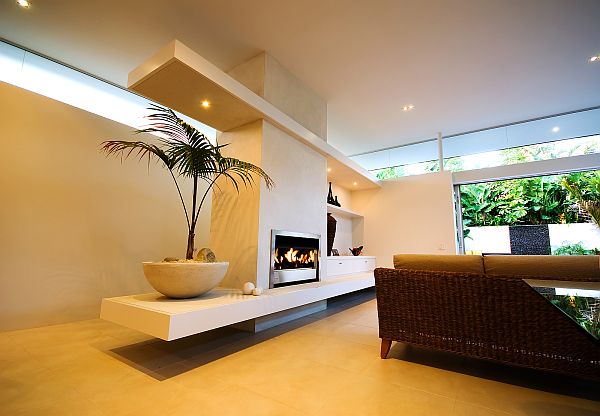 Whether you are planning to sell your home or thinking of refurnishing it, you can always increase the value of the home. It is not always necessary to spend thousands of dollars to update your house. Nor is it always wise. According to the folks at BB&T, a leading provider of loans for home improvements, "Whether you're planning to stay in your home for a few years or a lifetime, it's important that it stands out to potential buyers because of the carefully planned updates you've made on it—not because of a hefty price tag that dwarfs others in your neighborhood." A few simple tricks can always provide you the chance to make your house more valuable.
Fix your carpets
One of the most used parts of your home is your carpets. Carpets are the prime detail in the home that need quick updating, as it can provide a new and better look to the home. With the passage of time, your carpets are really going to wear and tear. There will be a real need to change or replace them. It is better you choose an inexpensive yet effective method to replace them. Professional carpeting is an inexpensive yet effective method to replace the worn out carpets from the house. It will make your room look better and cleaner. If you want to sell the house, you will get more value if the home is updated.
Add freshness to the kitchen
Almost every one still considers kitchen as the heart of any home. With time, your kitchen is likely to show some wear and tear, as kitchens are the most used part of any house. For making it look brighter and better, it is essential to fix all those problems in the kitchen. If your kitchen is too old, then it might show some faded colors on the wall. If you want to improve the value of the home, paint your walls foremost.
Spending little money on a good and long lasting paint will make your walls look great. There are cabinets in the kitchen that usually need updating. Consider replacing the handles and doors of the cabinets to change the look of your kitchen. Refresh cabinets by painting them with a new and brighter color for a brighter kitchen.
Go for shiny floors
Flooring holds a great importance while you want to add some good value to your home. Shiny flooring will always attract more people to the home. Shiny floor makes the rooms look elegant, classy, and quite often, more spacious as well. If you have damaged or unclean flooring, cleaning them will add some value to the home. It is not a hard task to get shiny flooring for your home. You just need to clean it properly.
If simple wiping is not sufficient to clean the floors, you may have to polish them. Choose cleaning supplies properly that do not harm the material of the floor. You can add new flooring that will give the desired shine to the room making it look new and better.
Let light make your home brighter
Nothing can be as bad as outdated and dull lighting. Outdated lights will take eyes off all the attractive features of your home. When you wish to add some value to the house, it is necessary to add some good lighting to the home, so that your home looks brighter than ever before. When you are replacing fixtures, do not forget to change the bulbs. In fact, adding some chandelier and high quality bulbs will lighten up the home.
Update the garden
Updating lawn or garden area is important. Cleaning the outside is as important as the inside. Clean the outside area properly. Cut the grass and remove unattractive plants form garden area to make it look updated and clean. Nobody likes to see the overgrown grass. Chop it cleanly and properly to get the cleaner look. Also people will notice the outside of the house first, it is essential to update it. So sweep away all the dust and dirt from the garden and lawn and increase the value of the home.
You can always maintain the value of the house just by updating it. Just follow these tips and turn your home to a better and cleaner place.