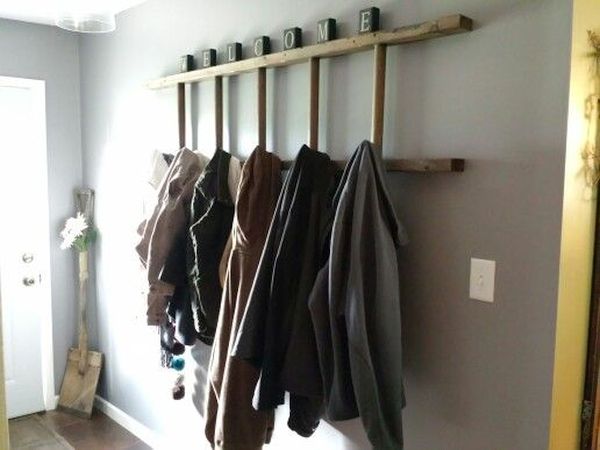 A lot of us don't tend to give wood a second chance when it comes to decorating our homes. There are plenty of ways old wood can be reclaimed and reused around the house. If you are on the lookout for such interesting ideas, here are 8 excellent DIY home projects you can opt for using reclaimed wood.
Tree Stump Table
Have a fallen tree in the backyard? Then consider sawing off a portion of its trunk and using it as a coffee table. Each piece of wood comes its own share of holes, knots and other irregularities that make it unique and one of a kind. So keep it relatively untouched except for softening the edges a bit and you will have a one of a kind coffee table made of reclaimed wood.
Branch Coasters
What do you do with a fallen branch? Transform it into coasters of course! Simply cut out the extra branches sprouting of the main branch. Now cut the fallen branch into wood slices, making sure you follow the same measurements for all the slices. Add a coating of polyurethane over the coasters to remove splinters while offering a protective coating over them in the process. These amazing coasters will become the talk of the house during meals for sure.
Planter Boxes
How about using all those old wooden crate boxes as planter boxes for your garden? You can also make your own garden planter by nailing together individual pieces of wood. Just follow a basic pattern and finish with a polyurethane coating for a stylish and yet, rustic looking planter box for your favorite flowers and plants.
Vertical Flower Garden Holder
If you are pressed for space in your home for growing a garden, consider using a plant of reclaimed wood to create a vertical garden instead. Simply place the plank in an upright position against a wall and nail a few flower pots to it to create a beautiful vertical garden. You can also use an old window or door shutter as the base for your vertical garden.
Closed Shelves
If you not very fond of the open shelves in your home, you can use reclaimed wood planks to make doors for these shelves. Measure the size of the openings in the shelves and cut some wood planks accordingly. Use super glue to stick the planks together and stain them to create a polished look. Attach the doors to the shelves using hinges. This way, you can use reclaimed wood to create rustic looking doors for all the shelves in your home.
Ladder Display and Clothes Hanger
If you have an old wooden ladder in your home, consider propping it up against the wall and placing some decorative items on it to create a display case of sorts.
Better yet, you can choose to hang an old latter horizontally above your heads. The ladder can then double as a clothes hanger for your clothes while you can use the space above it as storage.
Floating Shelves
Another great way to reuse old wood around the home is to create floating shelves to display photos and other home décor items. There are plenty of innovative design ideas for these floating shelves which are made using reclaimed wood. However, if you prefer to stick to the most basic design, simply cut down a wood pallet to size and nail it to the wall to create an instant floating shelf for your favorite items.
Rustic Picture Frames
If you have a couple of short wood planks you can't seem to use as anything else, consider transforming them into picture frames. Stain the wood planks a dark brown color and nail them to the walls. You can then use nail brackets to attach the pictures to these planks. These rustic picture frames will definitely make heads turn

There are a lot of ways to use reclaimed wood for DIY projects in your home. All it takes is a little know how to transform these reclaimed wood pieces into picture frames, clothes hangers, floating shelves and planter boxes, etc.