Tray patterns are one of the most popular designing methods to decorate the ceiling in modern homes. A recessed or dropping tray ceiling adds coziness to the room, while crown molding is the most common method used to make tray designs for the ceiling.
However, there are various other ways to add charm to your ceiling as well. Adding a drop ceiling or artificial ceiling to the structural ceiling is another method that gives richness and adds variety to the ceiling. Here let us discuss a few ways of designing tray ceilings for you room:
Timber frames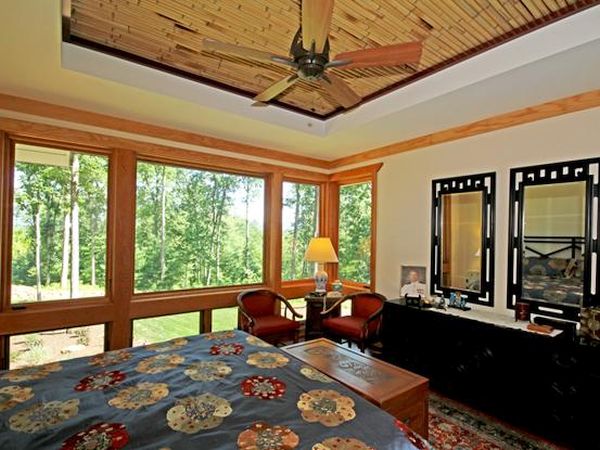 If you have a wooden floor in the room, you need not to add a false ceiling to hide the timber beams. Just adjust them in the shape of frames on your ceiling, which will add a wonderful rustic touch to your living room.
Oval tray design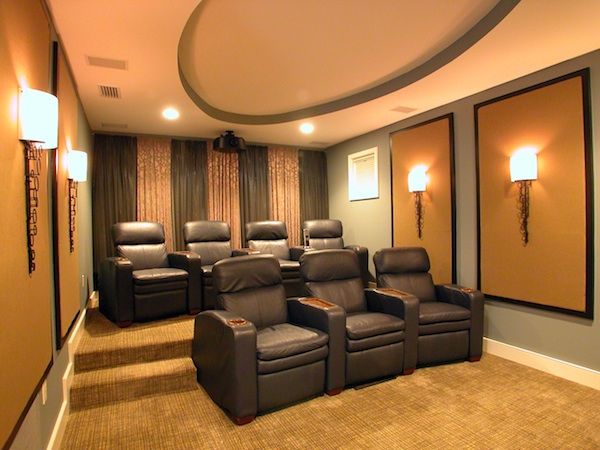 Adding a POP molding all around the ceiling in an oval shape will make your ceiling look unique and attractive. You can line the inner periphery of the ceiling with rope lights to give an exclusive lighting pattern to your room.
Wooden recessed ceiling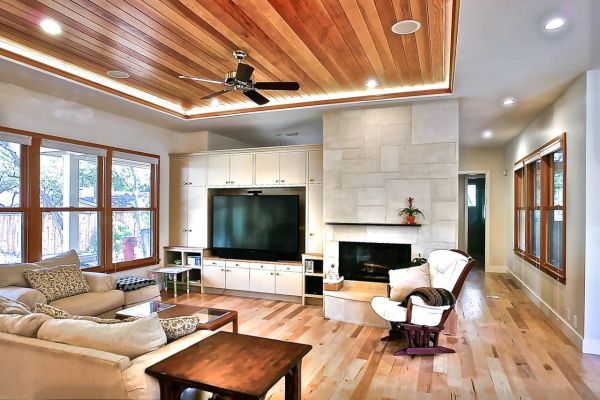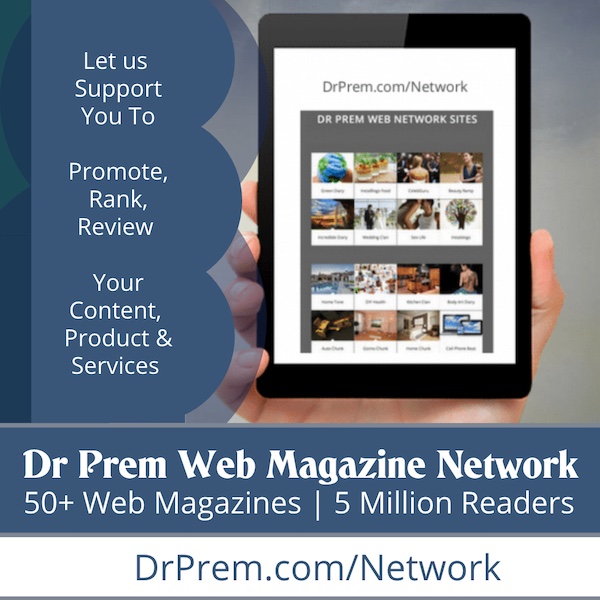 You can add wooden panels in a recessing order to the artificial ceiling, which will give an inverted basin shape to the whole structure. You can polish or varnish it for a glossy look. This will add natural elements to your room and project your expensive chandeliers in an effective manner.
Metal designs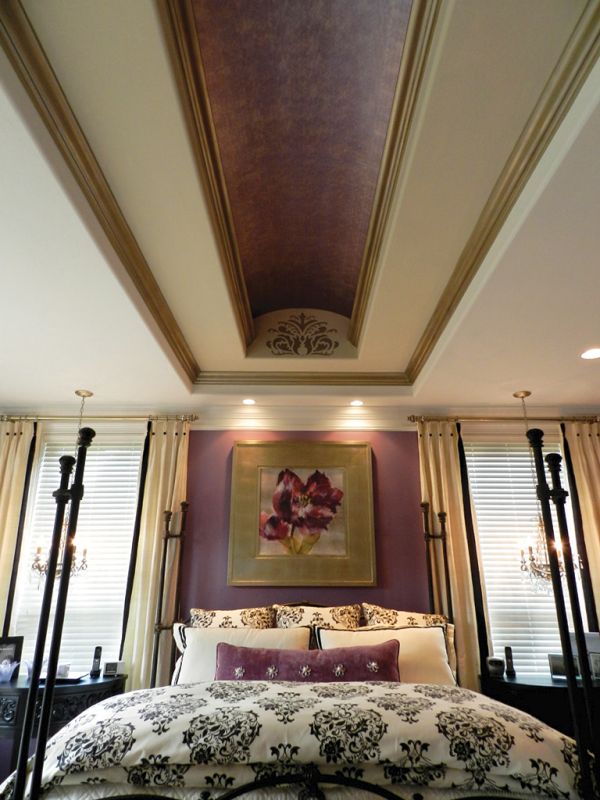 Made from beaten metal sheets, these ceiling designs featuring the shape of a tray can be an attractive addition to your living room.
Trap shaped ceiling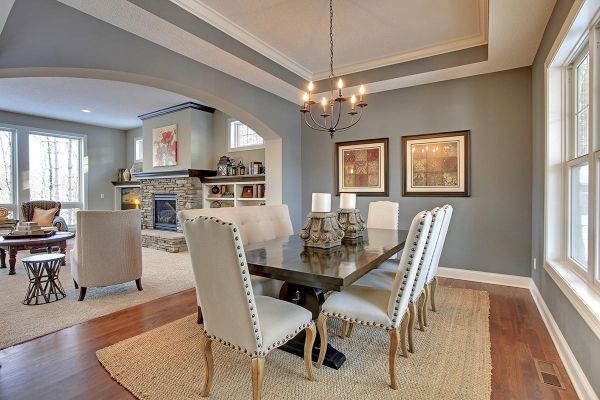 Arrange the wood planks along the walls of the room centrally up towards the structural ceiling in such a way that when completed, they give the shape of a tray. This will lend much depth to your living room and prevent the light from deflecting all across the ceiling.
Geometrical designs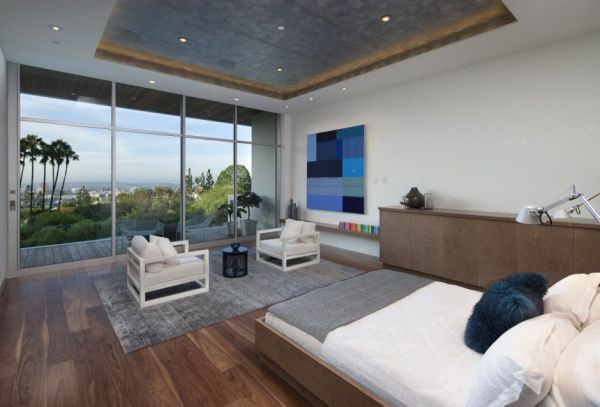 Instead of the regular squares and rectangles, why not add a number of other geometrical designs to the tray shaped recess ceiling. This will revamp the look of your living room.
Inverted ceiling squares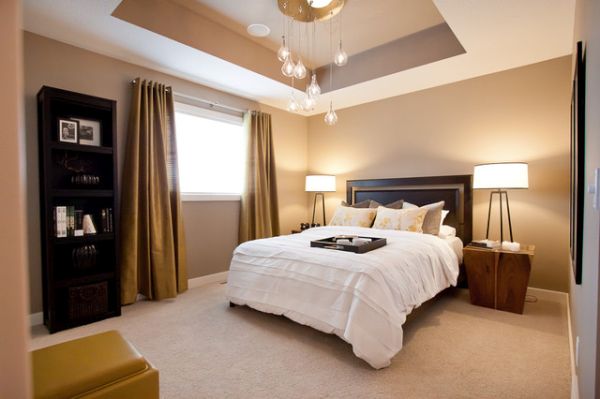 By creating inverted squares all along the ceiling, you will be able to create interesting spaces in between to place lights at appropriate spaces and give a dimmed and romantic look to your room.
Skylight ceiling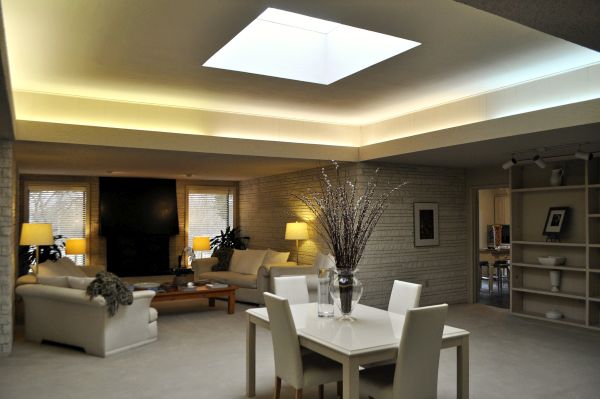 This idea can work well on the top floor living rooms just under the roof. Simply cut in a square on the ceiling of the room and then cover it up with a mirror. This will allow natural light to percolate inside the room.
Coffer ceiling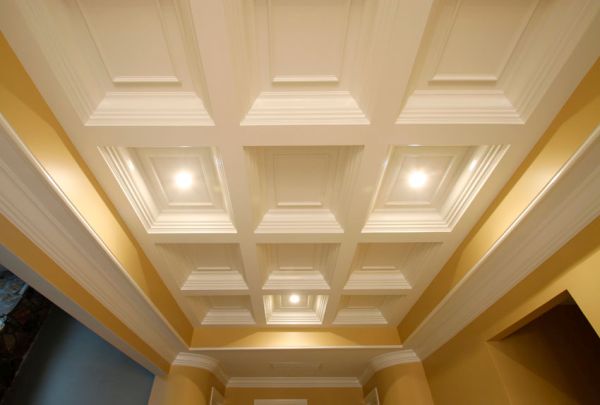 Small coffers spaced inside an artificial ceiling will add an element of uniqueness to your room. You can make these coffers to set in tiny LED lights into them, which will add element of warmth to the room.
Combination of inverted and recess ceiling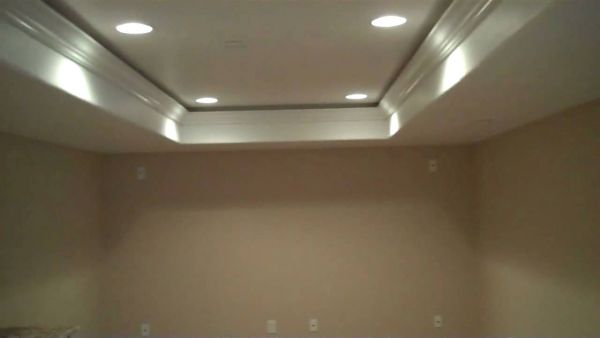 A contrasting combination of inverted and recessed ceilings is another meaningful way with which you will be able to give a chic look to your living room. This works well in a large room that you can use for different purposes.
Subtle ceiling in between the beams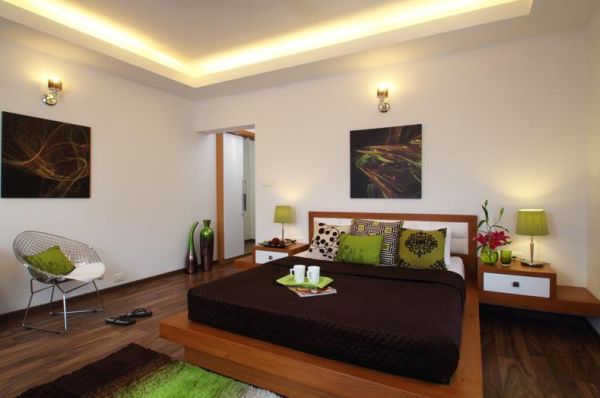 This kind of ceiling requires the minimum work, as you just need to fix veneer wood pieces on the ceiling. With this minimal work, you will be able to revamp a dull looking room into a vibrant one.
Usually overlooked, ceiling can give a refreshing look to any house, for modern ceiling designs not just look unique but also attractive that you will be proud to showcase and your guests will not fail to admire either.