Sometimes, kitchens feel cramped up spaces that appear dirty and dull. Most of the times such kitchens are tiny spaces overfilled with things, making it difficult for a homemaker to work. If you relate to this situation, you must know that you cannot do much about the space availability but a lot you can do about managing that tiny space.
Manage the space so well that it no more appears cramped and dirty. Here Dr. Prem and team have come up with some very helpful ideas pertaining to smart installations and kitchen upgrades that can create an illusion of a big kitchen space:
Stackable Seating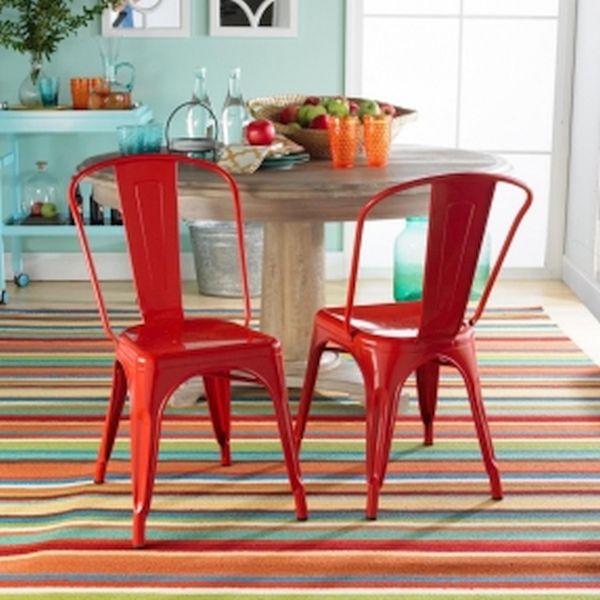 Your tiny kitchen doesn't allow you to have a full-fledged seating in your kitchen. Well, this doesn't mean you cannot have a seating there, as al you have to do is to arrange for a stackable seating. Get stackable stools, which you can use and then stack to save space when not in use. Such stools are available on the market in ample of varieties and styles, so you can grab ones that you think will go best with your kitchen décor.
A Smart Pot Rack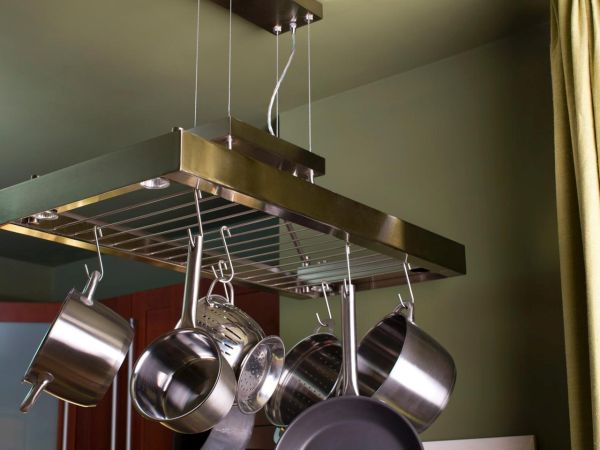 Often, some people allow their extra cookware, which they do not use for months altogether, take up ample of space on the counter. They need to assign a proper storage space to all such pots and pans, such as a smart wall or a ceiling mounted pot rack.
They come in a wide assortment of styles and types, each indicating volumes of utility and space management. The ones with the hooks to hang pots and pans on and a shelf to keep other utilities is ideal for such tiny kitchens.
Hooks & Bars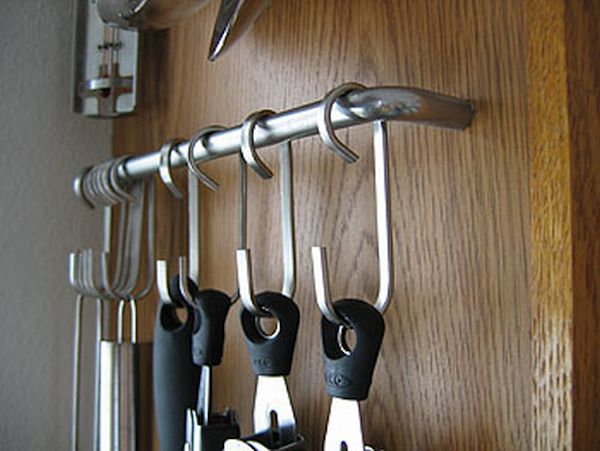 A small kitchen clearly indicates dearth of kitchen cabinets and counter space. This further indicates difficulty to store a variety of kitchen items including tongs, towels, mugs, lids and many more. However, if there are ample of hooks and bars installed in a kitchen, one doesn't realize the shortage of space as such.
Hang coffee mugs on a bar installed on a wall, hang dishtowel on a towel bar installed on the outside of a kitchen cabinet, use the magnetic hooks on the fridge to hang some other items and like.
A Multipurpose Surface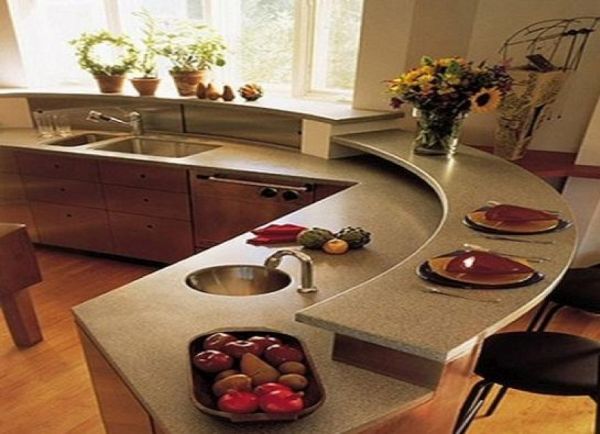 Dearth of space in a small kitchen makes it excessively complex for an individual to work. To put the constant fight with lack of space to an end, one needs to come up with a smart alternative.
Something that could temporarily add a counter space when required and what better it could be than a cooking range that comes with a multipurpose cover. The cover that serves as a space saving cutting board or a space that one can use for any of the kitchen chores.
Suspended Rods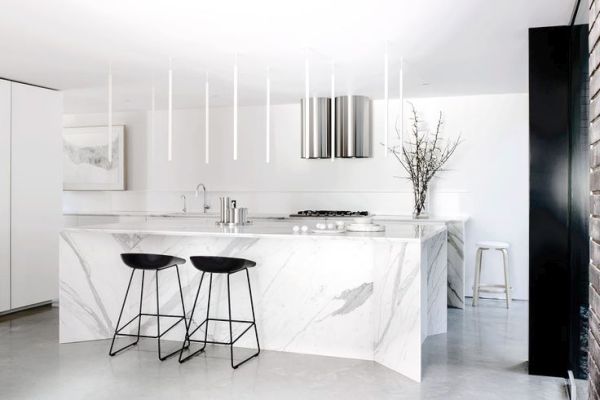 Ordinary tension rods suspended in a tiny kitchen can serve many purposes. You can hang them over the stovetop, above the sink, between cabinets, or on empty corners. Once suspended, attach S-hooks to the rods on which you desire to hang baskets.
Later, you can store spatulas, cleaning supplies and other items in those baskets. These rods will not just serve the storage purpose but will help you make your cramped up kitchen space appear neat and tidy.
Make good use of wall space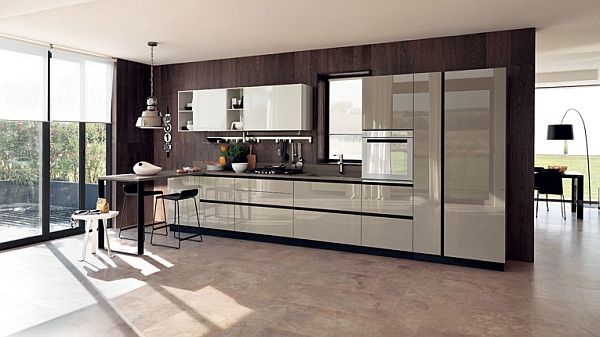 You cannot and should not over exploit the ground space, or it will make your kitchen appear even smaller. However, you can make a good use of the available wall space. It there is lack of width in your kitchen, you can always exploit the space vertically and vice versa.
You cannot do much about the tiny space available in your small kitchen but you can use that space in a way that easily makes up for a lack of space.