Nothing beats the feeling of comfort and relaxation you get when you come home after a tiring work day and just kick back your feet on your favorite chair. The quintessential chair used for relaxation purposes has undergone several changes in design over the years to become more stylish and comfortable. Presenting 5 such ultra-modern chairs that will redefine the concept of relaxation altogether.
Florida Swivel Recliner Chair with Foot Stool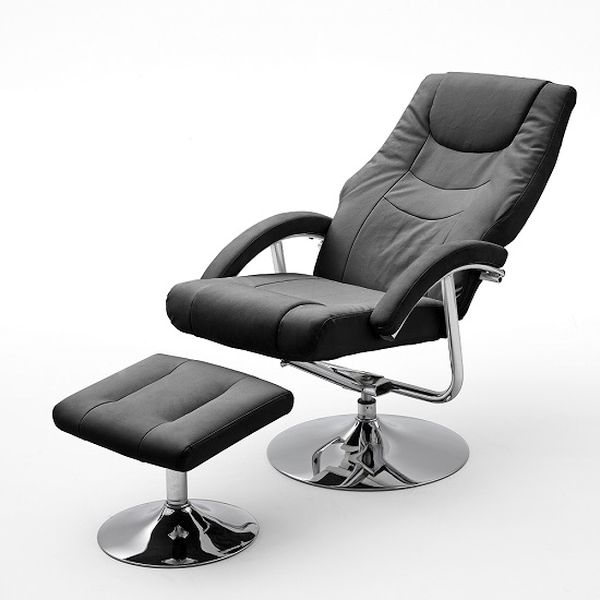 This reclining chair is the ultimate when it comes to seeking a comfy corner in your room to relax in. The swivel chair comes upholstered in bright white leather and voluminous cushioning for added seating comfort. Its 360-degree swivel option enables you to get a bird's eye view of the entire room without even getting up.
A continuous adjustable backrest allows you to recline the chair as much as possible for maximum comfort. The elegant design of the chair with rounded corners also makes it a great fit for modernistic homes. An added highlight is the complementing white leathered, cushioned foot rest that accompanies the chair.
E- Joy Relaxing Sofa Lounge Chair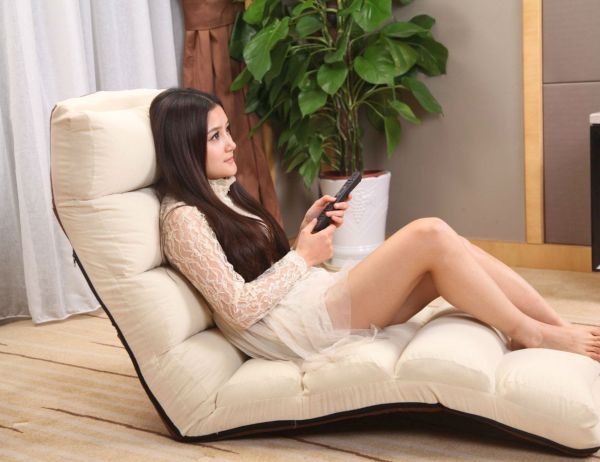 The E-Joy Relaxing Sofa Lounge Chair offers you a super comfortable and versatile seating option to enhance your relaxation to new levels. The chair comes with an adjustable backrest that allows you to fold it backwards to a total of four different resting positions. Be amazed as it moves from a 90-degree right angle to a completely flatbed like state.
The chair also features a padded fabric covering along with an internal zipper. This allows you to move the chair easily across the floor without worrying about scratching the latter. Comfortable fitting any room from the hall and bedroom to even a dorm room, the E-Sofa Lounge Chair also offers a storage option for you to store essentials like the TV remote which can otherwise force you to get up and out of the chair in the middle of watching an interesting game or movie.
Comfortable, stylish, compact enough for small spaces, the E-Sofa Lounge Chair is your perfect companion for a day of reading, watching TV, playing games or just lounging. Plus, you get to choose from a variety of six colors for your home's décor.
Pulka Plywood and Textile Relaxing Chair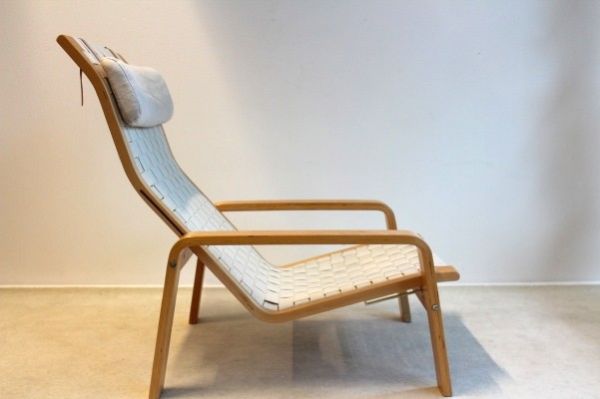 IlmariLappalainen designed a relaxing chair for Asko made of birch plywood frame. The lounge chair also features a leather headrest attachment along with plaited textile strips for added comfort. The use of natural materials enhances the chair's eco-friendly factor while the elegant, curved design of the recliner allows you to relax in it peacefully as you reminiscence about the day gone by.
Inflatable Air Chair and Ottoman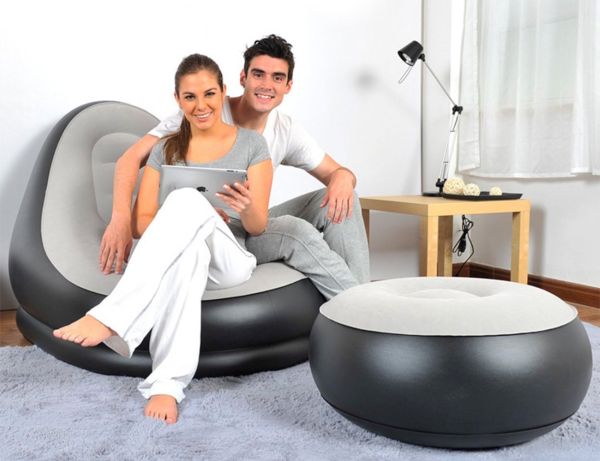 The Inflatable Air Chair and Ottoman is a great piece of furniture for the modernistic home. It can be used as a lounger both indoors in your home and outdoors on your camping trips. Capable of inflating within just a few minutes, it can easily bear loads of up to 240 lbs. The inflatable design also means you can carry the chair along with you wherever you go. The chair cum ottoman design combination makes it the perfect choice for quick power naps no matter where you are.
Multicolored Armchair by Peter and Alison Smithson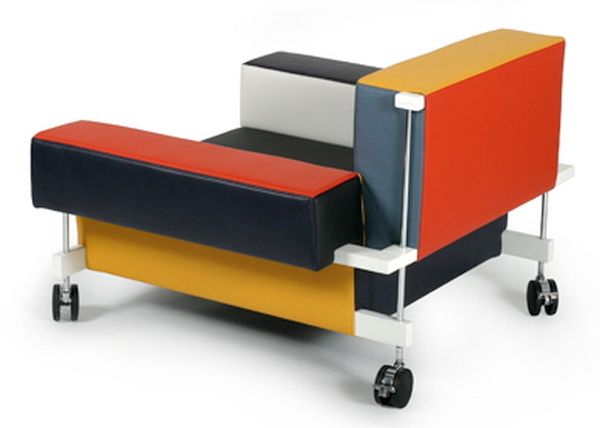 No modern home is complete without the quintessential arm chair. And this particular armchair design by Peter and Alison Smithson offers the perfect blend of charm, sophistication and comfort to suit any modernistic home décor. Covered in Josef Frank Textile from the Just Scandinavian company, the armchair comes with a sizeable seating space, offering you maximum comfort as you sit back and relax after a tiring day at work.

A relaxing lounger is the perfect place to kick back and relax after a day at work. These loungers and armchairs not only feature elegant designs to look great in any home, but they also offer the best in terms of comfort and relaxation for anyone who sits on them.