Who said that green living was just for owners of properties with yards? You can exercise your green thumbs in your condo, too. Below, you will find some simple and effective tips for doing a little gardening in your condo. 
The art of indoor gardening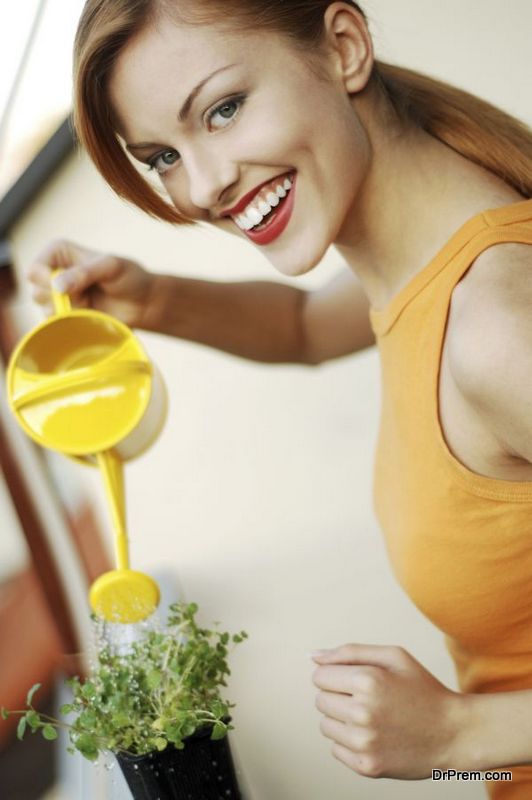 No matter how cramped your apartment is, you can indulge in the wonderful art of indoor gardening. Used jars, cleaned and hollowed out eggshells and old crates can all be used as planters for indoor plants. Cacti and succulents can be very beautiful and low maintenance ornamental plants even without sunlight. Or, why not plant herbs like basil, thyme and parsley and keep your planters on the windowsill in the kitchen so that you can have fresh herbs to flavor your cooking whenever you need them?
Another very creative way to create planters from 'recycled' materials is to take some coconut shells, drill holes in them, and then suspend them from the ceiling or another appropriate place with twine or ornamental metal chains. Fill the hollowed out shells with a little compost (first adding in some coconut fiber matting to help with drainage) and plant bright and colorful blooms in them – geraniums are a good choice here, for example.
How to turn a balcony into a lovely green space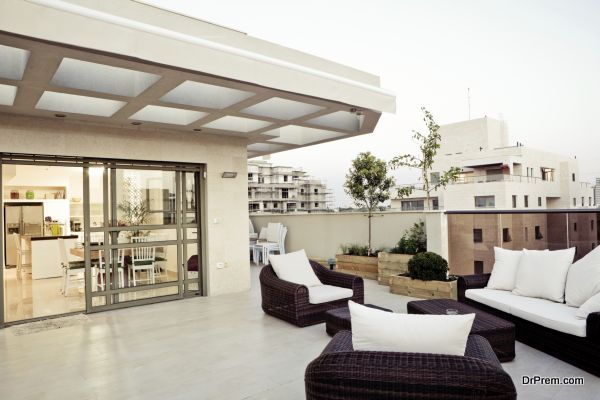 Create a stunning balcony garden by adding attractive pots, window boxes and even small trees for a little shade on your balcony. If there is space, the addition of a table and chairs will enable you and your guests to sit out and make the most of the view. Planting scented plants, such as rosemary, lavender or lemon scented geraniums, will add a peaceful and relaxing atmosphere. Purchasing a wooden terrace, or simply placing a section of woven willow twigs against the wall, will enable you to train roses, fragrant honeysuckle, colorful clematis, ivy and other such plants along the sides of your balcony. Moreover, getting a hanging pot and filling it with trailing plants that grow downwards – such as ornamental ivies – will help you to create a lovely shady spot in the middle of your balcony.
Another phenomenon that has become trendy in recent years, especially in Philippines real estate, is vertical gardening. Vertical gardens involve growing mosses, and other low growing and ornamental plants in a vertical panel of moist matting instead of horizontally along the ground. So why settle for a traditional stone wall for your balcony when you can have a wall of living green?
Indoor gardening is easy when you know how
Though you may be high up above the ground, there is no need to abandon your love for gardening. At Zipmatch, you can easily rent a condo that allows you ample space to grow greens. With a little creativity and resourcefulness, you can create an indoor garden to rival even the finest back yard on the ground. You do not even need a balcony to begin: a windowsill with space for a planter will do.
Article Submitted By Community Writer