Have you ever imagined building a fully grid-independent home that is uniquely customizable? This living space may have 4,000 square feet or more, and you will be able to build it in less than a month with a handful of people. What's even more astonishing is the cost: less than $100,000.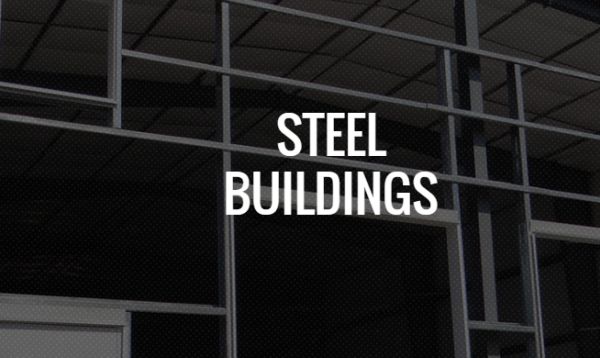 The way this is all possible is through a modern architectural innovation called a prefabricated steel building. Prefabricated structures are shipped in kits of modular components that can be put together to your specifications. Certainly there is a limit to those specifications, but you can definitely mix-and-match as you see fit, and your budget allows.
Advantages of Modern Architectural Innovation
Now the average cost on one of these buildings is going to be between $16 and $20 per square foot, depending. You can find some sites online that list the cost as between $7 and $10. Being conservative, the following numbers are assumed at the $16 to $20 estimate. If you can find less expensive solutions, you may stand to save even more.
That said, at $16 to $20 per square foot, you're looking at between $64,000 and $80,000 for a 4,000 square foot structure. At that price, you can spend between $36,000 and $20,000 outfitting the interior and exterior, still coming in at or under $100,000.
Facilitating Grid Independence
To sustainably maintain the building, you can certainly use conventional power methods. But you also may be able to use green methods of a sustainable kind, like solar power or wind energy. According to Wikipedia, you can find solar panels at $.70 cents per Watt. Some sources posit prices on solar energy as low as $.55 cents per Watt. So $1.00 per Watt is not without the bounds of reason.
A 3.1 kWh solar system would clock in at about $3,100 using these numbers. Add in an additional $1,900 for charge-controllers, cables, energy sinks (read: batteries) and power inverters, you're looking at $5k total for the whole system. Throw in a wind-sourced power solution as well, for $10,000 you've got a trustworthy year-round energy system. Now your total costs are between $74,000 and $90,000.
Install a well and build a small garden, or convert some portion of the prefabricated home into a greenhouse, and you increase sustainability. If you spend $10k on insulation and these additional grid-independent measures, then you'll finish the job at or beneath $100k.
Now, this estimate does not include the cost of land, and it does not include the cost of furnishings or interior décor. Still, if you're thrifty and find the bottom-dollar solutions earlier alluded to, you may be able to get the complete package for under $100k. Compare that to the regular cost of a structure of 4,000 square feet (between $800,000 and $1,600,000), and it's easy to see the value.
Build Your Home with a handful of Friends
But then there's this interesting fact to consider: you can build a prefabricated unit yourself with a handful of friends. AmericanSteelSpan.com features a number of steel building kits online that are easy to install; according to the site: "A team of four people can complete construction in three days without special tools."
Certainly the time necessary to complete such a structure is going to vary depending on the size of the building, but still: the possibilities are very interesting. And, certainly, prefabricated steel structures need not necessarily be residential.
They can be commercial, they can be recreational, they can be experimental, and they can even be made in an official capacity like those of McMurdo Station in Antarctica. Really, the choice is yours.
Article Submitted By Community Writer