How you choose to store you wheelie bin all depends on how your house is set out – some people prefer to keep them on the drive for easy access, while others prefer to keep the bins out of sight around the back of the house – it all depends on whatever is easiest for getting rid of your rubbish.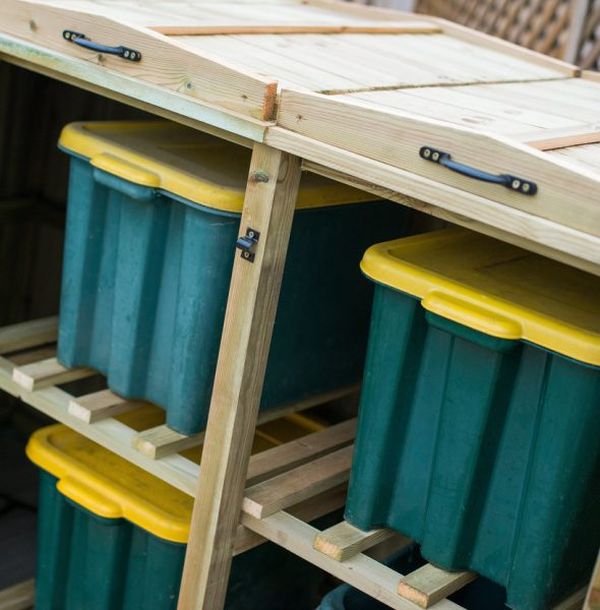 The colourful plastic bins don't bother everyone, but for the majority of us, we'd all agree they're a bit of an eyesore. You can ignore them, just choose to look away and leave them be, but by doing this, you are running the risk of the bins blowing away, of foxes getting to your rubbish or your waste blowing out all over your driveway or garden. Obviously, this isn't really something that anyone wants to deal with at all, and so, to combat this problem, many people have opted to install wheelie bin storage shelters in their homes, either on their drive ways or gardens.
Many worry that the shelters will be too bulky, large or poor quality, but if you opt for timber wheelie bin storage you are assured quality. Your bins will fit neatly inside the shelter, with the shelter being barely bigger than the bin itself and whether you have one bin, three bins or a lot more, it does not mean that you can't have wheelie bin storage – you really aren't limited by your number of bins or anything. If you're big on recycling and are provided with the boxes by your council, there are also storage options for these boxes too, meaning that whatever you need, there will be a wheelie bin storage solution that works perfectly for you.
You may wonder if wheelie bin storage is all it's cracked up to be, but as the storage locks, it helps to keep your bins safe and secure. This is particularly advantageous if you keep your wheelie bins on the drive as it stops people causing havoc with your bins or trying to run off with yours if they've lost their own. It may seem dramatic, but it does happen and it really is a right nuisance, so stopping it before it happens is a brilliant idea.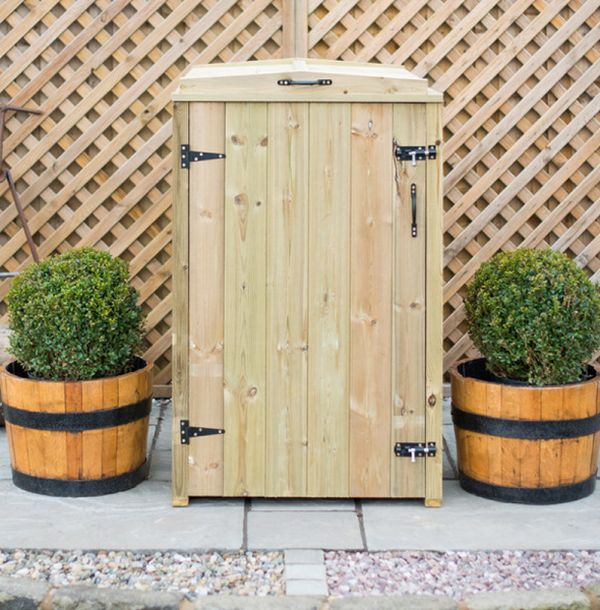 The timber frame of the storage unit is far more hardwearing and weatherproof than a standard wheelie bin, which easily gets worn away and cracks over time. This can be massively inconvenient in the rain, but with storage, you don't have to worry about your bin filling up with water. On top of this, the lid of the storage connects to the lid of your bin with a chain, meaning that you don't have to worry about lifting more than one lid with your hands full of bin bags either.
Whether you're wanting a better way to store your wheelie bins for the aesthetic appeal, whether it is for purely practical reasons or a combination of the two, timber wheelie bin storage is arguably the best way to store your wheelie bin, no matter where you keep it in your home.
Article Submitted By Community Writer