This DIY project which would help to improve the look of your home. Pillow and cushion DIY ideas are simple, easy and inexpensive. You can show off your sewing skills by designing ingenious cushions and pillows for your living room or kid's room and for the master bedroom. If sewing is not one of your skills, you can stick, print and glue embellishments to your faded cushions and make them look new again. You can also give homemade cushions and pillows as unique gifts to your friends and family. Here are a few pillow and cushion DIY ideas to inspire you to make your own fantastic designs:
Decorative flower throw pillows
Throw pillow ideas for your house provide an easy way to refresh the look of your furniture in any room. Throw pillows can spruce up your couch and bed. You can either decorate new pillows or just revamp your old pillows. You can make flowers out of felt and pin them on the pillows, and your pillows would look dainty and elegant with very little effort.
Printed pillows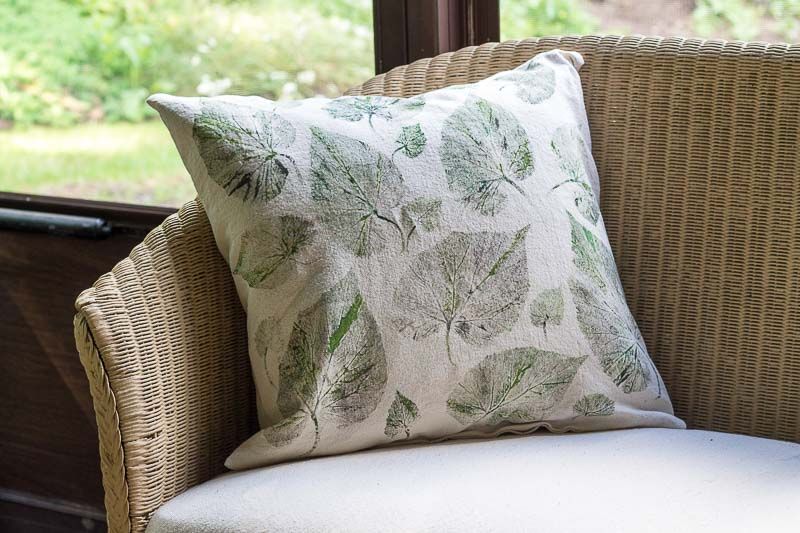 You would find many innovative pillow ideas for your house. One of them is printing your favourite photos on them. You can print photos of your kids which would look really adorable. You can make a set of flower printed pillows, choosing different colors which match with the overall color scheme of your room.
Make a reading cushion
A pillow for book lovers is a reading cushion. It's a cushion which has a pocket sewn into it to keep your favourite book inside it. You can sew it yourself or glue on a colourful printed fabric on to a cushion to convert it into a reading cushion. You can make many such DIY cushions for the house that are creative and beautiful, and useful.
Felt pillow and cushion DIY ideas
You can do wonders with felt embellishments for your cushions and pillows. You can cut felt into different patterns and designs such as flowers, butterflies and cars for the living room. You can make your kids' room cheerful and bright by cutting out fun designs like penguins or their favourite cartoon characters. Your kids would also love the new pillows. You can make a sunflower cushion set for the living room, by cutting yellow felt and sticking on the cushions. Make a striped pillow/ cushion by stitching / sticking different colored felt strips on the cushion.
Upcycled sweater cushion / pillow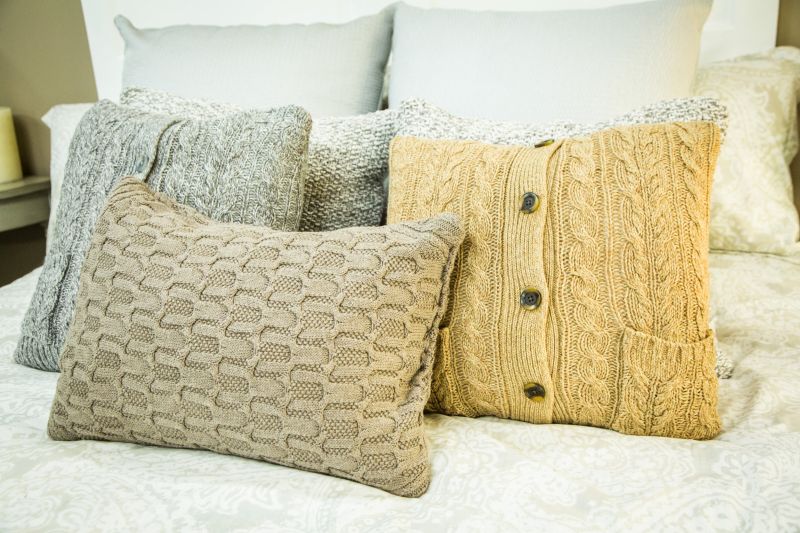 Turn old sweaters into cozy pillows or cushions. What could be better than using your favourite soft sweaters as lovely cushions / pillows. You can use your kids' favourite sweaters to make cushions for them. You can add some pom poms to make plain sweaters more attractive.
Denim pillows
You can give a new purpose to your old pair of jeans. You can turn them into a cushion or a throw pillow. You can make a patchwork design as you cut out the usable parts of the jeans. Sew with a white thread or colourful thread to make it bright. Add buttons or keep it plain, the choice is yours. These pillows can be perfect for the kids' room as they can stand a lot of wear and tear.
T-shirt cushions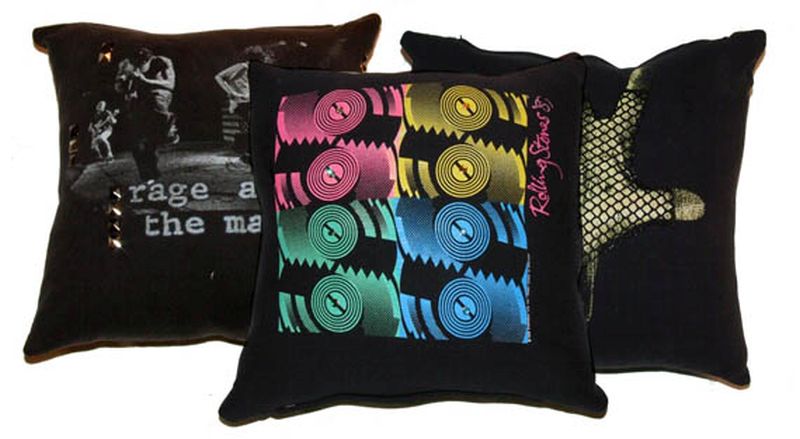 Converting old and comfy T-shirts with the slogans you love is another great idea for DIY cushions for the house. Instead of using your old T-shirts as rags for the house, you can use them to fashion beautiful vintage cushions – a completely personal style statement!
Ruffle pillows
Sew ruffles onto pillows, and add some buttons to make adorable ruffle pillows.
Doily pillow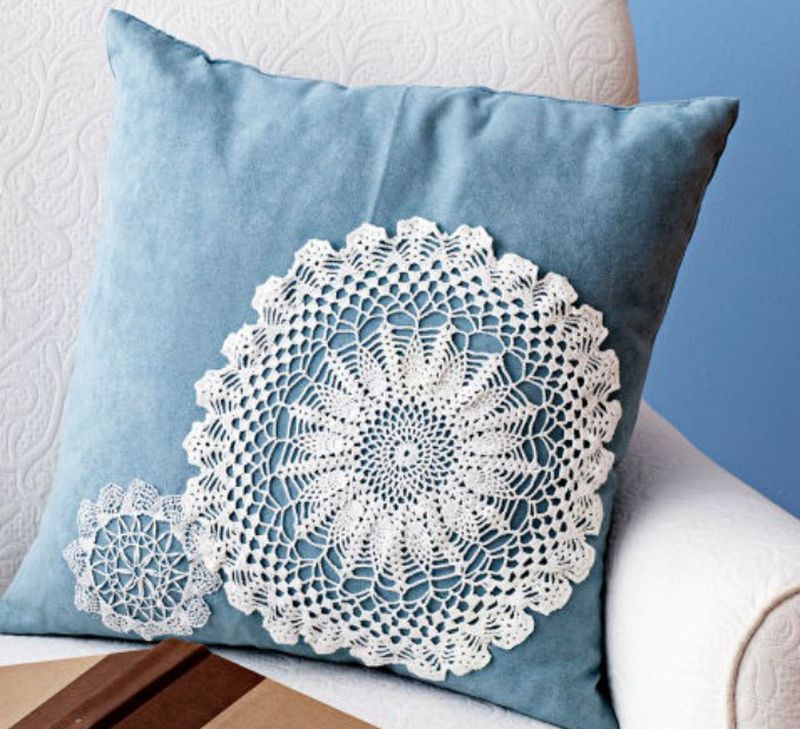 If you have a pillow which requires just a little decoration to stand out, dye a doily and stitch it to the pillow.
Spray painted cushions / pillows
Cut out your design in vinyl, iron it in the fabric and spray paint it. You can paint any design or quote you want to, and make a beautiful spray painted cushions to match your decor.
Cushions and throw pillows can easily change the decor of your home. Instead of buying new ones, just redecorate your old ones or use fabric you have at home to make new cushions and pillows that amaze everyone.