If you've allowed your patio to fall into the decorative trap of displaying the same old boring furniture and accessories day after day, it should be no surprise if you rarely use it for lounging or entertaining. A patio is an extension of your home, so you should make it as beautiful and appealing as the inside of the place you live. Here are nine different ways you can inject some serious style into your otherwise uninspired outdoor living space.
1. Incorporate Color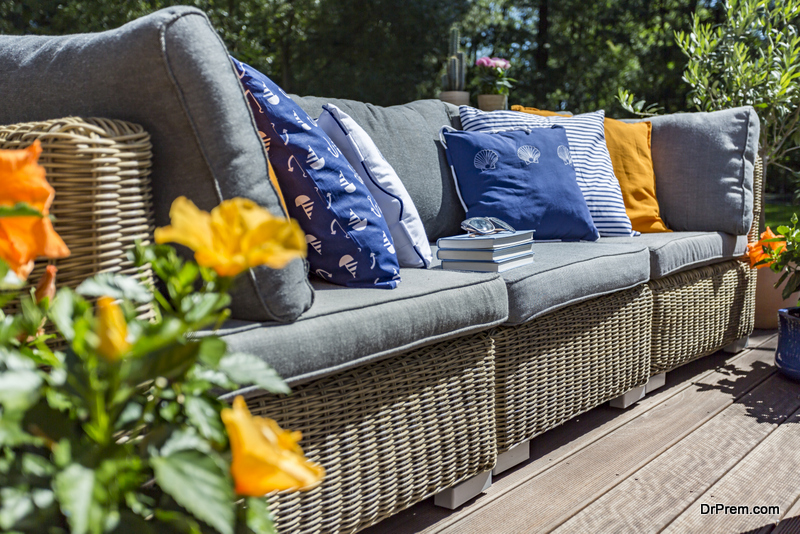 An abundance of intentional, creative and well- placedcolor is exciting and fresh to behold. Saturations or pops of color can be in the fabric of furniture, pillows, rugs, draperies, pottery, tiles, stone, flowers, paint or other accessories. Basically, you can find a way to incorporate color anywhere and everywhere.
2. Add a Nice Scent
Scent is often very overlooked, but it can make a huge difference — especially in a space like a patio. It really depends on what kind of scent you want. For example, you can buy and burn scented candles. A bonus is that some even have bug-repellent properties. Or you choose to go with scented oil or scented wax plug-in fragrances. If you prefer natural scents, consider growing fragrant plants like sweet pea, mint, thyme, jasmineor other fragrant plants. Most people would be surprised how much of a difference a welcoming scent adds to lovely space.
3. Add Some Functional and Fun Lighting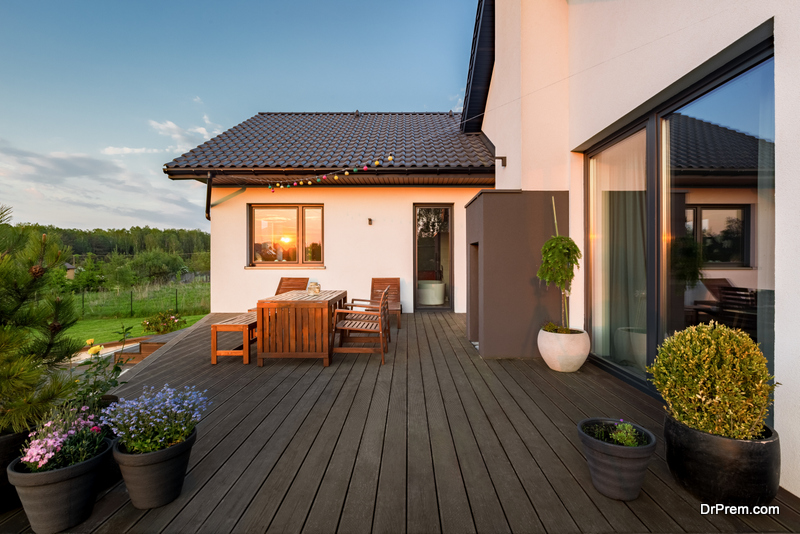 Lighting sets the mood of a space. According to Houston Home and Patio, an outdoor patio store in Houston, "Whether you're going for beach paradise, Zen, shabby chicor something else, the right lights can bring it all together." Some options for lighting on a patio could be a large chandelier piece. Or a string of party lights could add a more playful and fun vibe. A few colorful hurricane lanterns are another option. Or you could opt for a pair of elegant lamps, which are the perfect combination of style and function. You could also consider a few tall heat lamps if you enjoy spending time on your patio in cooler weather.
4. Add Visual Interest
In order to create height and draw your gaze upward, you can always construct a canopy around your patio. Ironically, this focuses your attention on the central part of the room, too, and can serve to make your patio feel much larger, as well as much more interesting.
5. Shade the Area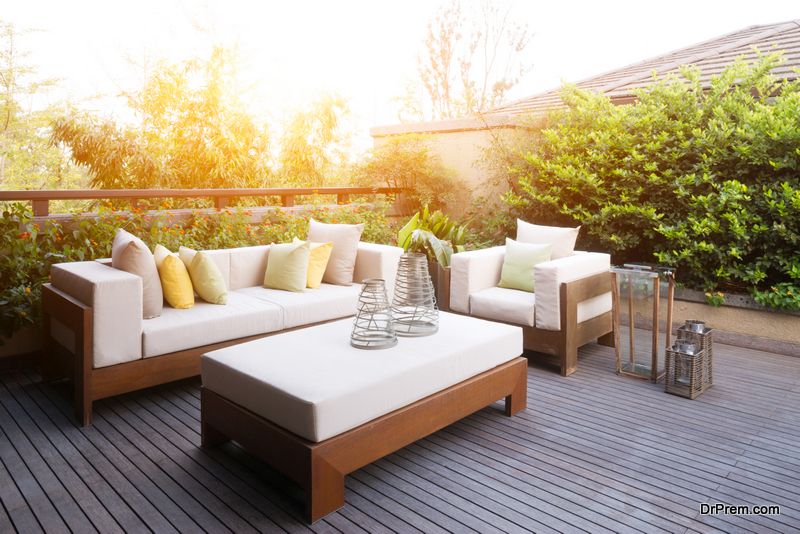 Both pergolas and umbrellas are practical in that they can not only give partial cover from the harsh sun and even light rain, but they also can add visual spice to an otherwise boring patio. Pergolas often have gorgeously crafted woodwork along their top rung, which is simply stunning. If you don't want to invest in a pergola, umbrellas come in many styles and fabrics and are quite a beautiful way to add interest, style and color to a patio, as well.
6.Add a Rug
Rugs can anchor the same way on a patio as they do in a house by tying in repeated patterns and colors throughout the area in a cohesive way. Or the rug can be the statement piece as far as color or pattern goes. Rugs can make a space feel cozy and inviting. And with all the different types, colors and patterns of indoor/outdoor and weatherproof rugs available these days, you'll be able to find the right rug for your space.
7. Add the Element of Water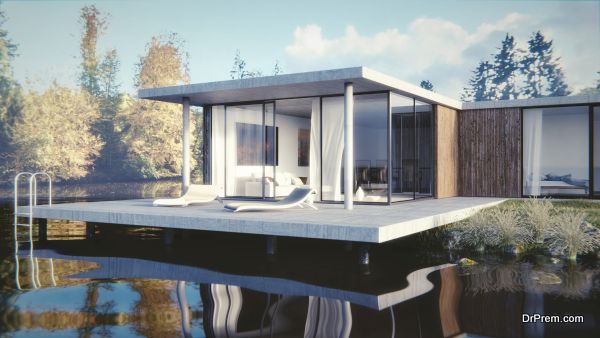 Water elements can also liven up patios. Anything from a small pond to a trickling fountain to even a little bird bath can add lovely ambiance that only a water feature can bring. And the best part is that it doesn't have to be elaborate or expensive to make an impact.
8. Add the Element of Fire
One surefire way to ensure your patio is not boring is to install a fire element. It doesn't matter if you opt for a fire pit or fireplace. There is nothing quite as wonderful as sitting around an open flame on a cool evening with your friend and family under the stars. Fire is mesmerizing, warming and great for cooking up some hotdogs and smores.
9. Kitchen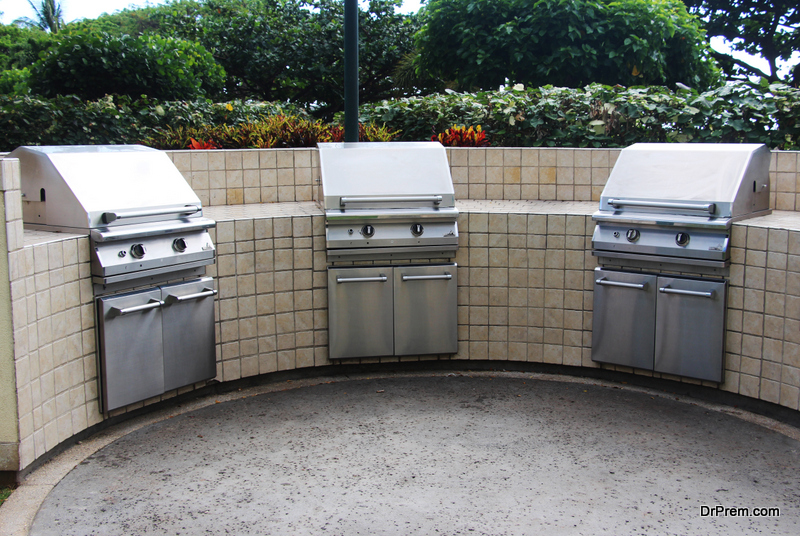 Outdoor patio kitchens can be wonderful places for family and friends to gather, cook, eat, have a cocktail, catch up and enjoy outdoor living. However, the kitchen part takes a lot of thought and planning. You'll need to decide what kind of storage, appliances and dining area you want to include on your patio, and you may need to hire a professional to help you complete the project.
 Article Submitted By Community Writer