RTA (ready to assemble) kitchen cabinets are pre-made cabinets that have the beauty and skilled craftsmanship as any of the more popular types of kitchen cabinets. These cabinets have been around for a while, but some people may know very little about them. RTA cabinets do not lack aesthetics and function, and they are made in a variety of appealing designs, styles, and shapes. Have you ever wondered what material RTA cabinets are made from? If you guessed wood, you are only partially correct, since these cabinets can be made from a wide range of materials. Here you'll learn about some of the materials that are used in creating RTA cabinets.
1. Solid Wood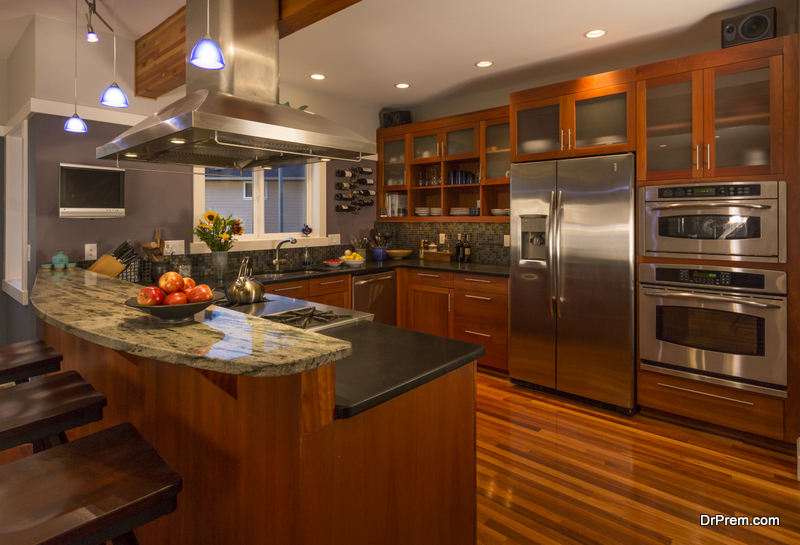 Solid wood is a natural wood that is obtained directly from trees. This homogenous material is strong and durable, which adds longevity to kitchen cabinets, and the wood grain patterns and color of the wood provides a natural finish. A variation of solid wood is boards or panels made from multiple pieces of solid wood combined together. RTA cabinets made from solid wood are ideal for holding heavy appliances.
2. Medium Density Fiberboard (MDF)
MDF is engineered wood that is composed of wood fibers that are mixed with an adhesive under excessive pressure, with the result being the creation of panels and boards. Compared to particleboard, MDF is finer in texture, stronger and is both denser and heavier.
3. Melamine Laminate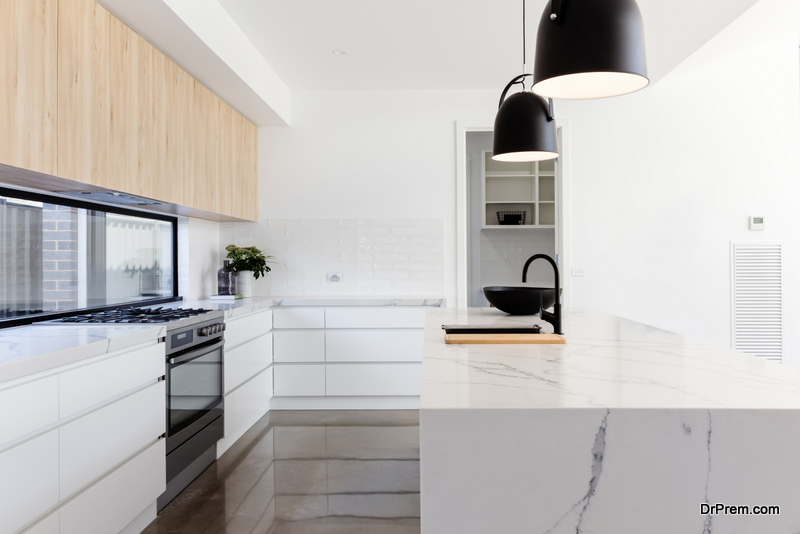 Melamine laminate is a plastic-based product that is often used as a coating cover for cabinet materials, like MDF or plywood. As a result of the melamine resin coating, these materials get added durability and an appealing finish. Melamine laminate cabinets feature a uniform color and are easy to clean. This material is a great choice for solid-colored cabinets and is useful for adding extra shine and fine finish to kitchen cabinets.
4. Particle Board
Particle board is created from small pieces of leftover wood particles that are bonded together with adhesive and pressed under excessive pressure. This process helps to make the board sturdy and gives it a fine finish. Cabinets made from particle boards aren't ideal for holding heavy items and are easily dented.
5. Plastic Laminate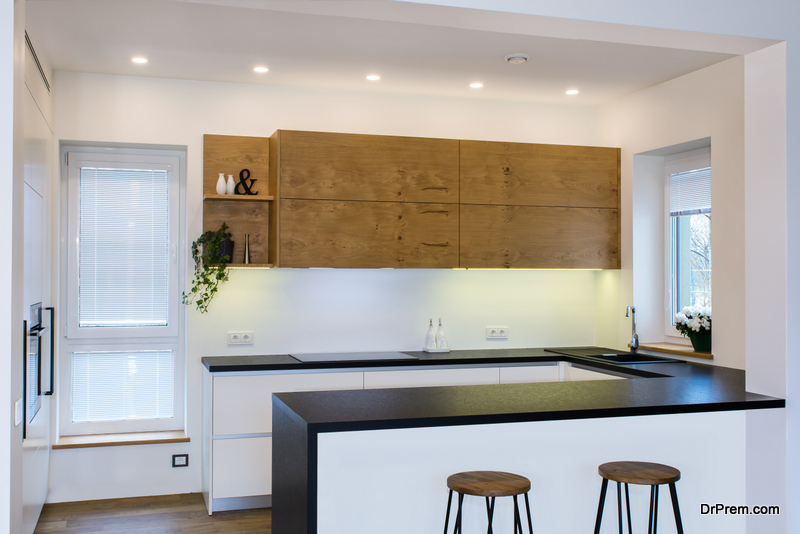 Plastic laminate is created from a combination of paper and plastic resin under excessive heat and pressure. Its appearance resembles laminate countertops, and this material is primarily used to give cabinets a fine and seamless finish on the top surface.
6. Plywood
This popular type of engineered wood product is created using thin plies or layers of wood that are bonded together with adhesive at a specific angle. Plywood is known for its durability, longevity and strength.
7. Stainless Steel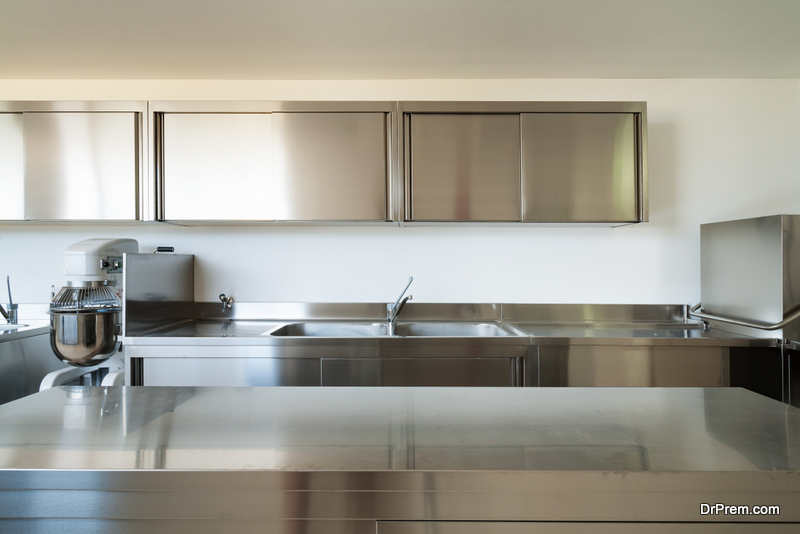 Stainless steel is not the most popular RTA cabinet material. Cabinets made entirely from stainless steel is typically used in commercial spaces, but today, they are becoming a beautiful addition to many home kitchens. Stainless steel kitchen cabinets are durable, sustainable, stain and heat resistant, bacterial and fungal resistant and easy to clean.
8. Thermofoil
Thermofoil material is a thin film composed of vinyl that is used as a covering for kitchen cabinetry, including drawer fronts and doors. This rigid vinyl film material is applied using excessive heat and pressure, fusing it to wooden surfaces, such as (MDF) or engineered wood. Cabinets made of thermofoil material cleans easily and features a fine finish for added aesthetics.
Article Submitted By Community Writer