We all desire to make our homes a haven. Nothing beats styling a home and feeling like you have walked into a brand-new house. For simple, budget-friendly decorating, one must first forget all they've seen on those design shows on TV and magazines. The decorators on TV promote remodeling spaces with top of the range furniture and emphasize the use of contractors. This is often an expensive route for those looking for a simple remodel of their homes without breaking the bank.
Decorating your own house has several perks such as promoting your creativity and enabling you to think outside the box. You are often left to your own devices and ingenuity to get the job done with as little as possible. To uniquely style your home, you will need to approach it differently. Instead of changing everything you have, the goal is to keep as much as you can while finding new ways to make old stuff look chic. Of course, every home needs some impeccable Italian furniture to spruce up the ambience. Italian designs are known to be elegant and made in interesting shapes that mesh with different styles and homes. Well, you don't have to travel to Italy to bag the best; authentic modern furniture online stores are easily accessible for the best Italy has to offer.
For a fresh look that is easy on the wallet, below are some clever tips to decorate your home without compromising your style;
1. REPOSITION YOUR FURNITURE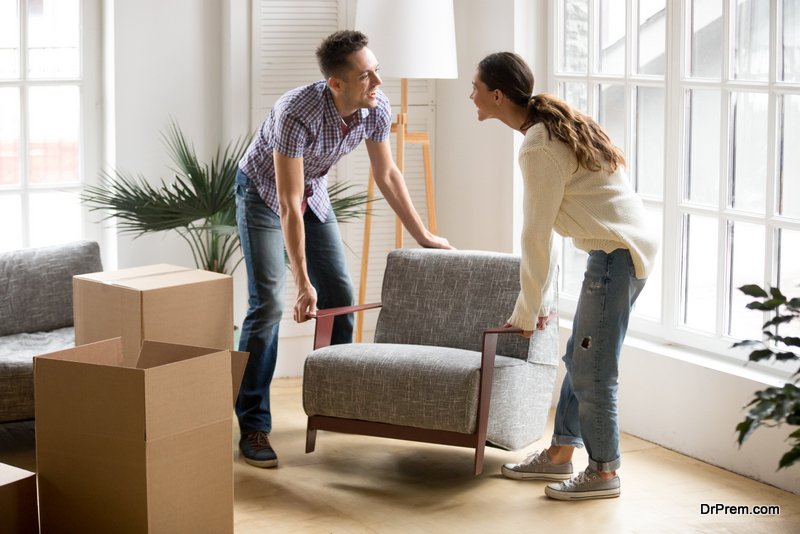 The look of a room can be changed dramatically by rearranging the furniture in the room. You don't always have to hit the store for new furniture to make a room feel comfortable. Most times, the very piece that you need in one room may be sitting in a different room. Many of us have the notion that we need to fill a room with furniture to make it beautiful which is quite the opposite. For instance, if the first thing you see when you walk into a room is a couch blocking the hallway, then you simply need to move it to the opposite wall. This improves the traffic flow and makes a room look more inviting. In modern home decor, less is always more. Minimalistic creates an aura of peace and serenity that any home deserves.
2. REPURPOSE FURNITURE AND ACCESSORIES
Repurposing entails turning old junk into new treasures. Before you drag out those worn-out sofas, broken tables and mismatched shelves, try to put your DIY skills at work. There are plenty of ideas on the web that offer directions on how one can take what's old and give it a new purpose. For instance, dining room chairs can be upcycled by covering them with new fabric. A dining table can be cut to make a smaller table that can be used as a TV stand or a play table for your kid's room.
3. USE COLOR AND FABRIC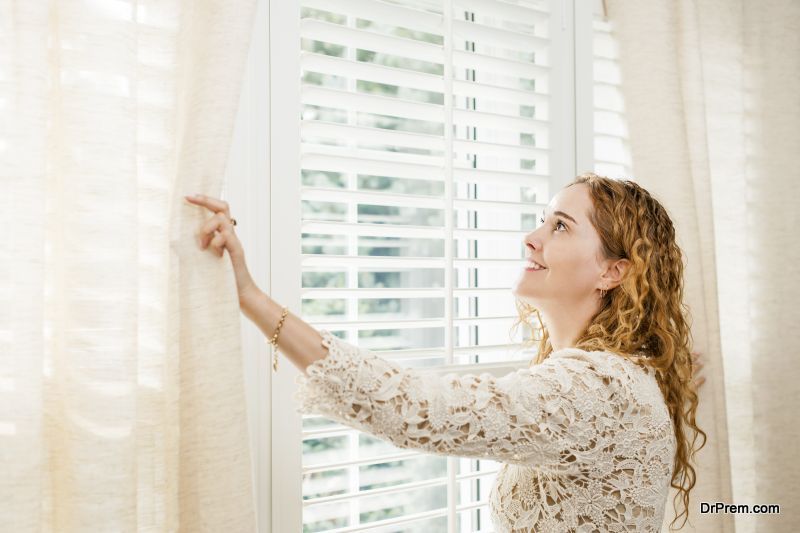 Paint is every decorator's best friend. It's the quickest way to make a room look new and fresh. If you feel like the room is looking a bit gloomy, a coat of a lighter hue paint will light up the room. Paint is often the cheapest way to transform a room, however, fabrics can make an equally great impact. Many different items in a home such as the sofas, curtains, pillows, rugs- are all made of fabric. Visiting modern furniture online stores to purchase  and switch out the textile can bring an inviting feel to a home. Changing your bedding from time to time is also a quick way to give a bedroom a new look.
4. FOCUS ON THE TINY DETAILS
It's bewildering how much of a difference a small change can make to a home. Often, a simple act of replacing an accessory or certain hardware can revamp a room. Replacing broken or lost knobs of cabinets can give a kitchen a dramatically different mood than replacing the entire cabinet. Switching out a plain faucet for a colored one can make a kitchen look more elegant. Faucets come in a variety of styles from plain, old-fashion style to sleek and more ornate modern designs.
5. INVEST IN QUALITY LIGHTING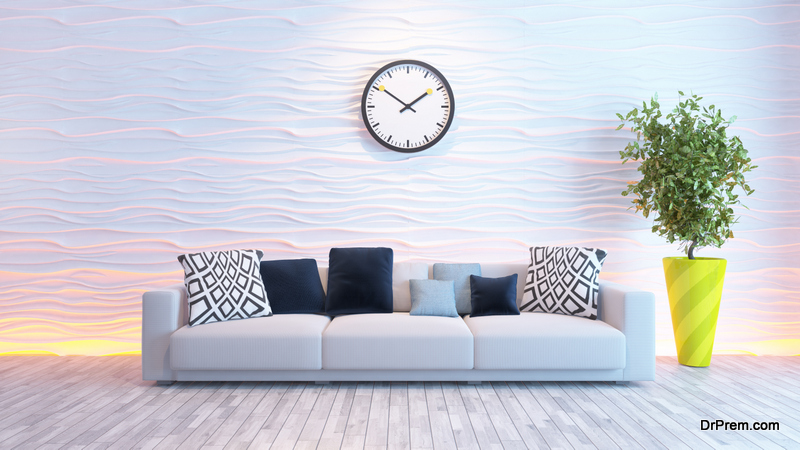 General lighting is paramount in a home. It serves an imperative function of creating a warm ambience and improving the overall mood of the home. Natural lighting may not always reach all the corners of a house hence proper placement is an important aspect of interior design. Lighting in a room should either provide illumination for the entire room or highlight very specific areas. Consider what your home needs and go for accurate lighting fixtures. When working on window treatments, opt for elegant materials such as linen, cotton or silk. Quality drapes are great if you love dressing your windows or wooden bamboo shades for that simple look.
Article Submitted By Community Writer