You've mastered sourdough. You have made a batch of kombucha and one of kimchi. You have taken the famous Yale happiness class. You learned how to knit and even made a few dishcloths before Mittens made off with your yarn. You've had more Zoom cocktail hours than you can count – and you've had more cocktails than you want to count.
What next?
If you're beginning to go stir-crazy thanks to the Covid-19 pandemic, you likely are looking for something to do besides bingeing Netflix Originals. Something fun, and not too difficult. A project that won't cost an arm and a leg but offers a satisfying payoff. An activity that won't take you more than a few hours, maybe a weekend, tops. And something you can enjoy for a long time to come.
Turn out you're in luck, because we've gathered up some suggestions for fun, easy, inexpensive, and rewarding home décor DIY projects!
1. Handpaint and Hang Some Wallpaper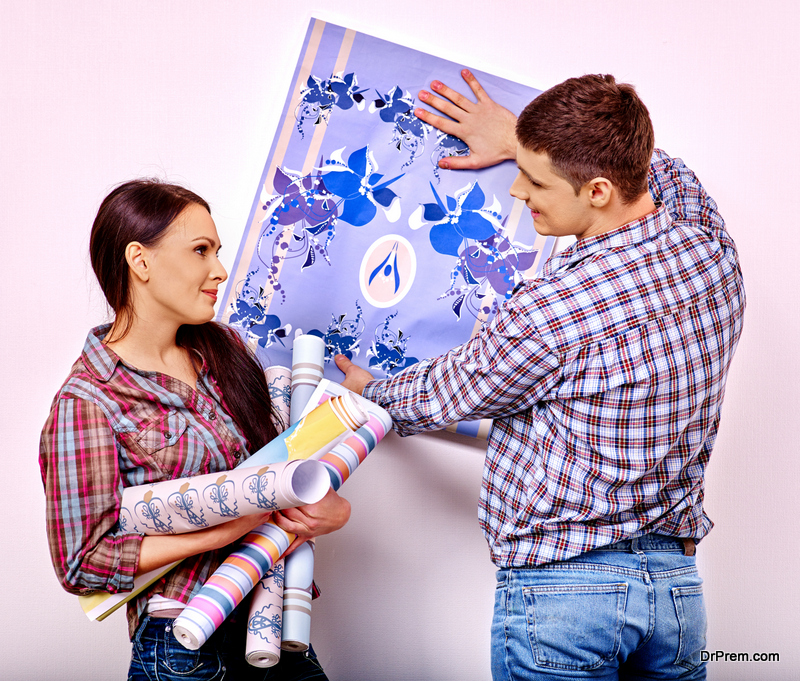 Love the look of wallpaper, but can't find quite the right pattern? Ready-made wallpaper in beautiful prints just too spendy for you? Hand paint your own! For this project, choose wallpaper that is plain and inexpensive. You can draw a design freehand, or use yardsticks and other tools to come up with a geometrical pattern. You could even create oversize stamps out of car-washing sponges and use them to stamp a silhouette or make a repeating motif.
Choose one wall to make an accent wall, which will allow your very own bespoke wall covering to stand out.
2. Create a Cozy Canopy
What little girl doesn't dream of having a canopy bed? Of course, even big girls (and boys!) would enjoy curling up inside a cozy space to read, nap, or just relax and dream. A round canopy is a cinch to make using sheer curtains and a hula hoop. Add embellishments like pom-poms, lace, ribbons, or artificial flowers for an extra-special touch. Position the canopy over the head of your bed, or pile up soft, fluffy throw pillows in the corner of a room to create an inviting and beautiful little nook.
3. Upcycle Your Old Blinds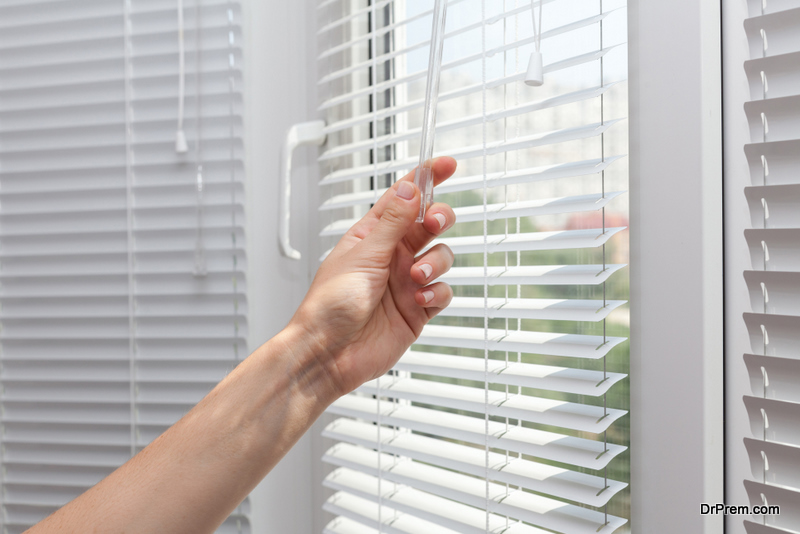 You probably don't give your window blinds much thought – that is, until they start to get grimy or the ends break off. When the time comes to replace them, invest in a high-quality set of blinds or a Roman shade.
Then take the old ones and upcycle them into something fabulous! Wooden slats can be used to make small planters, picture frames, small signs, hallway organizers, and much more. The vinyl type can be pressed into service as garden markers or bookmarks, or even woven into storage baskets or used to create a one-of-a-kind chandelier or lamp shade.
4. Turn a Pallet Into…Well, Just About Anything
Wooden pallets have become the darlings of the DIY demographic. They are incredibly versatile and easily transformed into planters, shelves, picture ledges, a portable bar, side tables, outdoor furniture, a succulent wall, storage bins, wine racks, bird houses, key racks, and hundreds of other items that will enhance your space or organize your stuff.
5. Paint a Chalkboard Calendar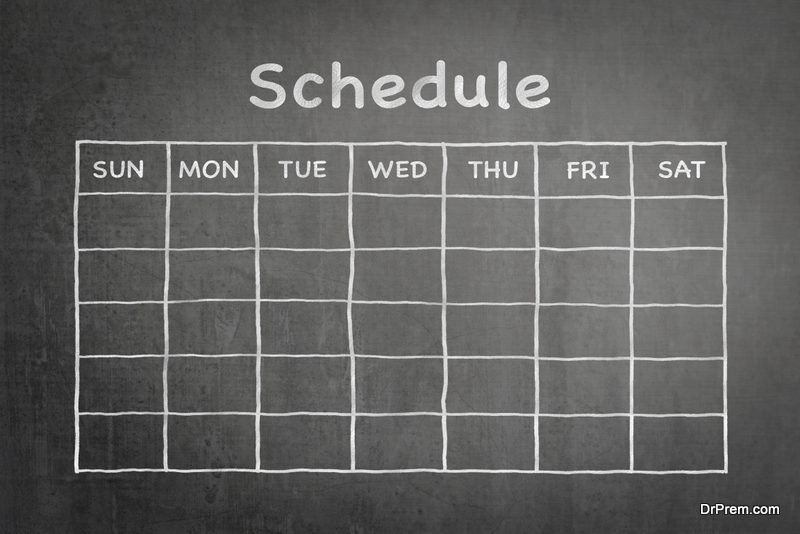 If your family seems to be constantly on the go, shuttling between lessons and practice sessions and rehearsals and soccer games and orthodontist appointments and playdates, you need a calendar. Why not paint your own? All you need is some chalkboard paint and rollers. (Oh, and some chalk!)
In addition to a monthly calendar template, add a section for each family member to jot down notes or communicate with the others ("Gone to meet Grandma for lunch, back by 1:00"). A weekly menu board is another great idea.
Fair warning: once you open up a can of chalkboard paint, you might start thinking of all kinds of ways you can use it!
6. Build a Blanket Ladder
Got an old wooden ladder lying around that's seen better days? Get it ready to receive all of your throws, afghans, and blankets. All you need to do is saw the ladder down to a manageable size, then refinish it to remove any existing paint. It's important to sand the wood, too; you don't your beautiful textiles to snag on splinters. Lastly, paint or stain to complement your décor.
A repurposed ladder is also a fantastic solution to an overcrowded closet Use it for storing belts and scarves, and simply prop it up against the bedroom wall. It would even fit behind a door in the corner of a crowded room.
Feeling Inspired Yet?
Once you start taking a look around the house with an eye toward transforming existing items or solving a storage problem, your creativity will kick in and have you coming up with your own clever, crafty DIY projects. Get in touch with your inner interior designer, then get to work!
Article Submitted By Community Writer