For most of us, a garage is a place that caters to the parking of the car and thrashing in the month long junk accumulated at our homes. However, for many fellows with a knack, garage is a storehouse of ideas and an actual livable space with which they can improvise to do something more. Here let us discuss some garage conversion ideas to improve our homes:
A cozy guest house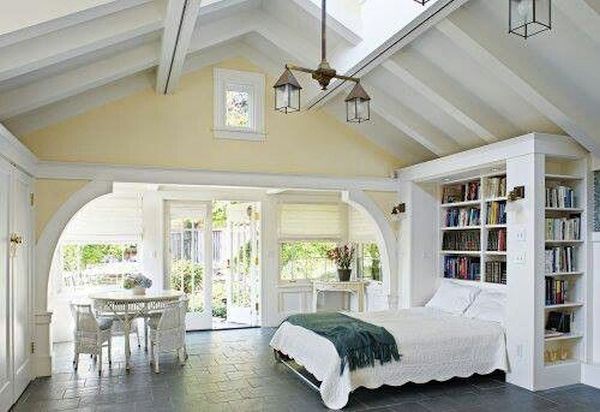 If you have a stream of guests coming in the year around whose presence inside the house you consider a nuisance, why not convert the garage into an out-house guest room? A little renovation and improvement in the garage will bring in the desired result. This arrangement might even be good for the guests who will appreciate a separate staying place to keep their privacy. This works well when the garage is detached from the main house.
A lounge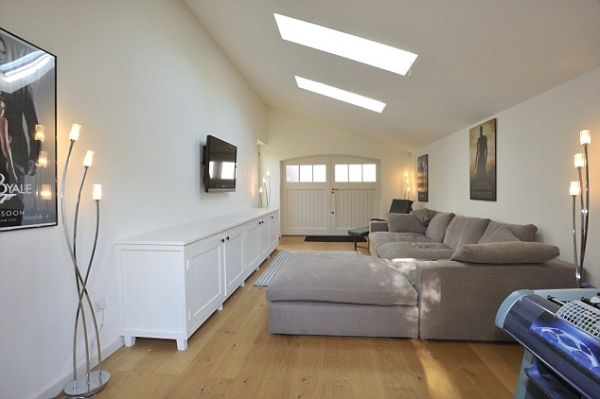 If you are a socially engaging or a politically active person, you must definitely be suffering from pestering and exhausting effect of people dropping in now and then. Such a scenario definitely compromises on the private space of the family. A garage converted into a lounge and done in style will become a valuable addition to your house's space. This is best-suited option if the garage is some distance away from the main house.
An extended kitchen space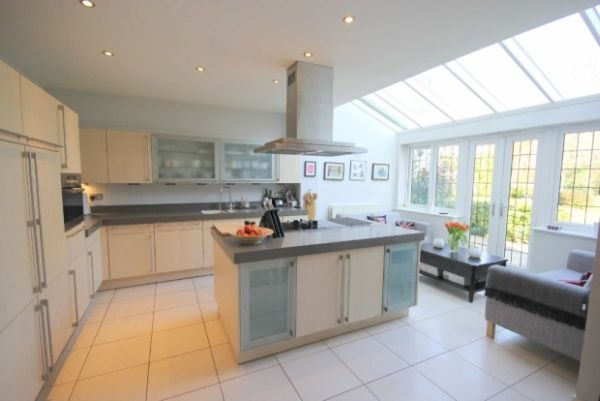 If the garage stands next to the kitchen, you can break the partition wall and connect the two spaces. Or else you can partition the two with the help of timber glass frame in between or a door connecting the two.
Home theater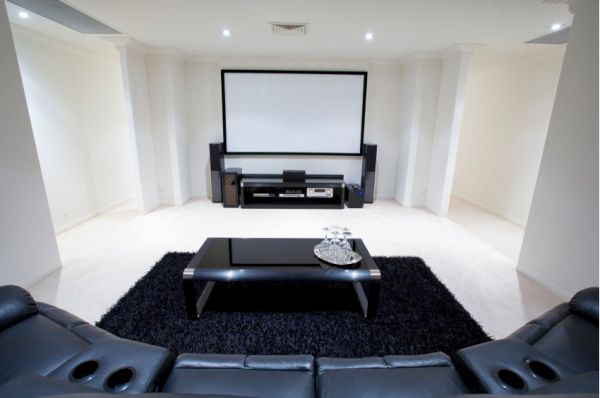 The idea of a home theater is fast catching up with the people. However, most of them feel hard pressed to spare an extra space for it. So your garage provides sufficient space to create a home theater for your home. You can even add other features like billiards table, a bar cabinet and a library to it if the space permits.
Art studio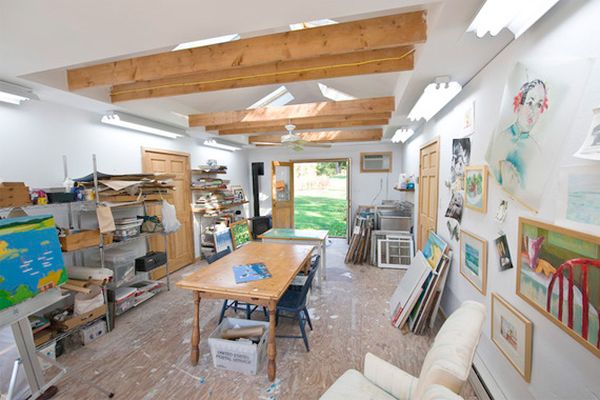 If you aspire to be an artist and do not have a dedicated place where you can follow your artistic rambling, then the quietness and comfort of a garage space is place where you can do so. Just spruce up the interiors to make them lively and add to adequate ventilation and lighting to make it workable.
A little house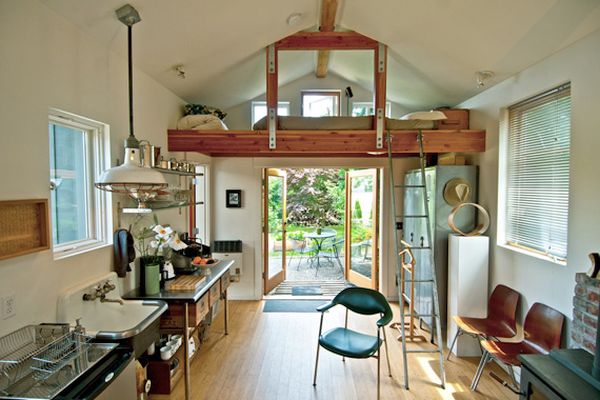 With sufficient space and a proper interior spacing, you will be able to convert your garage into a fully-fledged livable mini house. All that it needs is proper spacing, plumbing, wiring, and a whole load of imagination.
Summer house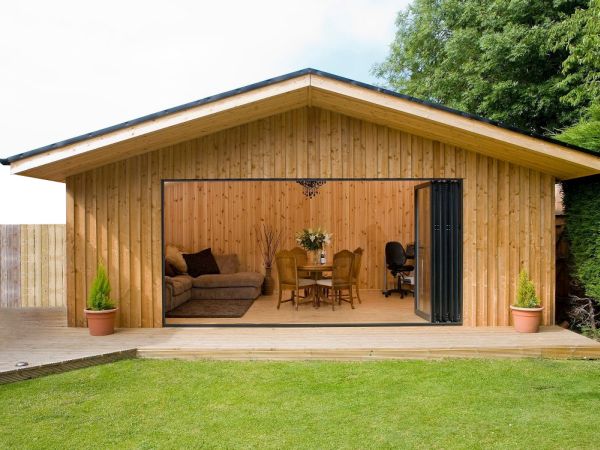 How about the idea of transforming your garage into a summerhouse? Just spruce up the interiors with comfortable furniture and beautiful wall décor. Alternatively in cold regions, those living in the cold regions, can benefit from the limited sunny days available by placing big glasses all around to allow in maximum warmth. The garage can thus also double up as recreational places for the kids with you worrying less of breakage and damage they might cause within the house.
So now, you know what more your garage is than a mere storeroom for junk. So think imaginatively, that what you would want to do with your garage and work spritely to convert it into a space that best suits your interests and needs.