Rope decorating ideas are endless if you are looking one for your house. Rope DIY's projects usually require some of the material and you can easily make it at home without spending much and it does not request a lot of time investment from your part. You can upcycle old items in your home and convert them into many beautiful wall hanging, home décor and useful equipment. Have a look at some wonderful ideas to try at your home which results in some beautiful piece of art for your home.
1. Mirror frame décor with rope
Making craft ideas with rope is some of the best things to do. In this, the rope is used in the old mirror to give it an all-new look and décor. An easy to make a craft, first prepare a base with foam. Cut out a circle from foam board to make a mirror base. Keep enough space or around 2 inches to make the design with rope.  Paste the mirror at the center of the foam base; now start circling the mirror with rope with the help of hot glue. Wrap it around your mirror till the end of the foam base and when it is fully covered.
Your mirror is done and if you want, however, you can decorate it with artificial flowers, some decorative items or paint it from whatever color you want. To make it look earthier, you can keep in its original color. This can make a nice décor to your wall of your living room or even your Walk-in Showers, etc. and you can hang it at any corner of your home you want to.
2. Colorful rug with rope
Making Rope wall decor ideas from using different ropes has so many varieties. There is a different type of rugs available in the market. And with the help of different ropes, you can make different rugs. One of the basic ideas to make a rug is by placing the rope in a line at the base of the rug. You can take an anti-slip mat and paste the rope on it by one after another to cover the mats. You can make different shapes and color with it. It is not necessary that the mats should be made in square or rectangle shape. Different shape mats can also be made with the help of this. It's very easy and you just have to stick those ropes on it. Let it dry for some hours and your rug is ready.
3. Beautiful wall hangings
Making a wall hanging is very simple and you can make many varieties out of it. With the help of DIY rope decorating ideas in, you can make unlimited wall craft and décor ideas. Convert a boring piece of the picture frame into something interesting to give it a nice look. Just enclose wonderful pictures with a layer of rope. The frame can be decorated with designs of layering to cover the base and more interesting.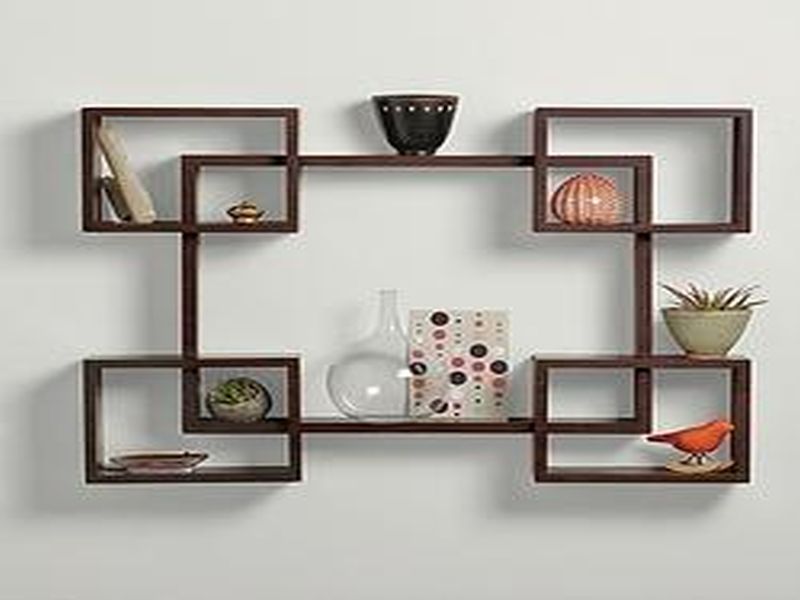 To give it a nautical touch, decorate it with various pieces of shells, starfish, and ocean blue colored coating. It will give a look as if you bought this new frame. Also, make a beautiful candle holder with Mason jar. Just color the Mason jar, secure the jars with rope from all the side and drop it, use some lighting and designer candles to lighten up. It makes a wonderful décor and looks gorgeous at any corner of your house.
4. Making seating couch with rope
You can use this seating couch indoor as well as outdoor also. For this, you only want a tire, colorful rope and some decorating items to make it look good. Wash off the tire nicely and let it dry. Wrap around the tire with hot gun glue covering the tire entirely. After it gets complete, you can make a seating arrangement by covering foam base at the middle space of the tire. Give some décor by using beautiful cover and buttons on it. It makes a beautiful piece of furniture which you can use in your garden, on the lawn, patio and indoor spaces also.
5. Warm hanging lamps with rope and old plastic bottles
Making beautiful lamp décor with rope is the beautiful idea to make. You just need a few items to make a beautiful piece of decor for your home.
This can give a warm look to your home. You can get it installed near your dining area or in the living room to give that warm nice atmosphere. You can assemble 3, 4 different color rope to make lamps and hang it all unevenly in a place to make a beautiful piece of décor. This would make a great décor piece that would allow you take sensational pictures you can later upload on Facebook, Instagram, etc.
6. Colorful rope basket
Rope basket is one of the gorgeous looking home décors that you can make with almost no time. You just need a base to wrap your rope to get the shape. Take any utensil or old recycled piece of stuff like old basket or vase. Wrap around the multi-colored rope and let it dry for around 7 to 8 hours. After it gets dry. Remove the rope structure from the basket. If you want, you can attach some colorful paper inside to make it more colorful. Now decorate it with beautiful flowers in it. It will make a beautiful piece of décor for your home..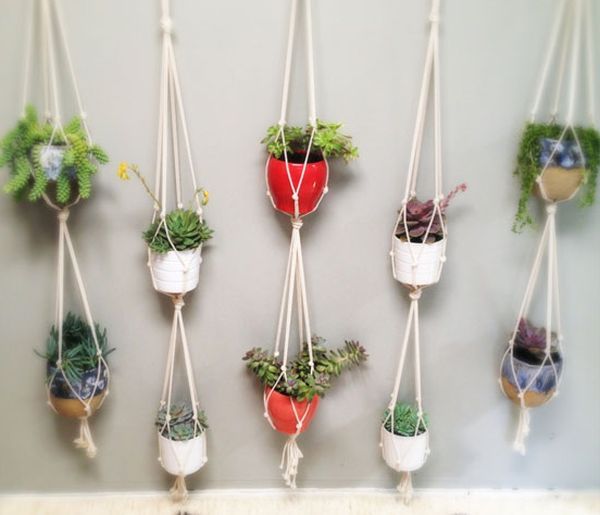 7. Beautiful DIY rope sign
Recycle old piece of a wooden pallet or welcome sign décor with this rope signboard. Use the old wooden pallets, clean it properly and with the help of hot glue gun make a beautiful welcome sign banner in it. Or, if you want, you can illustrate a beautiful welcome message to decorate your entry. Or, a beautiful message can also be made in the wooden palette to decorate your blank walls. Decorate it with spray paint to make it colorful and use glitters on it to add some bling effect.