Smart homes are no longer belong to science fiction, but with the availability of the amazing IoT devices, it's easier to set up a connected home, to let you control everything with just a simple voice command. You can start as simple as a few devices and then go on to create an intricate network of smart devices. Take a look at some of the best IoT devices in 2020.
14 Must have IoT devices in 2020
1. Samsung SmartThings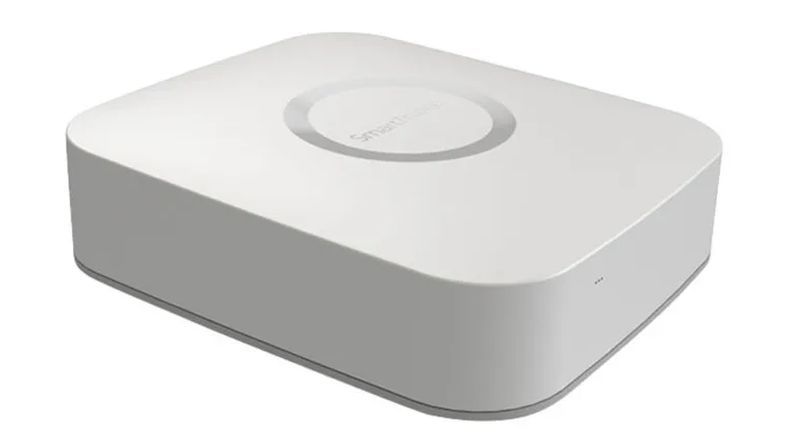 This is used for connecting as well as automating your home. It is currently one of the hubs which is offering the most in automation, and you can connect many smart devices with this hub, as it works with devices using Wi-Fi, Z-Wave and Zigbee. It does not have Nest integration as if now. But one major plus point is that Wi-Fi is built into it making it easier to connect directly to devices without the help of a router. Many of the latest smart home gadgetscan be controlled with this hub.
2. Ring Video Doorbell 2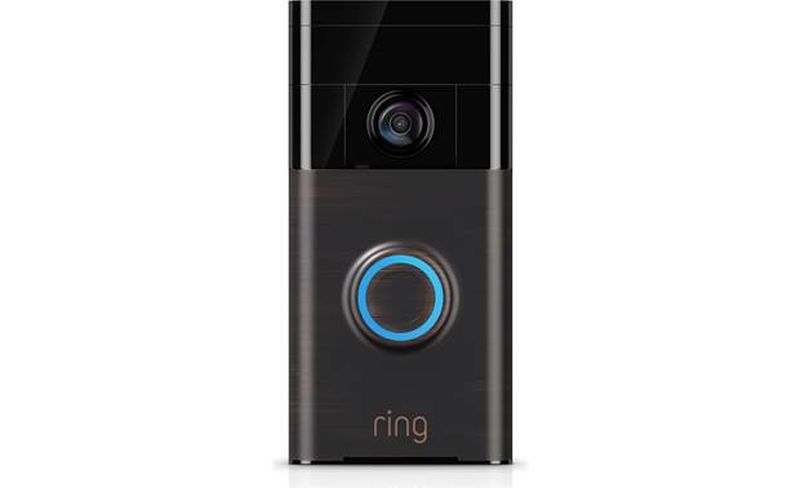 It's got great reviews as the best smart video doorbell. The design of the device is nice, has awesome motion tracking and the app can be easily used. The video storage is not free however and it is a little bulky. The Setup is quite easy and the battery has a long life. Ring Doorbell 2 can work with either Google Assistant or Amazon Alexa.
3. Amazon Echo Studio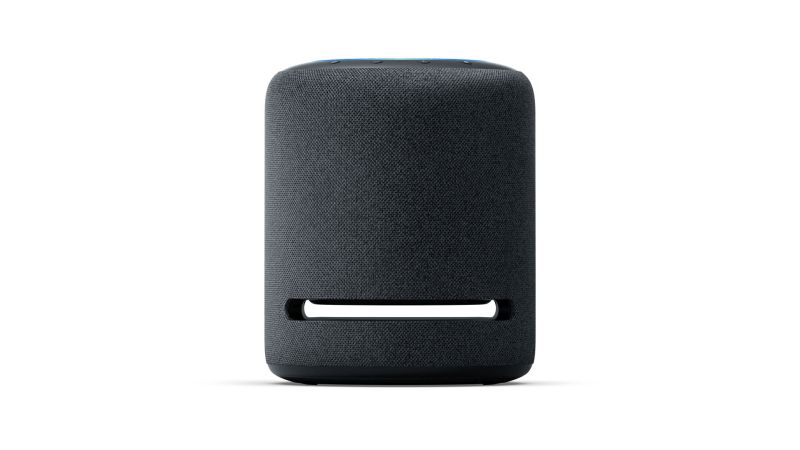 The smart speaker from Amazon is affordable and has great audio, with a Dolby Atmos sound. It's cheaper than its rivals, the Google or the Apple ones and has new features to make it easier to create a hub. The multiple features and the low price make it a winner in the smart speakers category, which of course, has smart home and smart assistant technology too. You can use this speaker to connect with the latest smart home gadgets.
4. Google Nest Mini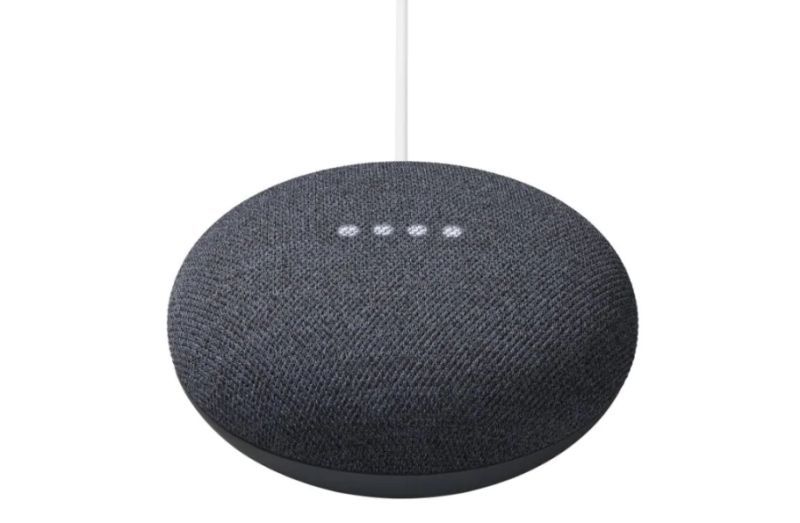 Google too, like Amazon has improved its smart speaker, notching up the bass. There is a wall-mountable feature and has a novel presence detection method which uses the microphone and the speaker to find out your proximity to it. The LED indicators helps to control the volume.
Nest Mini has an edge over other speakers as there is an embedded chip in it. Google claims that the Mini can actually learn the commands you use most often, and soon it will process the commands locally instead of going through Google's servers.Controlling appliances with internet of things even when the internet fails is great.
5. TP-Link Kasa Mini smart plug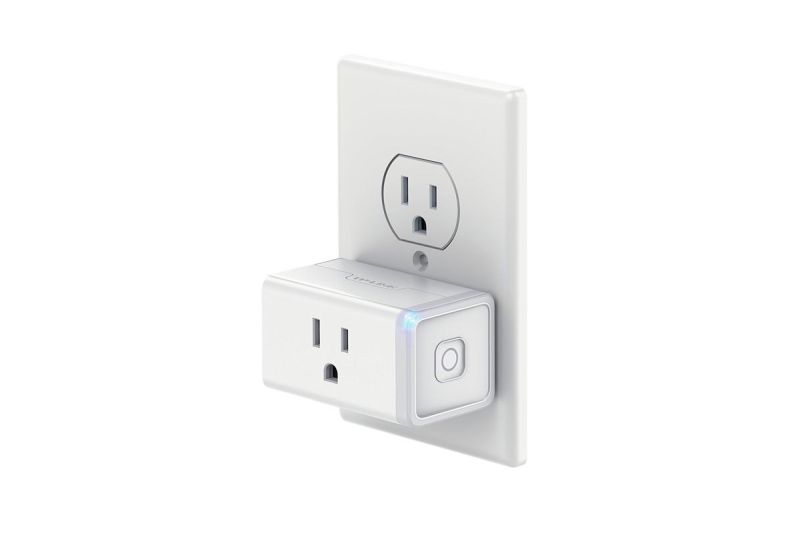 This is the entry point device for people just starting out to create a smart home. The plugs are extremely affordable, can be installed easily and their function is the simple switching on and off of power remotely.
The TP-Link Kasa Mini plug stands out among the other smart plugs out there, though there are some pretty decent ones. Most reviews place this plug at the top of the list as the app is quite well-designed and the device can be programmed to turn on/off according to the schedule that you set, or according to your location. The plug works with both Alexa and Google Assistant, but it does not cover up adjacent outlet on two outlet wall fixtures. To get an experience of smart home devices, the smart plug is the best option for you.
6. Philips Hue Smart Bulb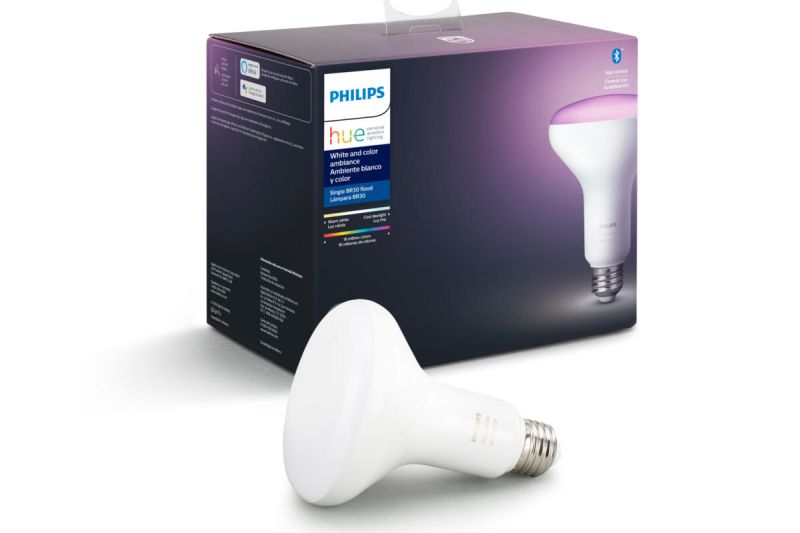 This is one of the first smart bulbs to have been manufactured and has always received good reviews. Philips has the best range of smart bulbs, so you have many options to choose from. Standard A19 smart bulbs, light strips, flood lights, fixtures are all available. Recently the brand came out with a complete range of lighting options for the outdoors. The enormous variety allows your entire home's light system to be converted into a smart light system.
The Hue range is known most for the color changing smart bulbs, but you can choose from the standard white light bulbs. For about 70 dollars, you can buy a pair of smart bulbs as well as the Hue hub. If you already have a smart assistant device, to connect to your other appliances with internet of things, then with an additional 30 dollars you can purchase the Bluetooth option of the bulbs without having to buy the Hue hub.
7. Wyze Bulb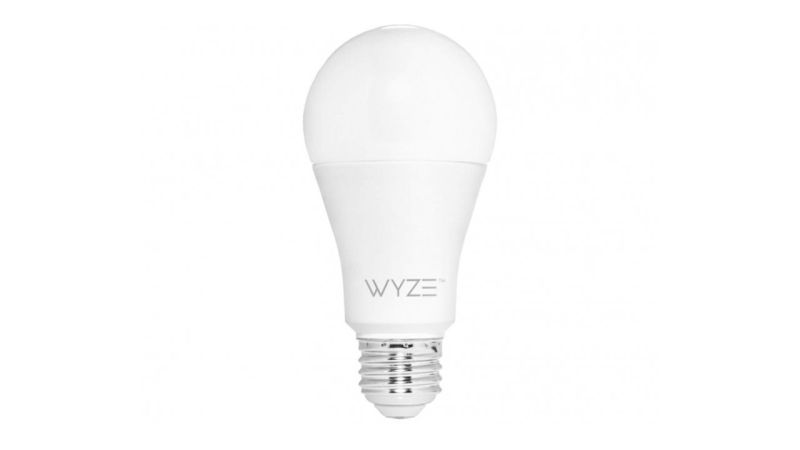 This is a really cool smart bulb priced much less than the Hue bulbs, at just 8 dollars. It works with Google Assistant and Alexa and is not as fully featured as the Hue, but is quite effective as a standard white smart bulb. A good deal for those interested in automating their home on a budget!
8. Ecobee4 smart thermostat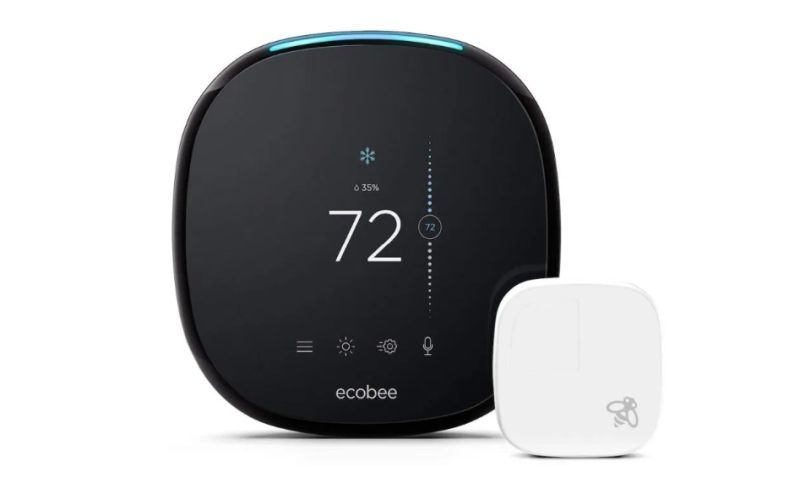 Ecobee4 can not only control air temperature with your voice command, but what separates it from other smart thermostats, is that it acts as an Amazon speaker. It does not need to be connected to another smart speaker, and it can perform all the tasks of Assistant or Alexa, such as playing music, shop as well as control other smart home devices.
Ecobee integrates seamlessly with home smart ecosystems such as Apple HomeKit and Alexa. Another plus point is that it can control the temperature of the room it is installed in as well as all the other rooms in your home. All these features come with an extra price tag, so if you want just a smart thermostat, you could consider cheaper options.
9. NetGear Arlo Q smart security system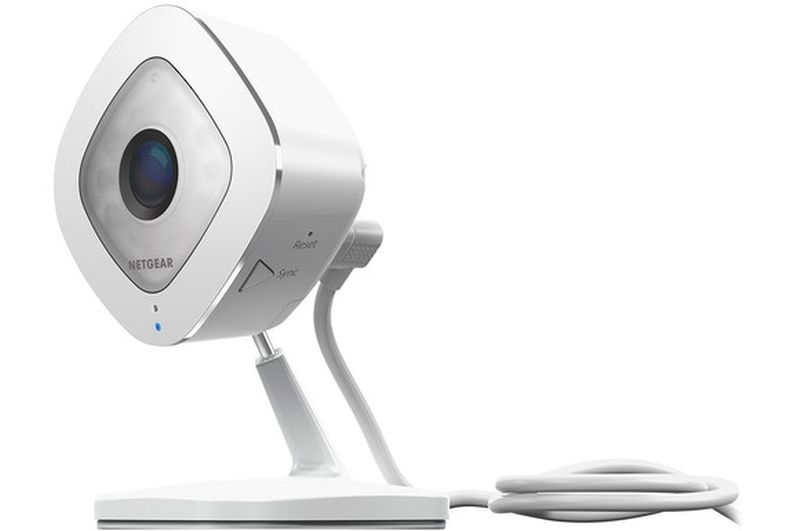 The NetGear Arlo Q can record audio and video in high quality in pitch dark conditions. It can be customized to record when you are away at work or on vacation or just out for dinner. It offers 7 days of video/audio backup recording for free, which makes it a good investment, even though the initial cost of the security system is higher than others in this category.
10. Char Broil Digital Electric Smoker with Smart Chef Tech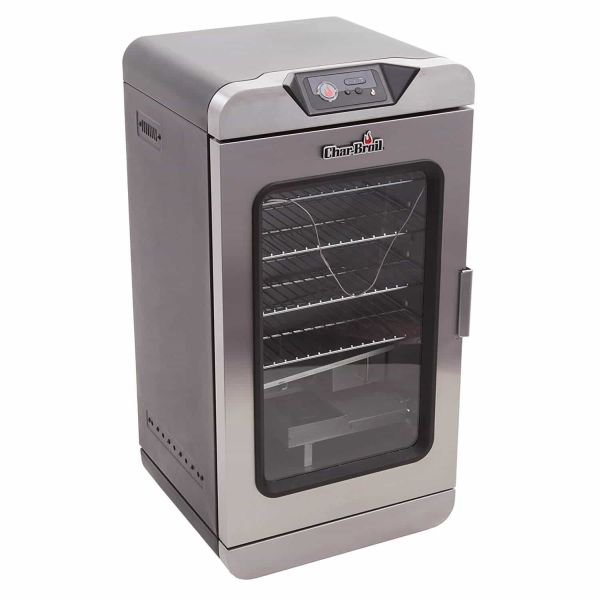 This is a smart appliance for people who love to grill and do so on a regular basis. Grilling on a conventional grill is a little tiresome, as you have to constantly check on it, adding coal or lighter fluid when needed to keep the temperature even.
The Char Broil which is smart broil takes the hassle out of grilling – it alerts you through the app on your device when your grill is heated enough or preheated, what the temperature and if your fish or meat is cooked well. The cooking size is 725 square inch, allowing you to grill for both small and big occasions.
11. SimpliSafe 3.0 standalone smart security system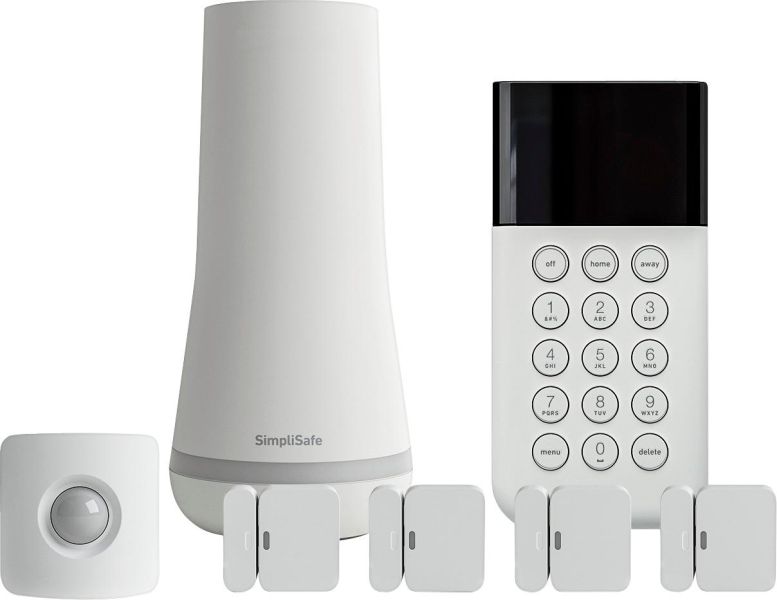 SimpliSafe is one of the best standalone smart security systems which goes beyond camera. It has motion sensors, smoke sensors and open/close sensor, keypad which is included in the base pack. The system can be customized to choose from eight sensors such as glass break to smoke. The best part of SimpliSafe is that it does not require customers to lock into a service plan.
You can just opt for the 15 dollars professional monitoring pack but this can be cancelled any time you want. The rival security systems such as Nest, ADT, Vivint and Ring seem to offer similar combination of a la carte service and hardware but the services are quite limited if you do not opt in to the service package. Or they have high price points but do not make for the high price in providing better hardware.
12. Abode security system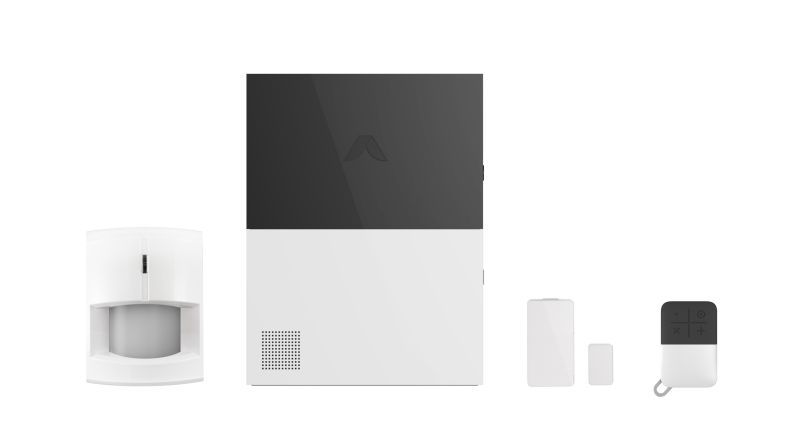 SimpliSafe is great as a standalone smart system, but if you want your security system to be connected to other smart appliances and other smart devices in your home, then Abode offers deeper integration. It costs more but Abode will make your smart home feel more connected.
13 August smartlock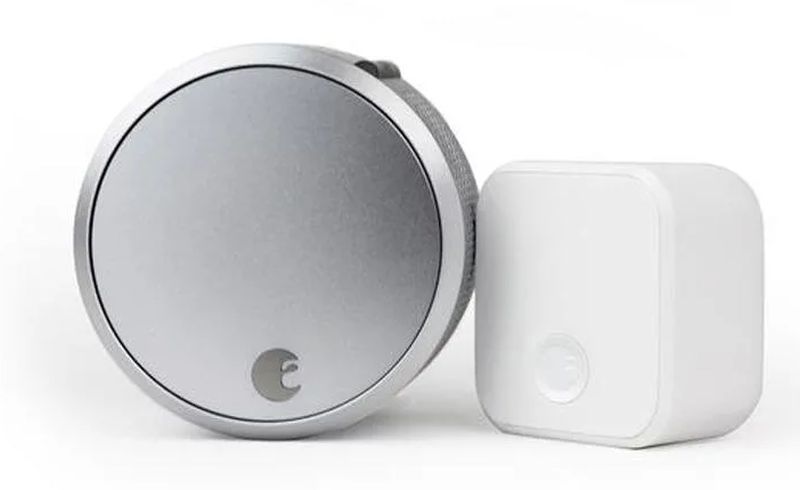 The concept of smart locks is yet to catch on as people are scared that any malicious hacker can access it and compromise the security of the home. Any technical failure also might result in you being locked out of the house.
With the August Smartlock, you can be reassured that you will be safe even though the virtual security might be compromised. This is because the August Lock fits over the internal latch of your existing deadbolt and you can set up the smart lock in about 15 minutes. As it doesn't replace the lock, you can use the physical key when required. August Smartlock connects to the phone with Bluetooth and you can assign virtual keys to anyone you want and revoke it anytime you want, free of cost. With the August Connect accessory, you can control it remotely, and you can connect it with Siri, Google Assistant etc but do assign a PIN while connecting to your home hub.
14. Chamberlain MyQ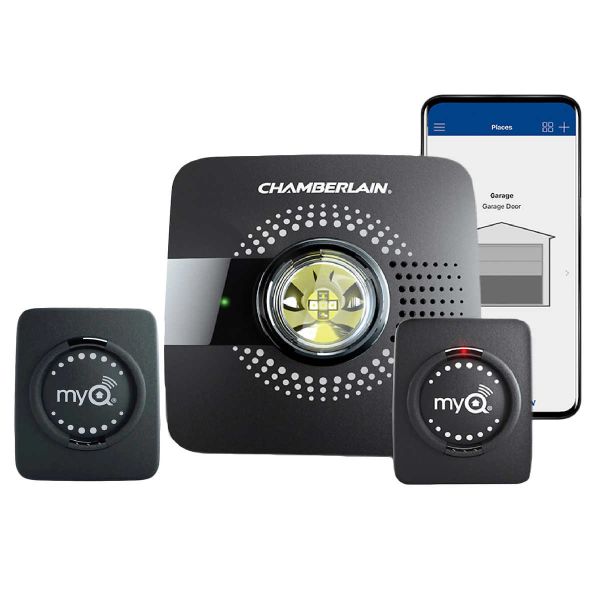 It is a hassle-free garage door opener which has an easy interface. It works with Google Home, IFTTT, Wi-Fi, Apple HomeKit, Nest, SmartThings and other hubs which makes it easy to be integrated with your home hub easily. You have to just tap your phone or device screen to close or open the garage door remotely.