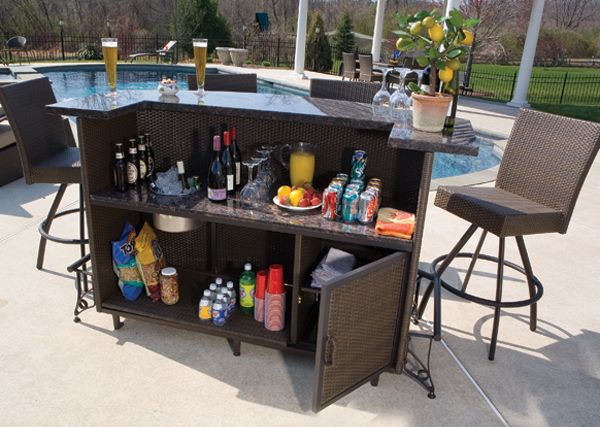 Nearly every other house comes with a backyard today. If your home has one too, why leave it unattended to when you can decorate it nicely with some DIY outdoor improvements.Dr Prem Jagyasi shares some ideas that would transform your backyard completely, making it very much an expansion of your home's living space.
Plant Vertical Gardens
A backyard is never complete without a beautiful garden. Don't worry if you don't have the space for a garden though. A vertical garden can come to your rescue in this case, filling your backyard with beautiful plants and blooms. Simply hang the pots on a vertical ledge or wall, choosing an appropriate pattern based on available space.
You may need to get some staple guns or nail guns to attach the containers to the walls. If that is too much trouble, consider hanging the pots on the branches of the teas in your garden, thus creating a floating garden effect.
Create Garden Paths
A simple and yet, really effective way to make your backyard look more beautiful is to create a winding garden path through it. While you may think that garden paths are hard to create, the truth is that there is nothing to it. All you need is some crushed gravel for the same.
Plan out your garden path and remove the top layer of the soil in the path with a shovel. Now simply pour the crushed gravel into the area and level it with a spade. Alternatively, you can use stepping stones to create a garden path as well. Any sized stones would do, and you can choose stones of the same size or of different sizes for more quirkiness. Better yet, you can choose to paint these stones in a myriad of colors to add more vibrancy to the backyard.
Create a nap zone
A nap in the shade out in the backyard can be more relaxing than you think. If you have the space for the same, consider creating an outdoor napping zone. This can be as simple as tying a hammock between two trees or something more complex as a wooden bed swing suspended from a sturdy tree branch. The project is extremely easy and would require some sturdy ropes and a few tools. So consider allotting some time to it this weekend.
Build a Water Fountain
A garden would look absolutely divine with a water fountain. This doesn't necessarily mean you need to transform an entire area of the garden into a fountain. Rather, a simple DIY project involving a large vase and a water tube would be all you need to create a beautiful outdoor fountain. Build it and watch your outdoor space turn into a haven for a wide variety of butterflies and birds.
Build a Fire Pit
Although you can buy a customized fire pit, there's no beating the satisfaction you get from building your own outdoor fire pit. Of course, this would mean you need to have a specific area allocated for the project.
You would also need to get the stones, bricks and tools needed for the project. Check some online resources that would help you build the fire pit. The finished product would definitely be an enchanting addition to your home.
Build an Outdoor Bar
If you tend to throw regular outdoor parties, you can consider building an outdoor bar for the same purpose. There are plenty of ways you can build an outdoor bar using minimal materials and with minimal effort. For instance, you can reuse some old crates lying in your home as a pool side bar to store drinks and glassware. Another alternative would be to create a mobile bar with a moveable cart which would allow you to serve drinks on the go during parties.
There is no need to keep your backyard barren and lifeless. You can make use several DIY tips like these to transform the space into a more beautiful, lively area for relaxing or entertaining guests.