Simplifying your home is the new trend in town. Minimalist home décor gives a new look all together. It makes your home airy breathable and clean. If you are also the one who wanted to practice minimalism in your home and don't know where to start, then this article is for you. Let's see some of the ideas to simplify your home décor and get the best look
1.     Stop buying things just because they're Cheap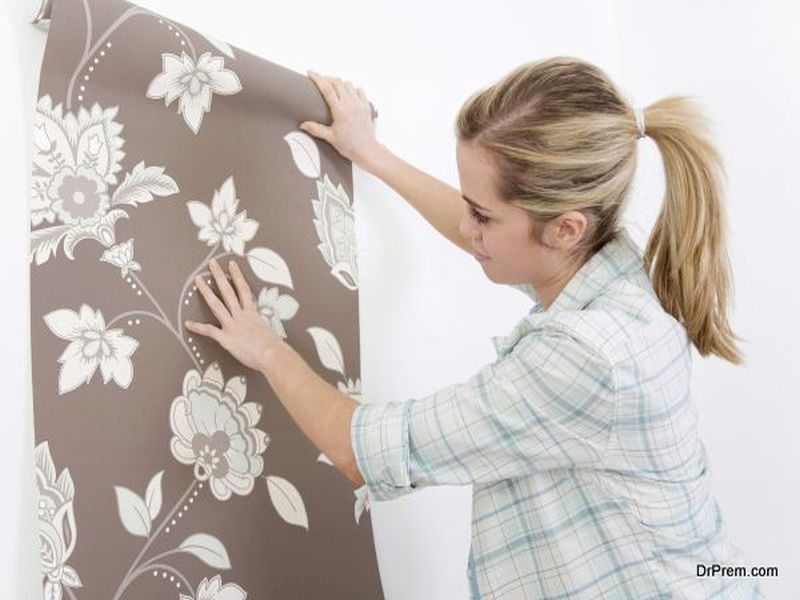 This is the major cause of making your home full of messy and stuffed. People tend to buy things which are cheap even when they don't have the requirement for it. First of all, do not buy furniture or home décor item which you don't need. Buying these items will make you end up searching the place where you want to arrange them and that too forcefully. This will make your place cluttered and chaotic. So first of all, the most important things are to keep it minimal and buy only those ones which satisfy you and homes basic needs.
2.     Color scheme to make your house look simple and uncluttered.
The color of your house gives the foremost impression. A color can make a space bright and attractive or it can make a layout look overdone. To give minimalist effect to your home and space, always stick to a layout or color scheme. To make it simpler, use color palette, simple colors like shades of white and blue, grey with some pop of colors, pink and grey and fresh green with a pop of pop of pink. These can make your place look cool and simple, and change the overall appearance of cluttered home to a simplistic yet elegant home.
3.    Clear the Room excepts the Furniture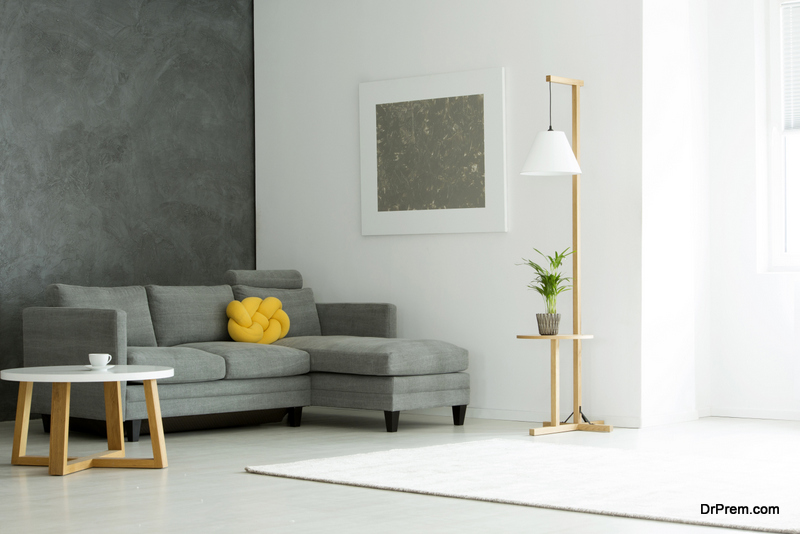 Take out everything from the room which is making it cluttered and filling the room. De-clutter your house and let it breathe. Clear out all the furniture and useless room decor from the room which you don't require. Keep minimal and basic furniture first of all. Keep a large piece of furniture and window dressing, a center table and a side table if you want. For the decorating purpose, keep the minimalist decoration.
Maybe a large picture frames in your living space instead of too many photos and wall hangings. It will highlight the space behind your sofa and gives the same decorating effect. When you take out all the clutter from your room, you will be amazed to find out how big your tiny space looks. Just because you have overstuffed the things, it was making your place tiny and cluttered.
4.     Vertical storage
Storage occupies too many spaces in your home and makes the place stuffed. Instead of using a big storage which takes up all your space, try some vertical storage. It will fit all your stuff and also saves on spaces. Try out this ladder storage idea which you can easily assemble on any corner of your bedroom and make use of that for storing blankets, scarf's, clothes and beddings. You can use 2, 3 vertical storage instead one big storage or cupboard. This way, you can able to keep more items without making your bedroom messy and untidy and give a clean look.
5.     Work on the kitchen table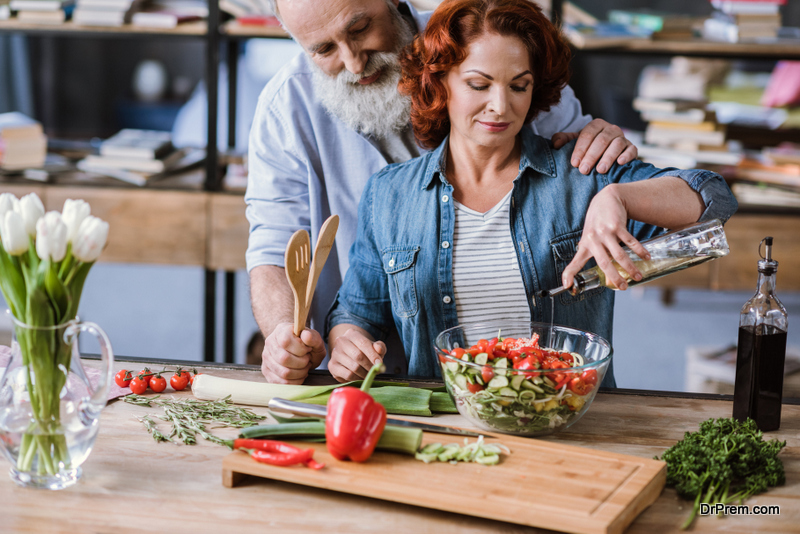 To keep the kitchen clean and tidy, remove all the centerpieces and useless items from your kitchen table top. Some people use centerpieces in their kitchen throughout the year. Why make your tiny space clumsier when you don't want it. Centerpieces look great, no doubt but they look more beautiful on festive seasons, some occasions and dinners. For the rest of the time, try to remove it as it covers up spaces and of no use. It will free up spaces on your breakfast table and later on, you can utilize the place for reading, working or enjoying a cup of coffee anytime. This way you can make use of the space which is already present in your home. You just have to keep it simple.
6.     De-clutter your side table
Keep all your table and side tables tidy as much as you can. Remove all those decorative items and pictures from it. Instead, put it all inside the drawer and closet. This will save your spaces and also you can utilize for keeping useful items on it when you require. Keep the side table as clean as possible as it gives the house a clean appearance the moment you enter your bedroom.