An antique armoire with all its vintage charm is no less than a treasure. However, like many people if you also think that today armoires are just waste pieces badly stuck in ancient times, you must rethink. You need to think of some creative uses you can put them to. You can do this without changing them much, and here are some cool ideas you can consider to upcycle an antique armoire:
Kitchen Pantry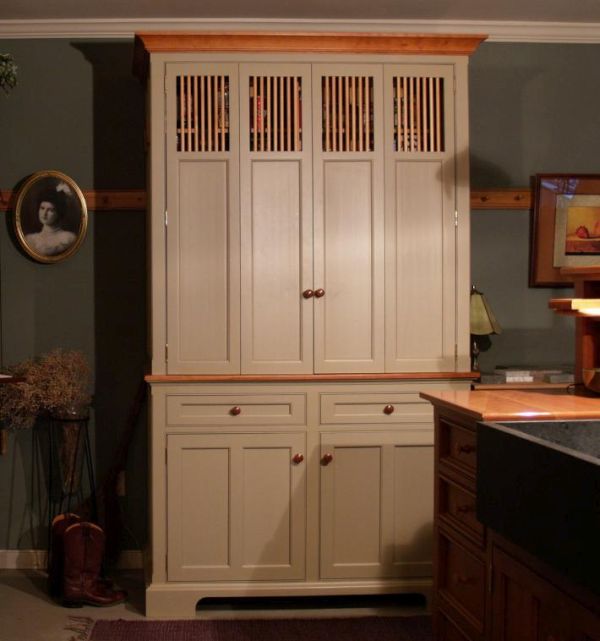 A tired and old armoire lying waste in your store can be given an all new appearance and purpose bringing some small changes in it. One idea is to paint the armoire, give it a few shelves and brackets, add some rustic element to it, and it is ready to be used as a beautiful pantry. The handles will be the rustic hardware you will use, so that an old world charm of the armoire remains intact.
Open Bar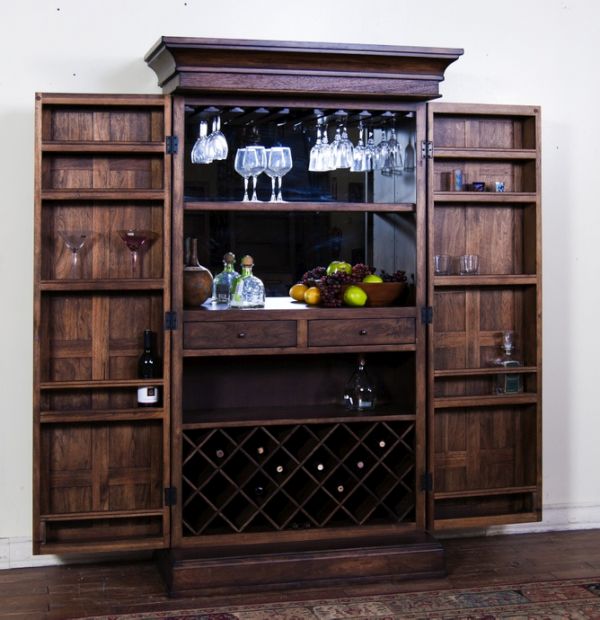 This idea is pretty impressive, as it helps transform an old and useless armoire into such a useful thing. Paint the armoire with some peppy color, you can add some metal or glass as well on the outer side to give it an ultra-modern appearance.
To use it as an open bar, you need to add a bottle storage rack to it, where you will be storing all wine and whiskey bottles. Above the rack, you must install a wineglass hanger. The rest of the space you can use for storing serving dishes, bar snacks and cocktail essentials.
Kid's toy closet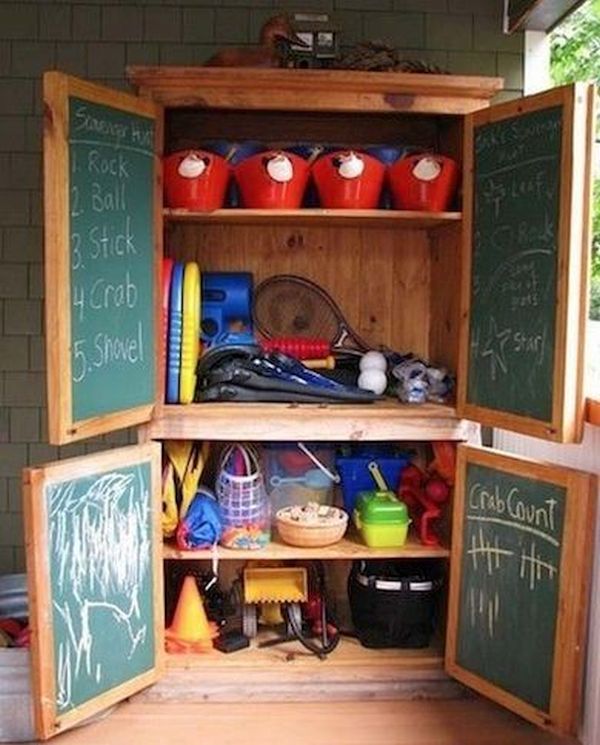 You feel so annoyed when you see your child's toys lying here and there in a room. Despite having toy storage, they never keep back toys in place. Changing an old armoire into a toy closet is a very good idea.
Make its outer appearance interesting so that your kids feel like turning back to it to keep back their toys again and again. On the inner side of the doors, hang blackboard charts, kids love scribbling on them.
Craft station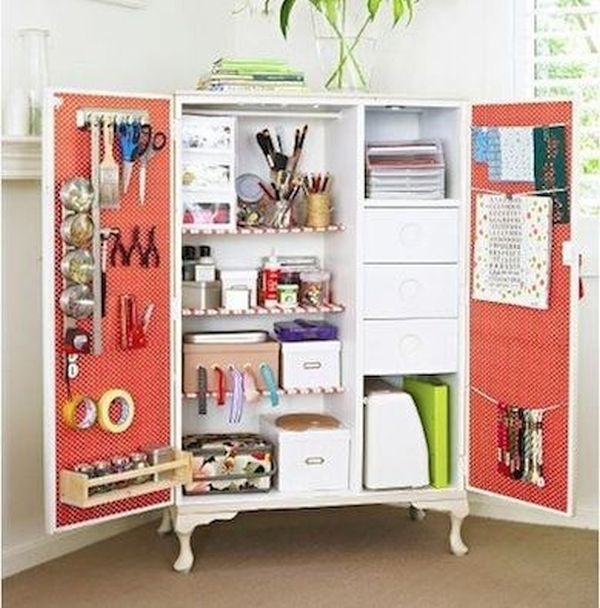 Having a hobby like sewing, gardening, crafting, you need to have a proper space to keep all the craft items neat and tidy and at one place. If you are unable to organize all your hobby stuff, your home can be a real mess. An old armoire can serve as a perfect craft station, which will enable you to keep everything in place.
An armoire office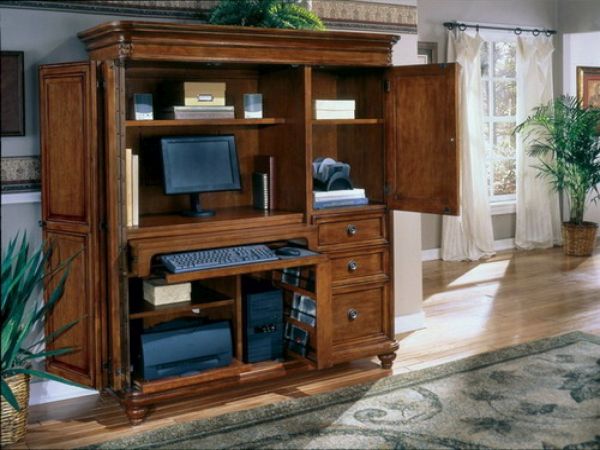 You cannot have a big office, as the small space does not allow you but you can always have a small concealable office. You can transform an old armoire into a smart workspace, which is a concealable office and does not require a big space.
Fashion accessory storage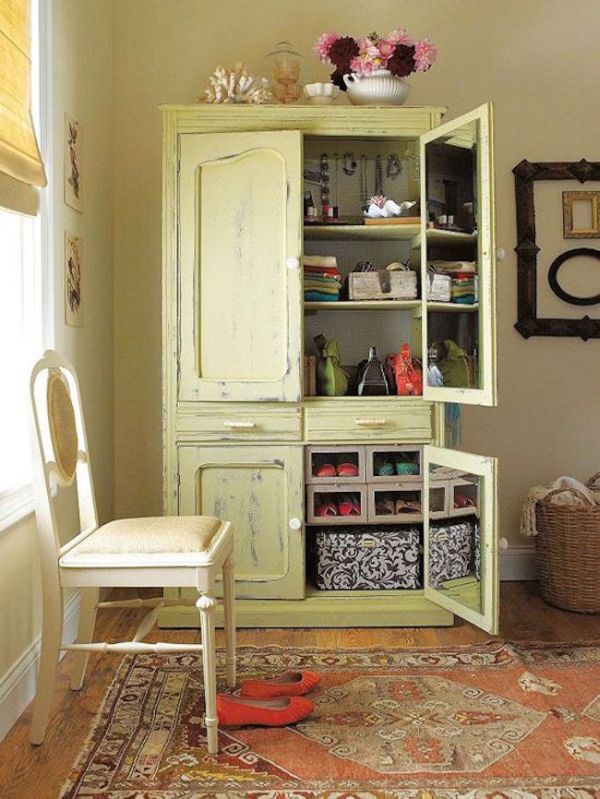 You love owning a wide assortment of hats, purse, belts, shoes, and what not. However, when it comes to organizing them, you find it very annoying and tough. Transforming an old armoire into your fashion accessory storage can make things much better for you.
Add baskets to the armoire and store your belts, shoes, and bags in them. You can paint an armoire, replace its wooden doors with mesh doors or glass doors and use it to store your ultimate hat collection. Things become easier when everything in a home is organized, neat and tidy.
Vintage furniture has its own charm and glamour but sometimes they do feel out of place in modern décor. One can upcycle them with slight changes and they transform into vintage furniture pieces that do go well with the modern décor.