Renovating your home can be a difficult job to consider when you are on a low budget. But if you opt for budget renovation homes, there are many ideas to consider. With home improvement ideas for people on a tight budget and with these quick mini tips and trick, you can give a new look to your home.
Refresh Your Rooms with Paint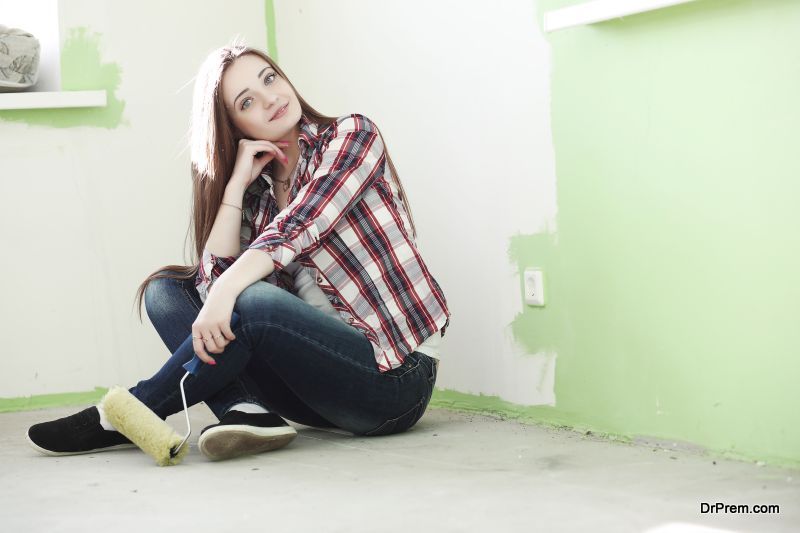 Wall paint is the most important element of your home. The look of your room depends on the wall color as it reflects the same effect. Changing the wall color can be a hard task if you are hiring a professional. But, you can give your faded and washed out walls a new look by a burst of colors just by choosing them. Yes, you can paint it by yourself using Home improvement DIY ideas 2018. Paint a room skillfully in only one week. As long as you stay organized, you'll be able to get your room transforming into a new one. There is a quick step by step method to get your hands on painting your room and make it appear different.
Cover floors and hardware: – Using painter's tape, cover all the hardware elements like switch plates, electrical outlet. Tape around the other elements that can't be removed so that color doesn't stick to it. 
Sandpaper to clear the surfaces: – Clean all the walls using sandpaper to remove all bumps and drips. Use scrapper so that area becomes clean and you don't have trouble painting the wall.
Fill gaps and holes: – Fill in all the gaps before applying the paint. Use patching compound for plaster and joint compound for drywall.
Draw a line of paint down the wall: – Always draw a line of paint along the wall, it will give a nice paint effect and turn the brush onto the hair tips. 
Use a roller to paint the walls: – Using roller can help you fill in space. It helps you to paint the walls evenly like professionals. 
Finish by painting edges: – Using a small brush, finish your paintwork by painting the edges which get left while painting with a big
Using small tips in mind you can give your house a new makeover. It will save you money and you can paint according to your choice and change at times.
Furniture upcycle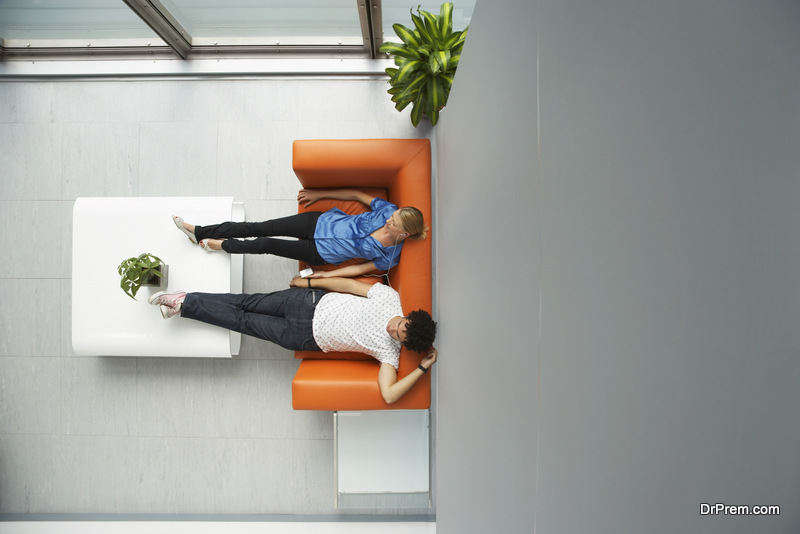 Renovation doesn't mean you have to throw and replace all your furniture with the new one. If you are thinking about throwing that old wardrobe or a broken chair, stop and think again. Give it a look and think about what you can do with these old sets of furniture. Try out up cycling method to turn your old stuff into new.
One of the Home improvement DIY ideas 2018 is to transform your old furniture like new. Make your wardrobe new by painting it with varnish with the color of your choice or which matches your room color. Remove the glass if any and use wallpaper instead of the glass panel. It will give an all new and unique look to your wardrobe.
Give a flawless makeover to your kitchen cabinets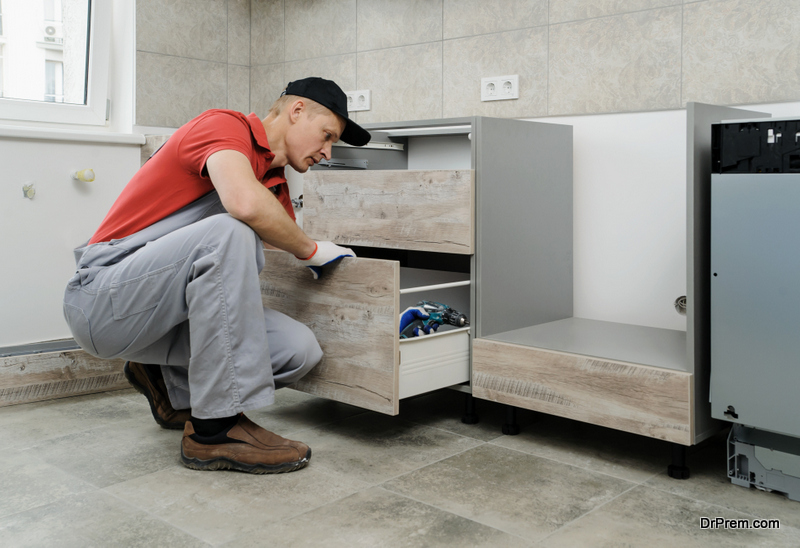 Try giving a new look to your kitchen from those boring dull paint kitchen cabinet to bright new shades. As long as you don't find any cracks or broken doors and frames, you can give it a new makeover. This is best renovation ideas for old homes which help you get the all new kitchen effect in a budget. You just need some items to start the process. Sandpaper, a cleaner, and a paintbrush. Just use sandpaper to clear all the old scratch and wooden bumps. Clean the surface with the cleaner and apply a coat of paint in the wooden frame. Applying two coats will give a perfect finish. Clean the entire glass panel and your kitchen is ready to shine.
Quick tip: – Make use of available corners of your kitchen to make a new open cabinet. You can store various accessories like cookware, spice box and crockery with easy access.
Convert old flooring with Paint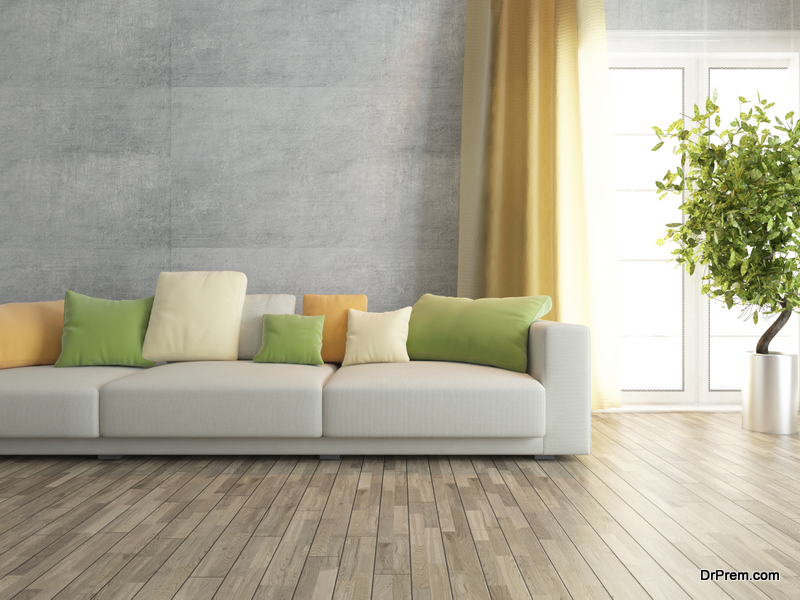 Renovation ideas on a budget is a big task, however, if are thinking of Replacement of floor, it can be a tough decision. It takes a lot of effort, time and money if you are thinking to replace with new. However, you can DIY floor renovation especially when you are having a wooden floor. The wooden floor becomes dull year after year with the exposure to dust, dirt, and footmarks. It leaves scratch and unwanted distress. You should always polish your wooden floor once in a 6 month with the wood polish which is specially designed for hardwood floor.
Polishing regularly will help maintain the shine and life of the floor. However, if you looking for changing the setup, you can change by coloring the wooden floor. There are many patterns available which you easily find on a different website to paint the floor step by step which is budget friendly as well.
Polish and accessories your entrance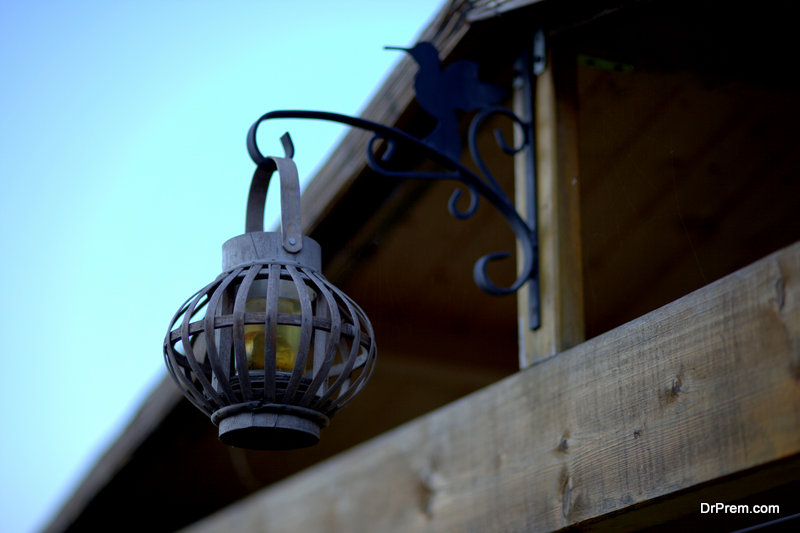 Lastly, the entrance should have to look new and attractive. After all, entrance gives the first impact and impression of what is inside your home or what's your home will be mostly like to. So make your entrance look renovated. Clean and polish your entry with some accessories. First, your entry should be clean and untidy. Put small outdoor lighting, some small plants. You can give a warm welcome to your guests with a vintage entry lantern. Or place a small movable garden with full of herbs and flowers to greet the guest with aromatic smell.