More and more people are making outdoor ovens in their backyard, garden or porch, as they have realized how it becomes a heart of a garden or porch. They manage to serve two purposes, as they make your backyard interesting and it enables you to have quality homemade pizzas.aking outdoor ovens using recycled materials is in vogue these days, as people derive pleasure and pride in doing something green. Here are the most common outdoor ovens you can also build:
Outdoor brick oven pizza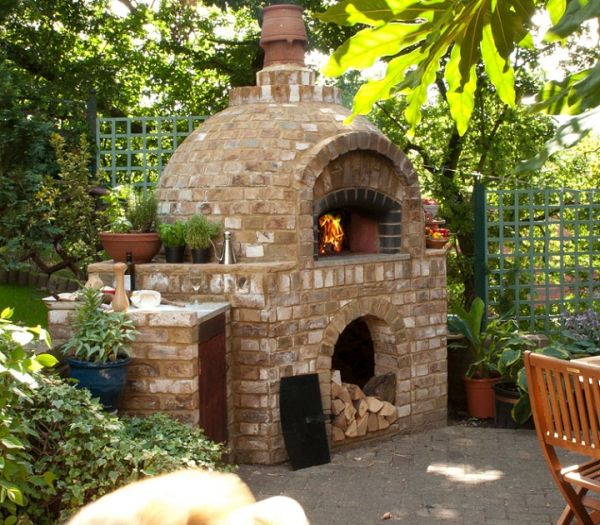 You would require a good deal of old bricks and breezeblocks for this project and some cement too. To make it retain heat better, you are supposed to cover up the dome using foil and with some old loft insulation if possible.
For the smoke, you must install a door and a chimney to the structure so that it keeps the heat inside. Use wood that is going waste stored in your store or arrange for some reclaimed wood. Not just pizzas, but meat and other delicious dishes also you can make in this outdoor oven made of old materials.
Wood fired barrel pizza oven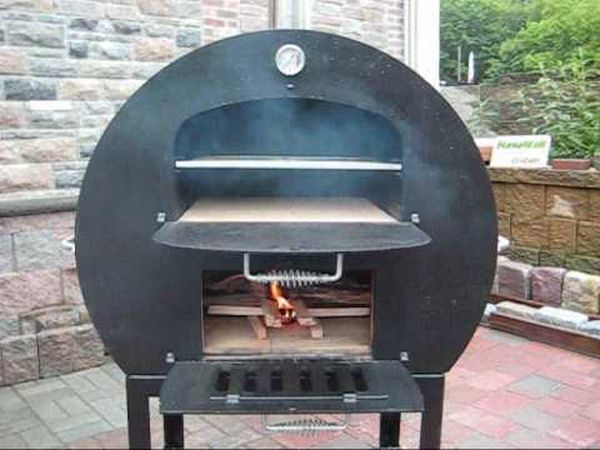 This type is a highly efficient and a versatile wood-fired oven. It is easy to build and easy to use. You will make it for your true love for pizza but you can cook other foods like cakes, breads, cookies, and stews as well. It is an eco-friendly design because it is heat efficient, as in it heats up within 15 to 20 minutes, which is unlike other designs that take two three hours to heat up and get ready for the baking.
Once heated, it maintains that temperature for long. The barrel used is a highly conductive metal and surrounded by a thermal mass of masonry, it is capable of cooking food using both direct and stored heat. You should try to make it completely using old materials, which will make it altogether a more eco-friendly product.
Adobe Dome pizza oven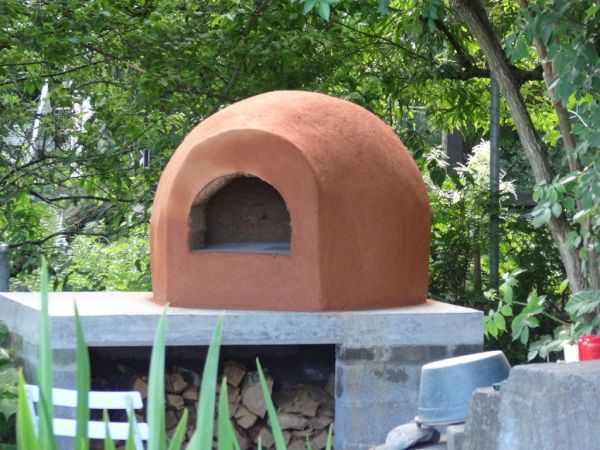 If you do not want to get into some complex building technology, try this. It is a technology so simple and ideal for outdoor cooking and it traces back to ten thousand years back. It is made of adobe, which is a combination of clay and sand. For insulation purpose, you will use cob, which is again a mixture of clay and sand, straw being an additional element in it.
Portable pizza oven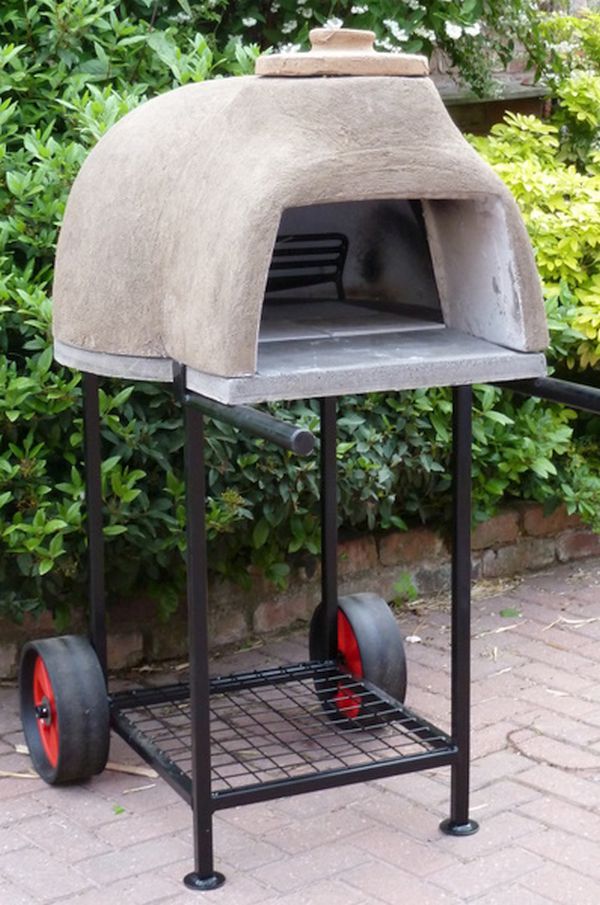 You need a lot of bricks and some angle iron pieces for this project. It is going to be a portable project, as in you can dismantle it (which is not a big issue as no installation here is permanent) and place it somewhere else the next day. Start with making a base using bricks, and place two layers of bricks in a U-shape pattern. Now place the angle irons, two in the middle and two at both the edges that will support the roof. You will use bricks to make the roof, which will rest on the angle irons. Put coals inside and let the oven heat up for a while. Push aside the coals and place the pizza in between. With coals on all sides, your pizza will evenly cook and will taste amazing with the smoky aroma.
Making outdoor ovens in garden has become a trend, and people enjoy having it because it serves them delicious pizzas and other dishes.