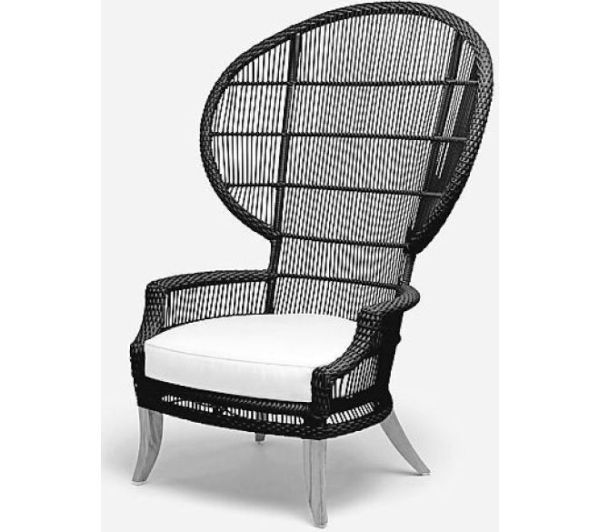 Talk about strappy fashion and the first things that come to your mind are clothes and shoes. Strappy trends are pretty common with clothes and shoes, often making their appearance around spring time. Well, this spring, there is more to opt for in strappy fashion than just these elements.
Recent home décor trends have started adopting strappy designs in their new décor items, including furniture brands that have started introducing these strappy trends in their collections as well. Here Dr Prem suggest some of the benefits you can enjoy by opting for strappy furniture for your home.
Floating in Space
This can possibly be considered as one of the main highlights of strappy furniture. Strappy furniture features an open weave design that allows it to float in space. Whether it is placed indoors or outdoors, strappy furniture tends to offer a bright, airy appeal to the surroundings.
For instance, take the strappy chair design called Aurora created by Made Goods. The Elizabethan style chair features a metal base with teak legs, weatherproof fabric and synthetic rattan straps. The end result is a chair that comfortable, durable and completely fashion forward without being limited to a specific place.
Interesting Patterns and Textures
Another interesting highlight with strappy furniture is that they cannot be limited to a specific design plan. Using straps, you can create a lot of innovative textures and patterns, thus making each piece unique in its own way. This, in turn, would make them great additions to otherwise bland rooms with monochrome color and minimal decorations.
Interesting Colors
Imagine an L sectional in deep purple color against a red backdrop. Sounds hideous right? Well, that's the disadvantage of standard furniture that needs to conform to certain color standards when being used in the house.
Not so with strappy furniture though. The open weave design allows the furniture to be colorful without being too blinding on the eyes. This would enable you to choose a myriad of colors, including red, yellow, red, purple, green, blue and what not. White colored strappy furniture will also look great against a dark backdrop, creating a simple and yet, classy home décor.
For instance, the Strapy Lounge Chair comes in a beautiful shade of white that adds a quintessential charm and architectural beauty to any space it is placed in. When placed against a dark backdrop, the chair offers an unmatched comfort and style without commanding attention in the room.
Angular designs
Another benefit of strappy furniture is that it features angular designs that can be used to soften the otherwise sharp edged look of the room. Take for instance, New Pacific Direct'sSoren Chair that comes with a walnut frame and black leather cushions. The highlight of the chair is the many straps crossed across it in a diamond like pattern. The round shape of the chair makes for a great addition to a living room corner, thus adding more value to your modernistic home décor.
Great Versatility
Strappy furniture tends to be very versatile and can be molded into different shapes, not to mention be incorporated into several other standard furniture designs. For instance, take a look at the nesting tables that come with strappy bases made of woven black metal, gold and silver patterns. These nesting tables can make great additions to your outdoor patios.
Easy to Assemble
A lot of strappy furniture pieces are available as DIY kits which can easily assembled to create a stylish (and of course, strappy) addition to your home. For instance, you can opt for a leather strappy bookshelf made of natural plywood and leather. The DIY kit comes as a set of two shelves along with screws, plugs and a series of belts along with the instructions needed for set up.
Strappy furniture can add an instant charm to your home. Their versatility, airiness and myriad design options can make them blend in with the rest of the home décor effortlessly.