When looking to sell your home, be it now or in the future, there are plenty of ways to help increase the value. Whether you have the finances to make big renovations which greatly improve the value or are on a tight budget and just need to make a few small changes, it's really easy to boost the value of your home when you know how, here are some of the most effective ways to do so:
Renovate the kitchen
It's vital that the kitchen of your home is in great condition before selling up. Whether your kitchen is looking a little dated and just needs some tender loving care in the form of a deep clean, new floor or a new hob and extractor fan there are plenty of ways to cheaply spruce it up. But, if you need to completely renovate all the units, it's definitely worth it. Most people looking to buy see the kitchen as the most important room of the house and the bathrooms as a close second.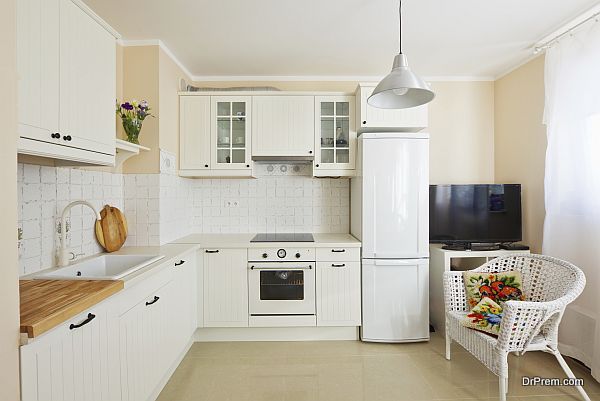 Repaint
Often over the years walls can become slightly off coloured and start to make the house look older than it actually is. Whilst living there you may not notice the changes but as a potential buyer looking around freshly painted walls can make all the difference. Try to go for lighter colours that are neutral like pale grey or magnolia to create the illusion of space.
Work on the exterior
The first impression that a potential buyer is going to have of your home is when they pull up from the outside. Having neat fascia that have been recently replaced, a groomed and well cared for garden and clean driveway make all the difference. Ensure that the exterior of your home is well lit and that if you do have a garden it is fenced off or sealed off appropriately. This is especially important to those looking for a home with young children or pets.
Invest in a quality roof
Although not the most aesthetically pleasing part of the home. Having a quality roof that you've looked after is something that definitely adds value and is one of the key areas potential buyers always ask about. Ensuring that you've had a roofer come out and take a look at your roof and that its water tight to prevent any bad weather or storm damage is important. It's also vital that it is well-insulated as that helps to keep heating costs down.
Article Submitted By Community writer