Looking for something to give your home a warm and gracious look? Then look no more. By just making minor changes in the lighting of your house, you can bring about a significant difference. In fact, if you learn how to work with lighting fixtures, you can give your home an instant makeover without spending too much.
By placing the lighting fixtures in accordance with the flow of space of your home, you can even make your tiny cluttered home appear clean and roomy.
Things to know before selecting interior lighting
Before going out into the market for buying lighting fixtures that you want, there are few questions you need to ask yourself. These are:
Does your home have a natural source of light?
How good is your home's lighting?
Is there a particular mood or vibe that you like?
Is there a specific problem you want the lighting to solve?
Apart from the lighting fixtures, the lighting of your house would also depend upon many other factors as well. Some of these are the shape and size of the room. In addition, the furniture and other knick-knacks would also have a major impact on ultimately how successful your interior lighting turns out to be.
However, as far as lighting itself is considered, there are basically four types of interior lighting fixtures that you should consider. These are:
1. General Lighting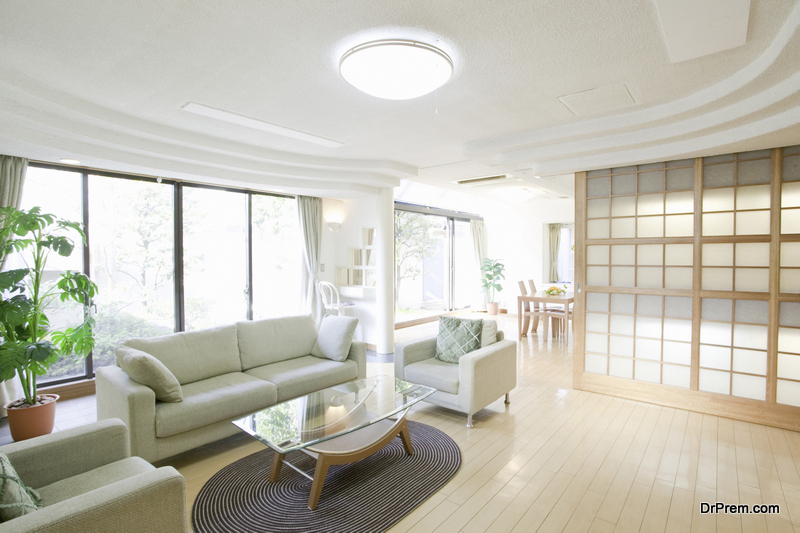 General lighting is basically the primary source of lighting in your room. It is the type of artificial lighting that you use in your house. In most of the houses pendant light serves this purpose.
If you want to make your general lighting as efficient as possible, you should opt for dimmer switches. These help you in automatically changing the lighting of your room in accordance with the light coming from the outside.  Dimmer switches are must-haves for people who prefer natural lighting.
Yet another thing you can do is, rather than having one pendant light, you can have a cluster of them in your home. Depending upon how you align them, these could look extremely stylish.
2. Accent Lighting
For people having too much clutter in their house or have a small space, accent lightswork the best. With them you can easily illuminate the empty space in your room making your house appear roomier.
In addition, these are also extremely helpful when it comes to highlighting artworks, specific, designs, etc. in your room.
There are a wide variety of accent lighting options available in market. But anything like LED accent lighting, lanterns, and even classic Edison bulbs would easily suffice for most of your accent lighting needs.
3. Ambient Lighting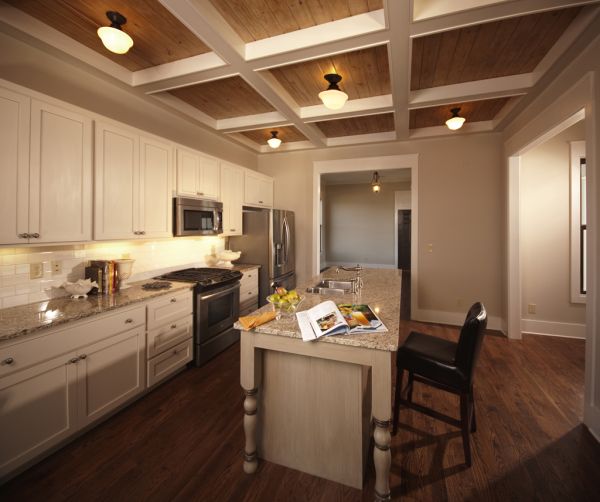 If you are too mood conscious and want your house to throw off a specific vibe, go for ambient lighting. When used correctly, they could add a certain ethereal depth to your rooms. By controlling ambience lights, you can decide what type of vibe do you want your rooms to have.
Recessed pot lights, chandeliers, track lights, and pot lights are some of the most popular types of ambient lighting that you should try.
4. Task Lighting
A lot of people confuse accent and task lighting, but although similar they are essentially different. Unlike, accent lighting, task lights are designed to perform a specific task. Desk lamps and reading lights are two examples of task lighting. Even though it might seem counterintuitive, but by opting for something like anglepoise lamp, you can also up the style quotient of your room using task lights.
Final Words
Whatever your style or design plan, it's best to mix and match different types of lighting. This will bring depth, drama and flattering light into your space. Stick to sleek and stylish sockets and switches to blend harmoniously into your design scheme. Pay attention to the features and furniture in your space and choose lighting to bring out the best in your interiors.
Article Submitted By Community Writer