3D wall décor used to be all about mounted animal heads, mostly. Times have changed and 3D décor has moved on to exquisite wall décor pieces. Let your imagination run riot and come up with the most unique ideas. Here are a few ideas for 3D wall decoration to get your started:
11 artistic 3D wall decoration ideas
Bicycle wheel art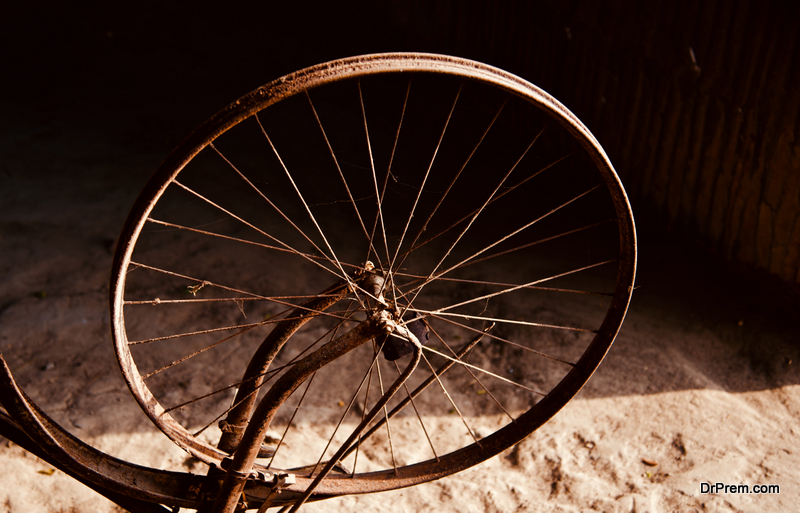 Get hold of unwanted bicycle wheels and create a grand piece of DIY art as your 3D wall decoration. This is again a supersimple idea, and cheap. Just mount the wheels on long nails and you're done. Create a pattern, something which you can implement easily and all eyes will be drawn to the amazing idea of yours.
Instrument wall
For music lovers who love instruments, you can mount them on the wall. This idea can work for small and bigger walls as it is a great form of storage as well. Guitars, horns, vintage radio and other objects can be fixed on the wall to display your love for music. 3D wall decoration such as this idea is functional and aesthetically pleasing as well. This display would look sophisticated in an office wall, den or the family room, especially if you have vintage instruments.
Painting designs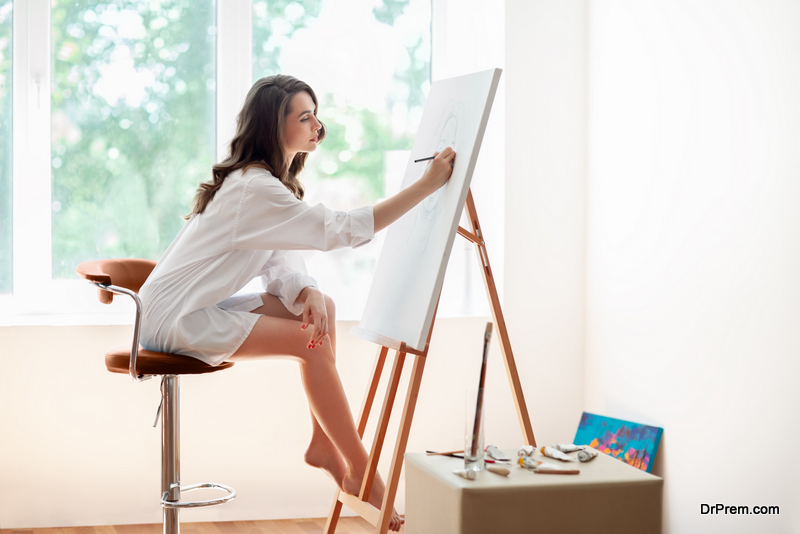 Use an empty canvas to showcase your painting designs. Choose materials such as melted crayon to give the 3D effect. You could glue crayons to the canvas and then melt them with blow dryer. The pattern could be anything – you could create several of them in a series and different colors.
Cable cord
This is one DIY art that anyone can master. With this cable cord idea, you solve two things at one go – hiding the ugly cables in plain sight, and filling up your wall with a lovely piece of art. This simple, free of cost idea could create a praise-worthy focal point. Get ready for the compliments when people see your marvelous use of hideous cables.
Art sculptures: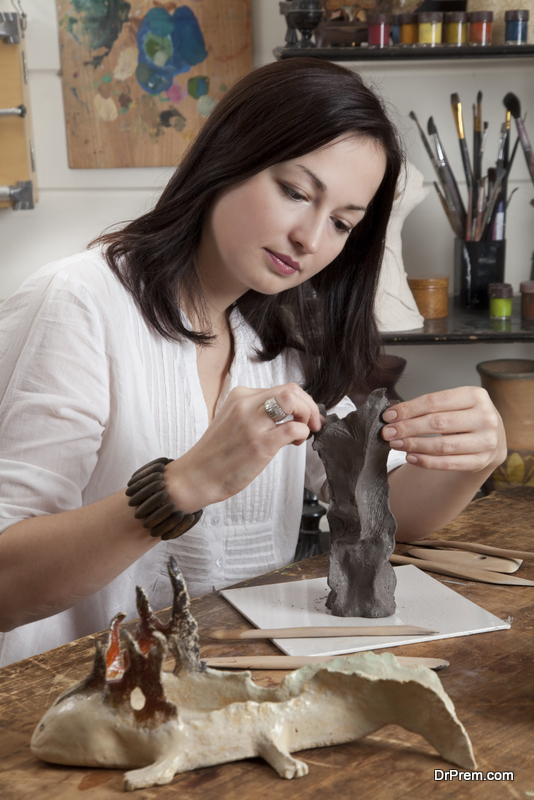 Make your own or buy them, having art sculptures on the wall would turn your home into a chic, stylish space. They can be made with chicken wire, or metal and crafted and twisted into fantastic shapes.
Wooden stick design in a geometric form is quite popular in contemporary interiors. All you need are some wooden sticks or twigs and use them to make shapes like hexagonal, etc.
You could buy art sculptures too, such as the Floating Brass Shapes from West Elm, or the Project 62 Gold Decorative Wall Sculpture, or metallic leaves to complement the real ones in your home.  These are quite reasonably priced, so if you're not in the mood for DIY, buy these or sculptures like these to grace your walls with 3D wall decoration.
Umbra Prisma Decorative Accents
These wire frame works of art can be mounted on any wall, instantly creating interest even in the barest of spaces. The set of six wire frames are available in copper, gold or black and are quite versatile in nature. People have used them to hold tea lights and air plants, or used them as pendant lights.
Vinyl records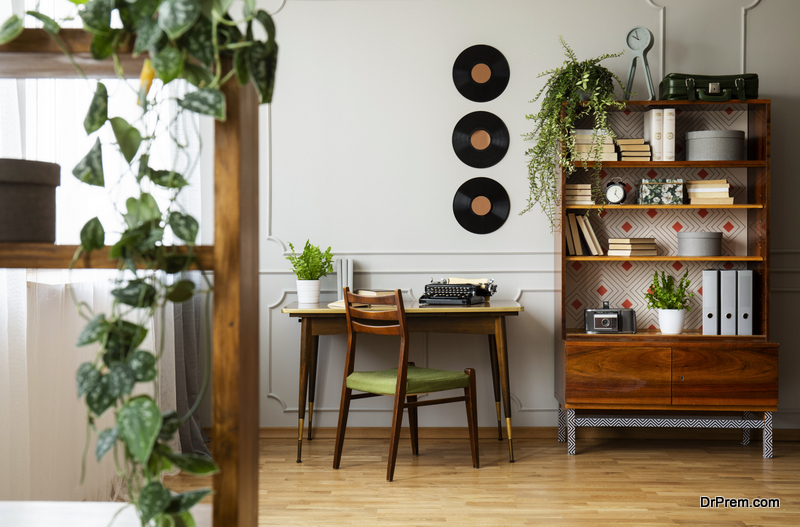 Continuing the music theme, you could display your collection of vinyl records, or buy them from a vintage store. Display the records of your favorite artists, or choose those who had a deep influence in your life.
Benzara Flock of Birds Wall Installation
This is one of the most striking art works you could put up on your wall. The minimalistic representation of the sea birds in 3D, rendered in iron, is magnificent and suits any type of décor. It can be hung easily too.
Aspen Metal Artwork, Grandin Road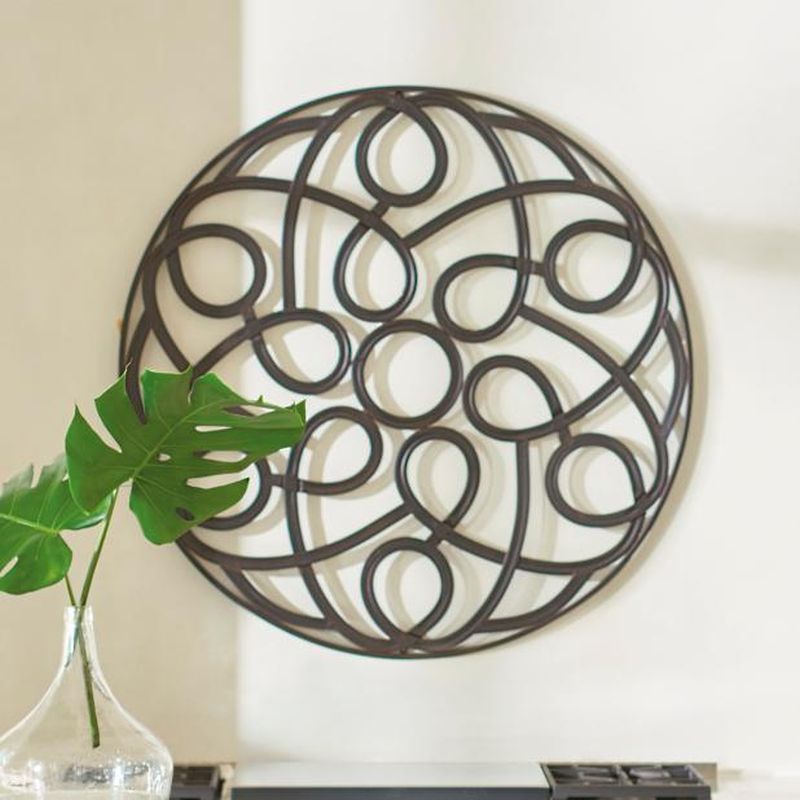 Image Source : akamai-scene7.grandinroad.com
The intricate metal artwork will instantly elevate the look of your interior décor. The natural look is very pleasing and admirable, and well worth the price.
Calendars
Calendars are 3D too. Choose the biggest one you can find for the best impact. The classic calendars with just the numbers written in black and white would stand out on a colored accent wall. The calendar 3D wall decoration would enhance any kitchen wall perfectly.
Paper crafts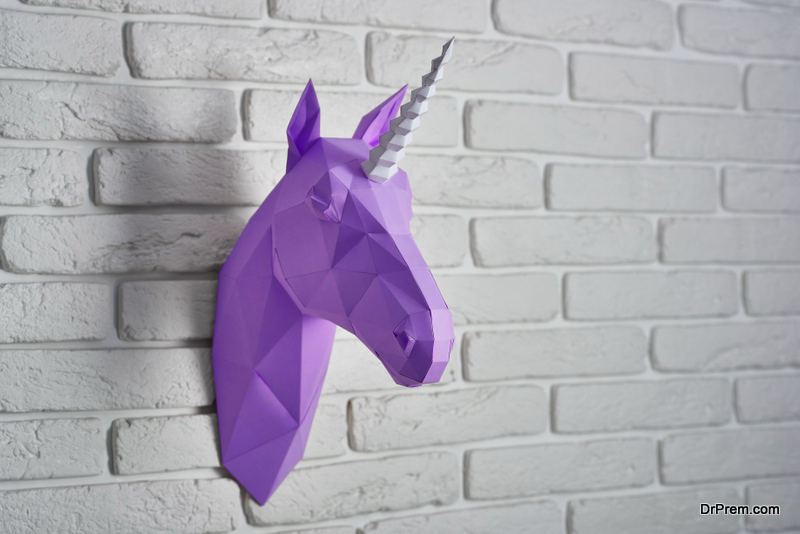 The easiest and cheapest way to create the 3D effect on your walls is by the crafting origami designs and hanging them with strings from the wall. A humble paper plane can transform your wall, if you fix around 50 of them on a big wall. Lay down some airplane related metal sculptures underneath the wall, and you will create an art installation worthy of being displayed in any art gallery!
Other paper craft which makes for great 3D wall art is the colored paper craft. Just fold the colored paper squares to touch the center point and arrange them in grid form.
To wrap up, display plates on the wall. It may seem outdated to you, but actually it depends how you use it – instead of the floral plates, you can mount multi or single colored plates of different shapes and sizes to create an amazing piece of 3D wall art.