The right colors on the wall transform not only the look of your home, but also boost your mood and attitude. When you're redesigning your living room or bedroom, the style of your room – elegant, minimalistic, modern or subtle will be reflected with the right color combinations. Use two colors, with one color being the accent color to bring some excitement and interest to the room. Experts from Ewritingservice.com say that improperly chosen colors in a room can even lead to stress. Take a look at these tried and tested wall color combinations for bedroom and living room.
19 classic wall color combinations for bedroom and living room
Before you choose any color, you should know about some of the properties of colors. Warm colors lend an inviting cozy touch to rooms. These colors are best suited for living rooms, entertainment areas, dining rooms, kitchens. Cool colors are best for the bedroom, where you want to spend time relaxing.
Shades of red, orange and yellow are warm colors and shades of blue, green and violet are cool colors. Keep this in mind while choosing the wall color combination for living room and bedroom.
Pastels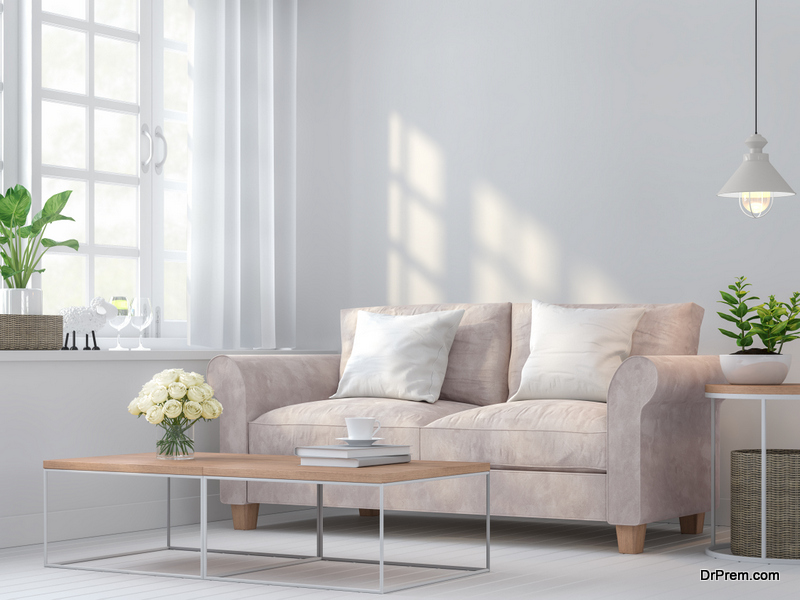 Baby blue, mauve, pink and peach are the pastels. They look bright and beautiful with cream or you can use two pastels together. A darker shade of pastel with a lighter shade, such as shades of pink and blue work well in kids' bedrooms.  When painting interior walls, you have to assess the personality of the people who are going to spend time in them. So for kids' bedroom walls, the colors should be neutral and soothing, so that they can be calm rather than colors which pep up their energy.
Lavender and pale peach are best for adult bedrooms, with cream or white on three walls and the pastel color on the accent wall. The carpeting and upholstery should be of color families which complement the entire color scheme of the bedroom.
White and Beige
To transform your bedroom, use one of the best wall color combinations for bedroom. Paint the four walls beige with a white ceiling, and white floors. It's an alluring look which will match with your furniture easily. Another combination of these two colors is the white on the wainscoting and beige on the walls, with dark furnishings.
Purple and grey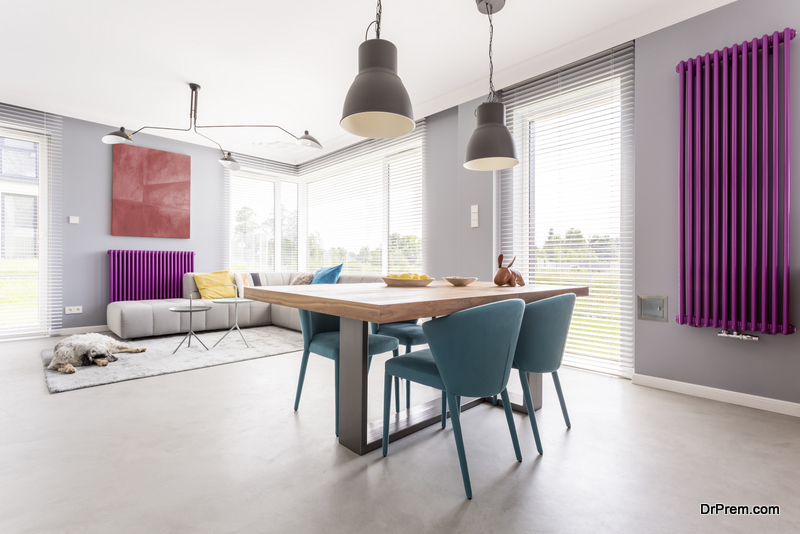 Purple with grey on the walls can be wall color combination for living room as well as bedroom. Purple signifies royalty, luxury and opulence. To create an interior which looks sophisticated and luxurious, use a rich purple shade along with a neutral grey. This combination will speak volumes about your taste and perhaps set a new trend.
Green and brown
These two colors are abundant in our outdoor surroundings. The trees and shrubs with the green leaves and brown branches and trunks fill our senses with calm and serenity. The same color combination will work for both the wall color combinations for bedroom and living room, if you want a calm and restful vibe.
White and Indigo Blue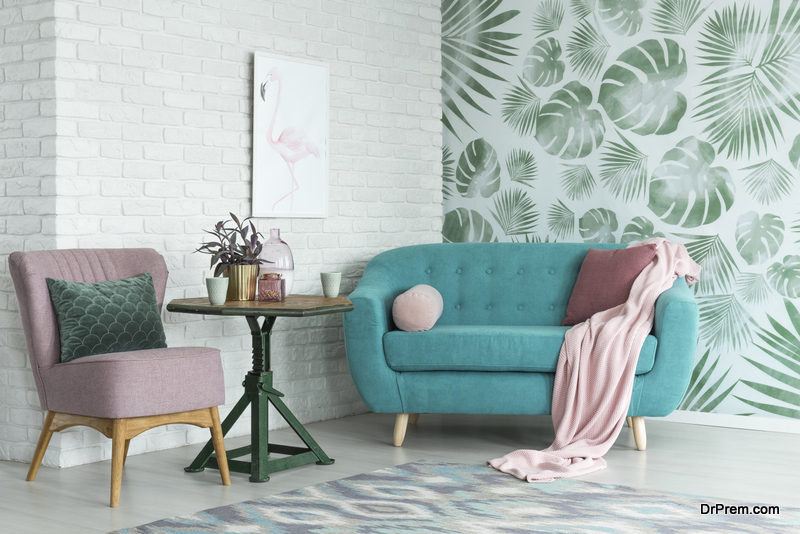 Indigo blue and white is a soothing color palette suitable for both your bedroom and living space. The rich indigo color creates a sharp contrast with white which keeps people energized. This combination will be good option for the bedroom also, if you introduce softer blue and white accessories such as cushions, duvets and so on.
Turquoise and soft pink
Turquoise and soft pink is an unexpected combination of colors which gives a bright and unusual look. This color combination can be best for girls' bedrooms. The colors actually work well with a number of interior design styles, including modern interiors.
Cream and brown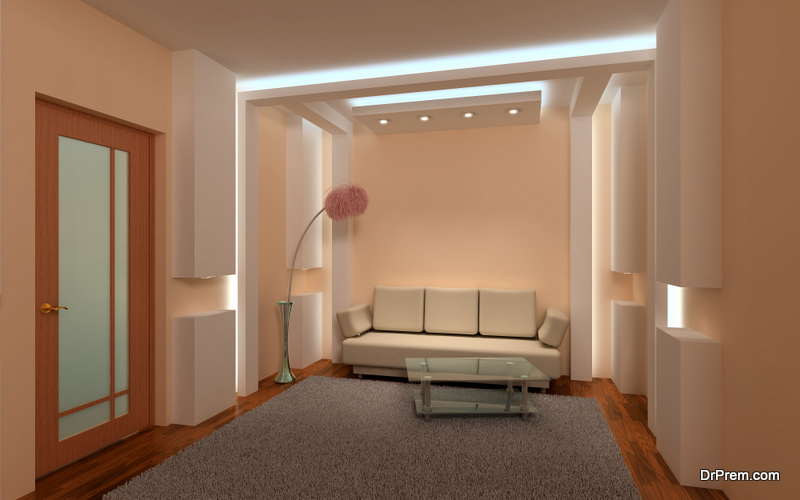 Wall painting in colors of the right shade is essential to give the right tone and look. For example, brown, when paired with cream, looks beautiful, urbane and elegant. The combination is just right for ultra modern interior décor. Dark wooden furniture and color of the doors and window will enhance the appeal of the colors. The glossy brown paint looks better, but you can go for matte shades too.
Sea green (aquamarine) and white
These two colors complement each other to create a nature inspired color combination. You can go with pale teal or sea green with white. Make sea green an accent wall, with the other color being white. It will remind you of the sea and sky. Another way to use the combination is to use white for the doors, windows and wall detailing. The darker aquamarine shade is pretty too, in combination with white.
Grape and aqua blue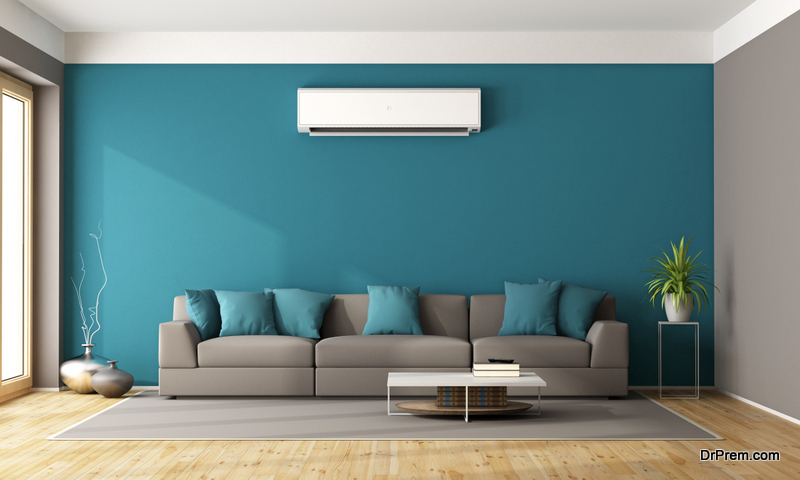 Unusual, unique and sophisticated, these colors infuse playful, vibrant energy into your living room. The joy and enthusiasm imparted by these colors will completely transform any dull room. The grape and aqua combination of colors can be used even in areas of your home which receives very little external light. Visitors to your home will be impressed with your color scheme and be affected positively by the positive vibe.
Lavender and white
Lavender and white is now in vogue as one of the preferred color combinations for the bedroom. This is because of the calming effect the color lavender has on you, promoting rest, relaxation and a good night's sleep. Lavender and white combination looks quite elegant too, apart from being soothing to the senses.
Yellow and blue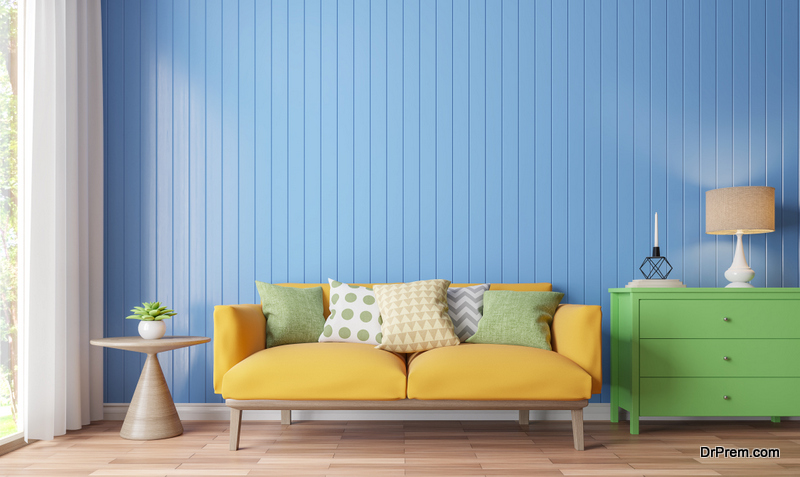 The pairing of yellow and blue is a charged one. The warm yellow tones with the vivid blue makes any interior exciting as well as dynamic. The dramatic color scheme is quite bold, and will complement modern interior design styles, including minimalistic. The splash of colors will be good in your living room and extended dining room or kitchen. The radiance of the yellow and the sobering blue is a mix which is irresistible.
Orange and cream/white
Orange is a vibrant color that you can use as one of the best wall painting colors. Looking at orange, which is a warm color, makes one cheerful and happy. Painting all four walls in orange could be quite overwhelming, so the accent wall can be orange with the other three walls cream or white. This is one of the most striking color schemes for your home. To enhance the effect, just hang an artwork on the orange wall, as the eyes are drawn to the orange, and your expensive artwork will be highlighted.
Navy blue and white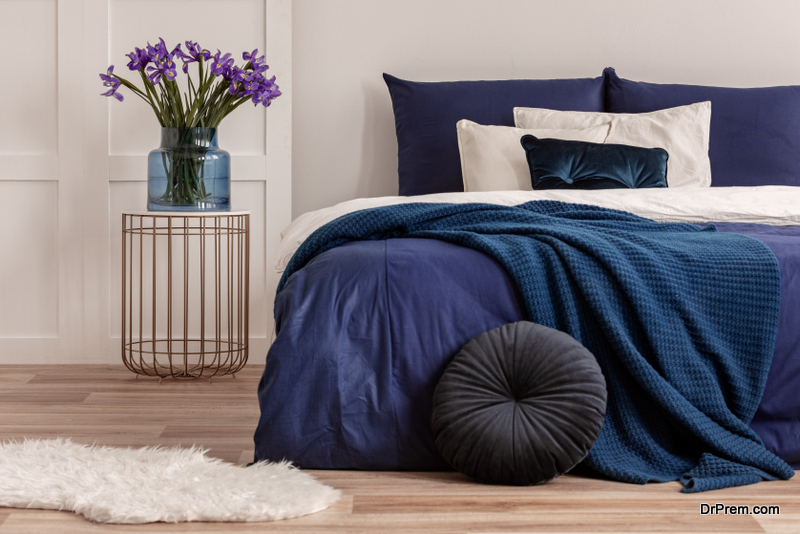 Navy blue is the central color with white accents. It is perfect for minimalistic décor. The two colors add perspective and a sense of space to the home, making the interior elegant and clean. Blue is a riveting color, but still it is flexible enough to complement the other colors in your room. Wrought iron and gleaming steel furniture would blend well with this color combo.
Peach and white
Peach is a pastel color which is bright, but it also contributes to the calming effect of a room. Make your bedroom into an inviting warm space, using the peach and white or cream color combination. You would be drifting off to sleep in no time, and wake up rejuvenated in the morning.
Grey options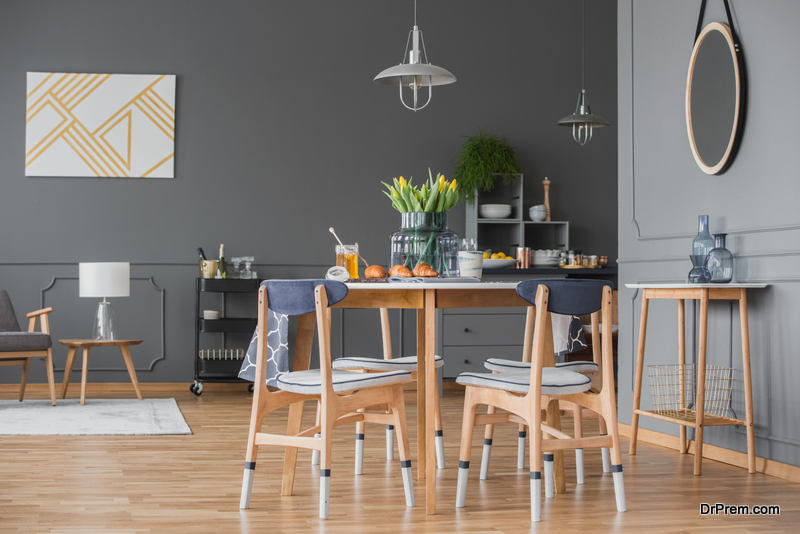 Grey is a neutral shade, building texture and placidity in your interiors. Mix light grey and dark grey to add the classy touch to the home. Three walls can be painted light grey and the fourth wall can be painted in a deeper shade. For a bedroom color palette, this is an interesting and new color trend which is catching up fast.
An advantage of this color on the walls is that you have the choice to play around with the colors of your accessories. Maroon or purple/lavender or a bright peach for curtains, cushions and bedspreads will make your bedroom look regal and majestic.
Blue and lavender
Feminine lavender and blue go well together, surprisingly. This is because they are analogous colors, located side by side on color wheel. Try this combination by working out the exact way in which you want the two colors on the walls, before painting on the walls.
All blues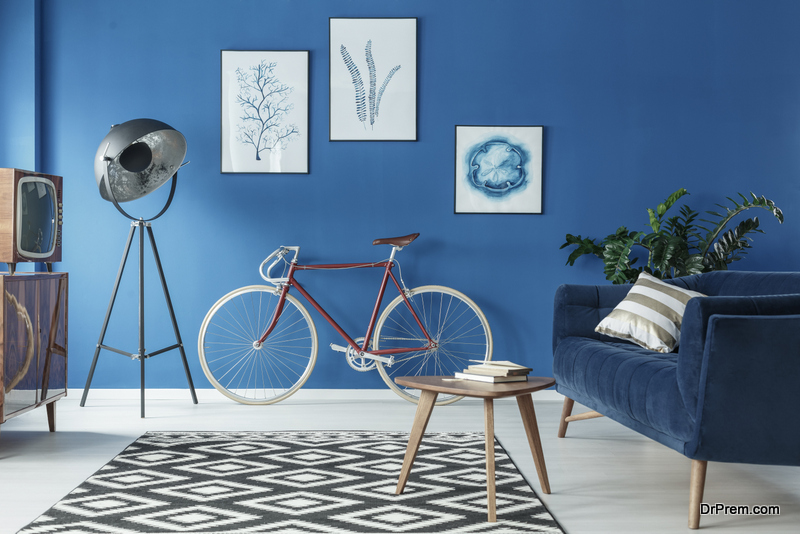 Blue has a wide array of shades – use different shades from sky blue to navy blue to create a unique and fascinating bedroom space. An idea is to use light, sky blue on three walls and navy blue on the accent wall and ceiling.
Sandstone, sage and yellow
The essence of nature can enliven any space, especially your living room. With a leaf patterned wall (accent), and use the same pattern on the wainscoting. The other earthy tones such as sandstone and yellow shades would balance the color scheme.
Aqua and cream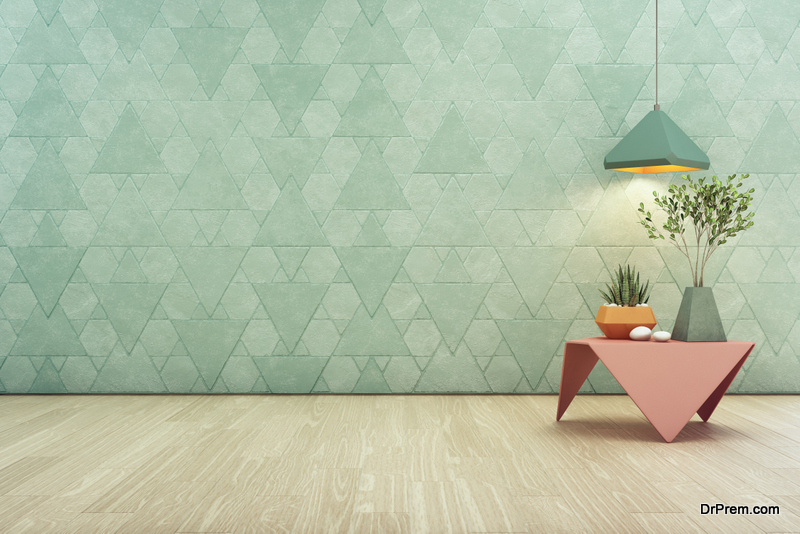 Aqua is a lovely shade. It is classy, sophisticated and makes you remember the ocean. In combination with cream representing the sand, the bedroom or living room can be a wonderfully relaxed and peaceful space. The colors are just right for beach houses or for those who love the sun, sand and the sea.
Getting the colors right is the most important aspect of the interiors. Don't be afraid to try out your own ideas and combinations that reflect your very own personal taste.