Making your bedroom selfie-friendly is not a high profile job. However, you always scroll through the feed on an Instagram page and come across a beautiful bedroom, the perfect flower or an attractive side table which looks like a picture perfect and come directly from designer's desk. There are some easy ways you can give your bedroom an instant -worthy look. Let's see some tips and ideas from which you make your bedroom selfie-friendly quick and easy.
1. Invite Nature Indoors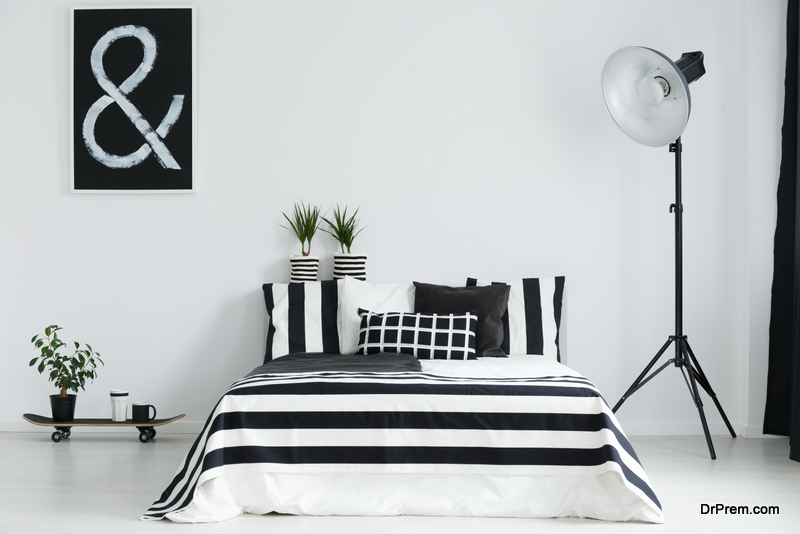 Bring out some greenery inside your bedroom. Go for some of the indoor plants and add it to your bedroom. There are numbers of indoor plants available in great varieties and choices. Numbers of studies have proved that indoor plants have many benefits. It improves the air quality of your bedroom and also makes your mood relaxed and calm.
Some of the low maintenance plants are available which don't require much care. Get some of the best houseplants online like aloe-Vera, Devil's Ivy and snake plants. You can also go for faux plants and some indoor flowers too; it makes your place colorful. The flower arrangement in your house doesn't only make it an instant- worthy space but also uplift your mood and life.
2. Metallic makes a great focal points
Metallic hues are the new trend and it has been growing with time. Metallic makes any room bright and attractive. It works best in the bedroom. Pick a color like rose gold or bold brass or you can even add metallic features which will instantly enhance your space and makes it look sophisticated. Combining different types and styles is also a great option. You can also get some nice rugs, candles or vases in a more reflexive color palette.
 Metallic hues like sage green, petal pink, lavender, and lilac are also the best options in this category. Make it interesting by combining hues with a table lamp with a side table. The buttoned headboard with metallic hues looks amazing and adds texture. Do not forget to add some simple quilt or cover set so that it doesn't overshadow the bright metallic bed head. It will balance the color and overall appearance of the room.
3. Decorate with some Art you Love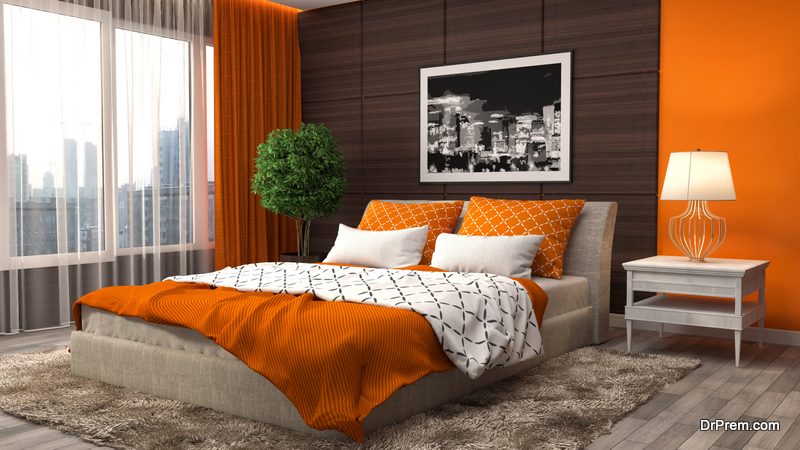 Displaying the wall art that you love in your bedroom is a great way to personalize the space. Pick and display the art that you love. Wall art doesn't mean only painting or portraits; it should be anything, a beautiful frame or a vintage art, a showpiece, a wooden art, sculpture art or a famous art from a different country. There is so much to decorate in your bedroom. If you are a creative person, you can get your work and painting framed at the wall.
For this, do not spend too much and pick the art from some big art gallery, either visit some local art or craft markets that have some nice and reasonable products. The local talent also makes their own arts and sells it. These are really beautiful and worth buying. In a way you are supporting the talent of the local people and giving them the opportunity to work well and succeed.
Quick tip: – experiment with some nice mix and match photo frames on the wall which provides a unique flavor to the bedroom.
4. Mirror on the wall
Mirrors are the great option to open up space and can make any room spacious and bigger. It makes the tiny space look bigger. The sets of mirrors with different shapes and pattern on the wall also give a perfect look and improve the look. It comes with mounting hardware which helps to install it easily and also works functionally. One of the options is the Prisma mirror which has a gorgeous design and looks attractive. It not only makes your room bigger but also adds a décor effect to space.
5. Let there be light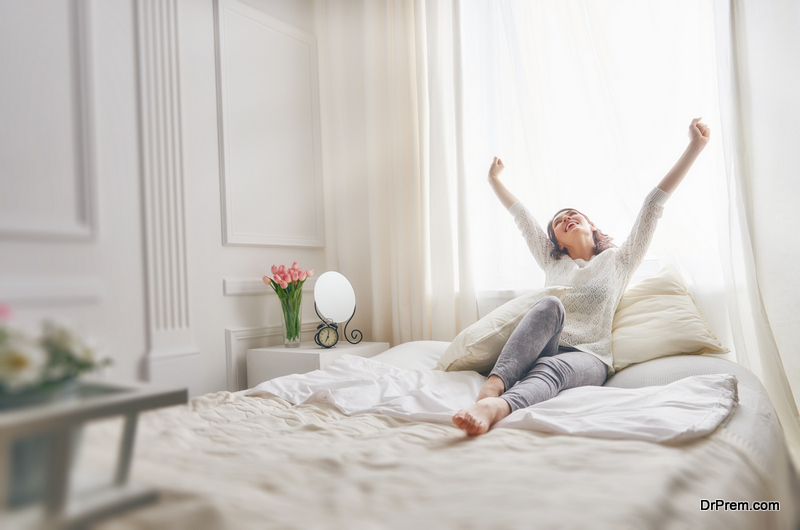 Lastly, after designing and including all the tricks and tips, it now times to enhance all of them. Good lighting enhances any dull and boring things and what's better than natural lighting in your bedroom. This is one of the most important points to consider while you plan to make your bedroom a selfie-friendly. Allow the natural lighting to come inside. It makes the place fresh and helps in having a nice picture friendly background for all you selfie-friendly people. And yes, do not forget to "SMILE".