The right carpet can make all the difference to your home. The soft, plush feel of a carpet is unmatched by any other thing. It makes your living room cozy and sophisticated at the same time. A carpet of good quality is an investment you make, as carpets are not changed at a whim. You may do that too, of course if you choose to. But choosing the right carpet makes all the difference to a room as it gives your room style as well as creating a warm and nurturing look. A wrong carpet can make your room seem dated or unwelcoming and awkward. Read on for 6 tips to help you choose the right carpet for your home:
Buy according to your lifestyle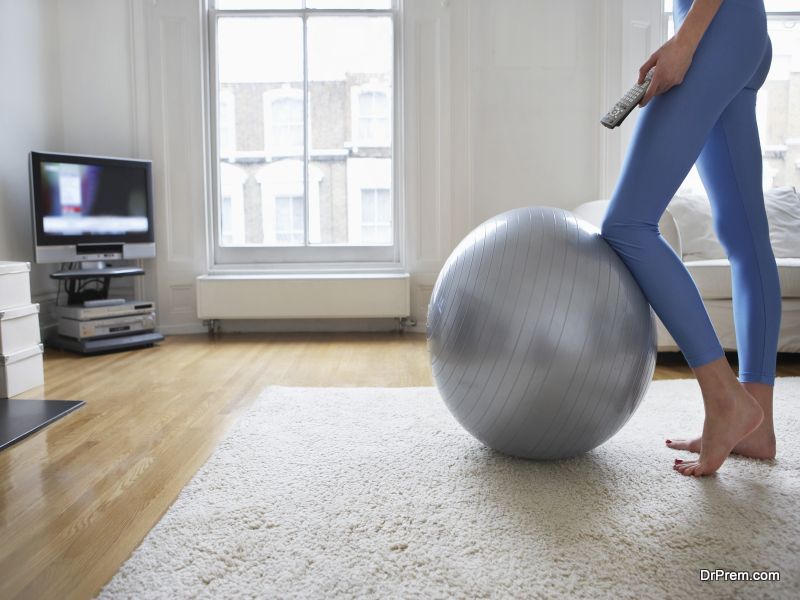 If you have a family with kids and pets, you should look for a sturdy quality carpet in dark colors where stains can be easily hidden. A hard-twist cut or a textured loop carpet in a suitable pattern might be the right choice for you. If you're a bachelorette or a bachelor or a couple, you can take more chances with the color and texture. You can opt for flat colored tile carpets which are really plush.
If you entertain a lot, a combination of loop and cut pile carpet in dark to medium colors would suit. Cut piles which are extremely soft have a velvety look and feel, and look beautiful, but footprints do show on them, so you have to keep that in mind.
Match your décor
Choose a color which matches the color of your furniture. Your décor will have a cohesive look if the colors are coordinated. You need not choose a color that is an exact match but it could be in the same color family. Neutral colors are a good choice as they match with a wide variety of colors and patterns.
White colored carpets are not a good choice kid-wise but darker colors show up pet hair sometimes. Patterned carpets up the style quotient of an otherwise simple room. You can buy a carpet with an interesting pattern to match with simple leather couches.
Consider fiber types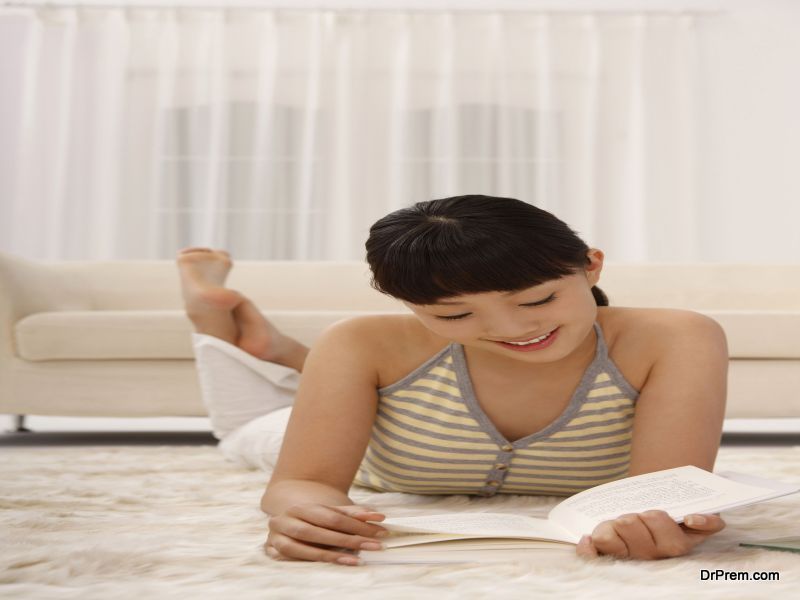 There are different fiber types which are mostly used in the manufacturing of carpets. They have their unique strengths and qualities. These fibers are PTT, polypropylene, polyester and nylon. Most carpets are made of one type of fiber, though some are a mix of different fibers.
Nylon carpets are the most dirt and stain resistant and come in a huge variety of style and color options. Polyester carpets are perhaps less durable than polyester ones, but they are quite soft and come in very vibrant colors. Polypropylene carpets are the most color resistant, as the color is dyed into the fiber of the carpet, and even sun exposure doesn't fade the color. PTT is a specific polyester fiber and is not stain resistant, this carpet works well in rooms where there is less footfall, such as guest rooms. 
Carpets for stairs
Buying a carpet for the stairs is a bit different than buying for rooms. The carpeting on the stairshas to more durable as it gets walked on a lot, and it has to bend over the steps. Experts suggest cut pile carpets over loop piles, as loop pile may open up over the parts where it bends over the steps, creating an effect called "grinning". Denser carpets are the best for stairs as they will not show the "grinning" effect. You could also check if the carpet has the "stairs" rating.
Padding the carpet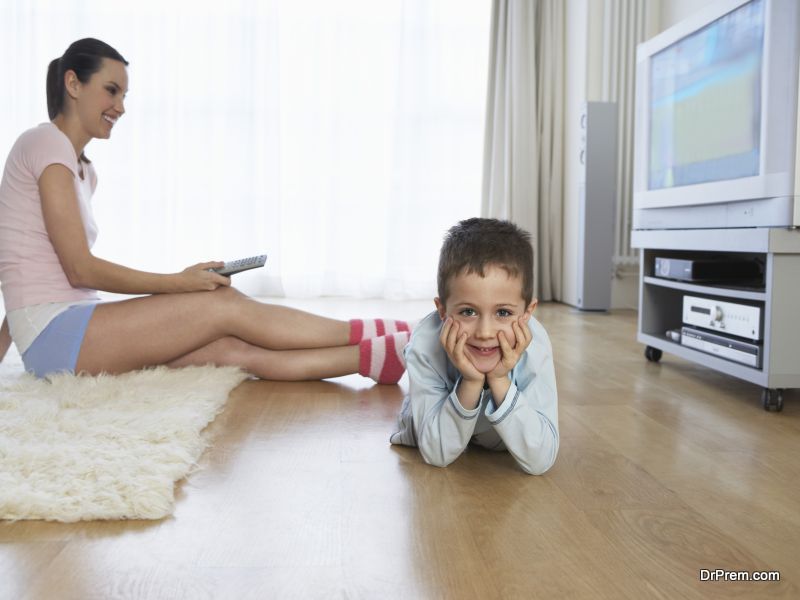 Carpet padding is an important part of carpeting. Padding gives the right amount of support, cushioning and strength. It's usually made of foam or rubber. It insulates the floor, acts as soundproofing and prevents fibers and backing in your carpet from coming loose.
Carpet samples
Ask for carpet samples to test at home in order to get a fair idea of how it would look in your home. Just remember that the colors would be much more intense in the bigger size than on the small sample. 
A carpet can behave as a statement piece for your living room, study, and den or guest room. Buy a carpet you really like as you'll be seeing a lot of it in future!