Ranch style home is famous for its exterior spaces, relaxed living, and accessibility. With a large window, friendly style and layouts make the ranch style home special. However, the exterior can be dull at times. But there are so many ways to enhance, customized and modernize your dull and outdated home's exterior. There are varieties of exterior design ideas for ranch style homes to get inspired from.
1.     Designing exterior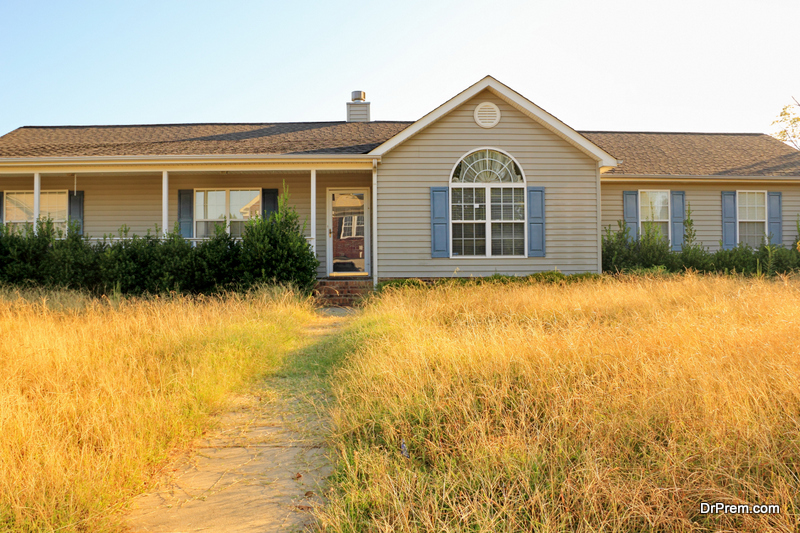 Break the monotony and provide a visual treat to that long and low roofline which is common in the ranch style homes. A few easy ranch house exterior remodeling ideas and countryside improvement plan can help you break the rule. Choose from varieties of colorful plant and shrubs that provide with a little color to your ranch style home exterior. It brings a pop of color to your boring flat exterior. Never go for long shrub, go for shorter shrubs such as boxwood that doesn't cover the area and the windows and allows the light to pour inside your house.
2.     Converting lifeless Ranch into creative one
A fine mixture of concrete and bricks makes the look of the exterior ranch style home common and boring. Try out the exterior upgrade paint to change the appearance of your exterior wall. Use brick paint to give a makeover to the whole look without spending much. Color the exterior of the house with the choice of your shades. Some few suggestions include coloring with white paint that changes the full appearance of the house. White color paint gives a classy effect to your home.  If you want to find it too white and shift the focus from it, try out a colorful door like bright yellow or try out a different color in the stairs. Or if you want to experiment more, try out glass panel front doors. It will enhance the look of your house adding some tint of color.
3.     Porch expansion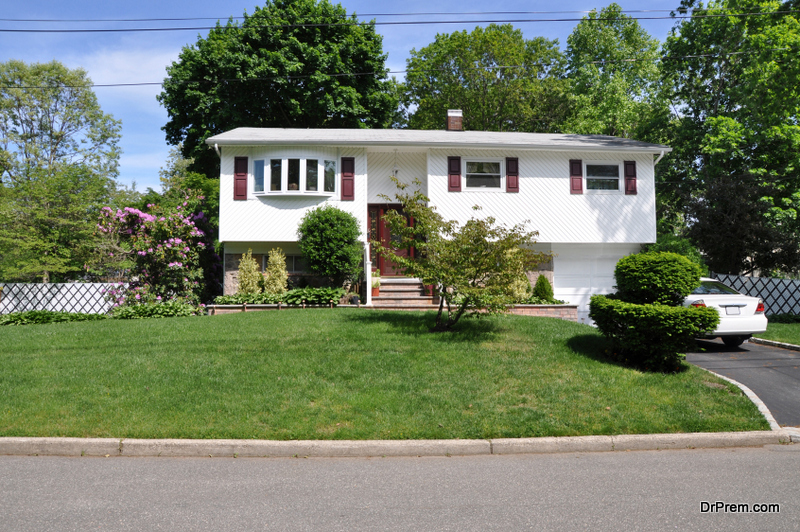 The ranch style home usually doesn't have much porch area or most of the time it is covered towards the interior side. One of the innovative exterior design ideas for ranch style homes is expanding the porch area is a good idea. Make space and extend the porch area to create a bigger space. It gives you space and scope for outdoor entertaining and relaxing time.  It is family friendly and let you have outdoor entertainment and also a great breakfast area to start your morning with. Adding craftsmen details like porch column and painted corbels were used to expand the area. A new walkway is ideal for the visitor to welcome them with style and warm.
4.     Color contrast
Instead of color contrast in your home, try experimenting with different color and texture. The most recent and classy one is the addition of the wood in the surrounding. Play with wood and where you think wood can make its place. Effect of wood gives a nice earthy touch and is one of the great exterior design ideas for ranch style homes, which looks highly effective and innovative. Other than the woody, one of the latest home style trends this season is monochrome look. If you think that some tint of neutral shade will go with other shades of the exterior, try this shade.
5.     Think outside the box
A typical old ranch style home comes in boxy or rectangular form. There are plenty of hard corners because of its shape. Bring in some new shapes by adding a windy walkway towards the entrance with concrete in a more flexible design and shapes.  You can also arrange rounded beds garden in the front with attractive grasses or you can also shift the attention with old boring shapes of your home.
6.     Porch plants
Adding flower gardens to the exterior of your ranch style home can be a great way to enhance your ranch home exterior. It beautifies your front yard. But adding flowers doesn't mean that you have to decorate with big and heavy plants. Plants and flowers can be of various shapes and sizes to create a beautiful garden around your house. You can try decorating with layers of flowers when you have enough flowers and plants. One of the other options is to decorate both the sides of your entrance with lots of flower pots. Water the plant daily to maintain its life and beauty.
7.     A Seat with a View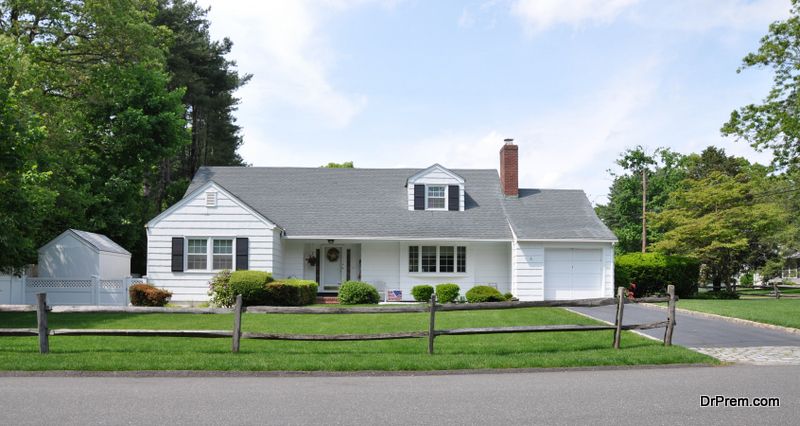 How about creating a nice sitting area for your family? Enjoy the beauty of nature by sitting in your beautiful ranch home garden. With the beautiful garden and lots of greenery all around, who will not want to spend the time. The flowering tree adds an intense burst of color when the spring arrives making it more beautiful.