While cooking, having a few fun accessories and kitchen gadgets can make it very interesting. Especially when you have kids at home, there is a constant demand for something new and different. Considering that, kids can get bored with their food so easily; mothers always have to come up with creative ways so that they can make sure that their kids eat well. There is a charm with kitchen accessories that may look weird but still helps to serve the purpose they are meant for. Here are a few examples of some kitchen accessories that you can surely consider having in your kitchen.
Cheese dip warmer and pretzel maker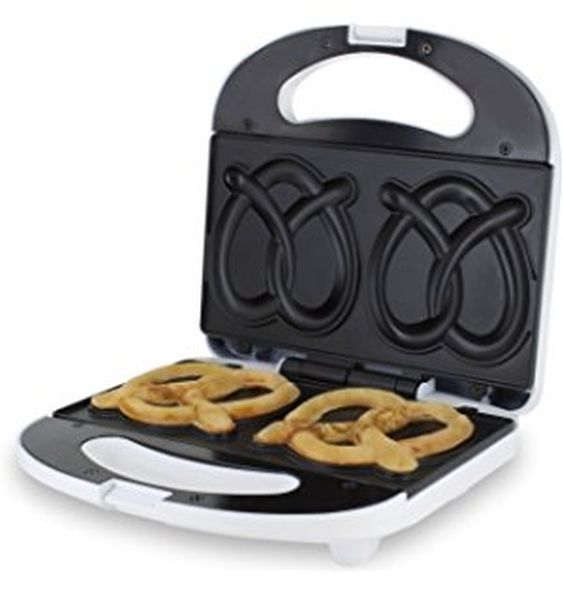 Pretzels and cheese is one of the ideal snacks that you can think about when you have anybody at home. Making the cheese dip warm and then pouring it into a different bowl or container can often be messy. This is one appliance that you can have with you, which will do the trick. Economically priced at $9.81, this 2 in one combination lets you serve a nice round of warm cheese and soft pretzels whenever you want.
The coffee mug iron – Ironius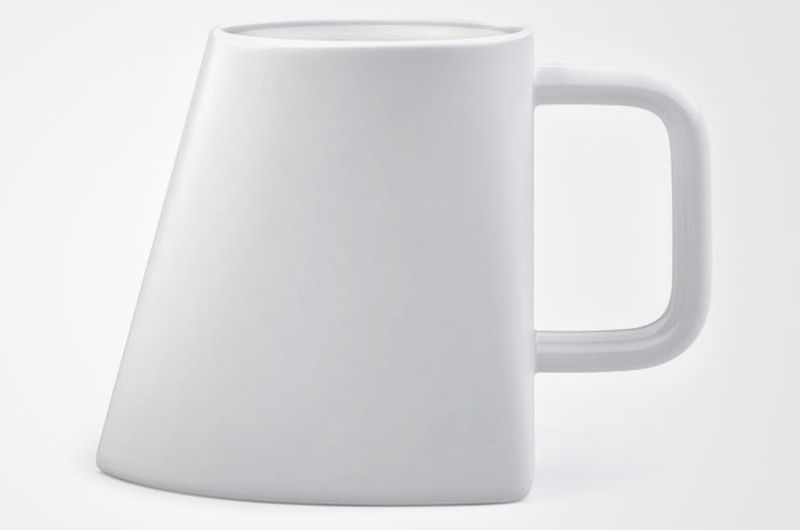 Talk about a dual purpose of a coffee mug and iron, now this is something that you will not see everyday. This innovative coffee mug lets you iron the creases from your clothing by using the warmth of your fresh coffee. Looks like your mornings will not go wasted as you can do your ironing and drink your coffee at the same time.
Ying and Yang teapot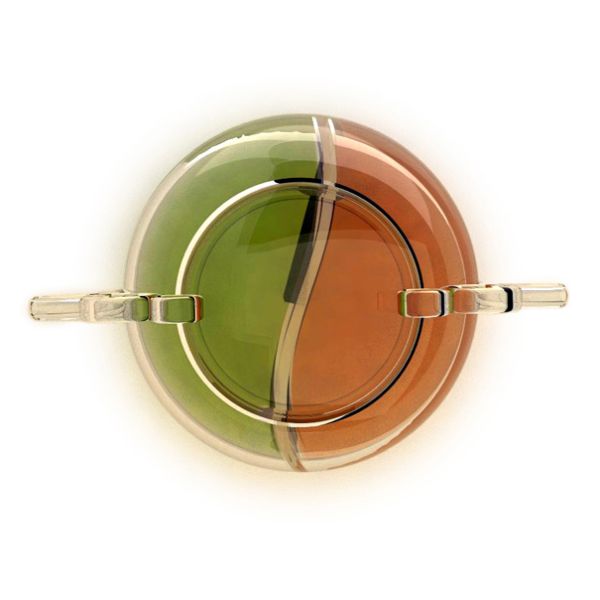 For people who have different preferences when it comes to a cup of tea, this teapot is the right choice. The innovatively designed teapot allows you to make two separate teas at the same time, and what is best is that you can serve them both together without worrying about mixing them up. The handle is not a traditional one but it serves as a spout while pouring the tea.
The egg separator shaped in the form on a man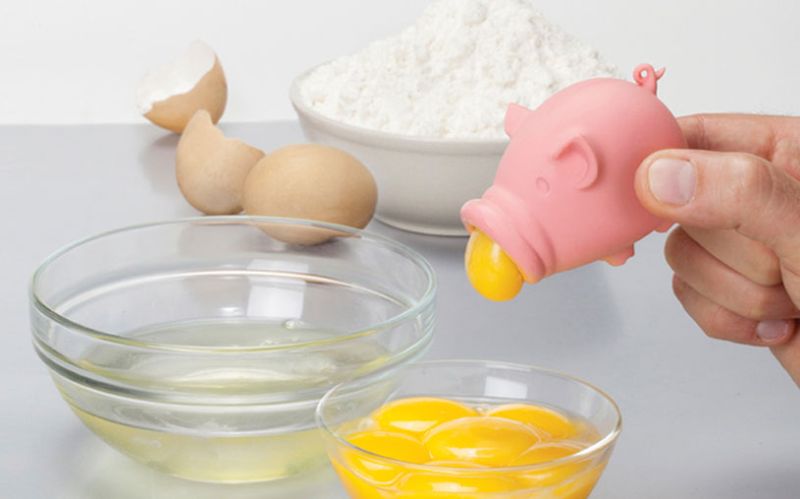 A unique way to separate the egg white and yolk, this egg separator is ideal for people who are a lot into baking or making sweets. Once you break the egg and pour it into the vessel, you can easily separate the egg white from the York by tilting it a bit. The egg white will come out through the nostrils while the yolk will stay safe inside. Could the inspiration of this particular vessel be a runny nose? You are free to wonder.
The toaster tree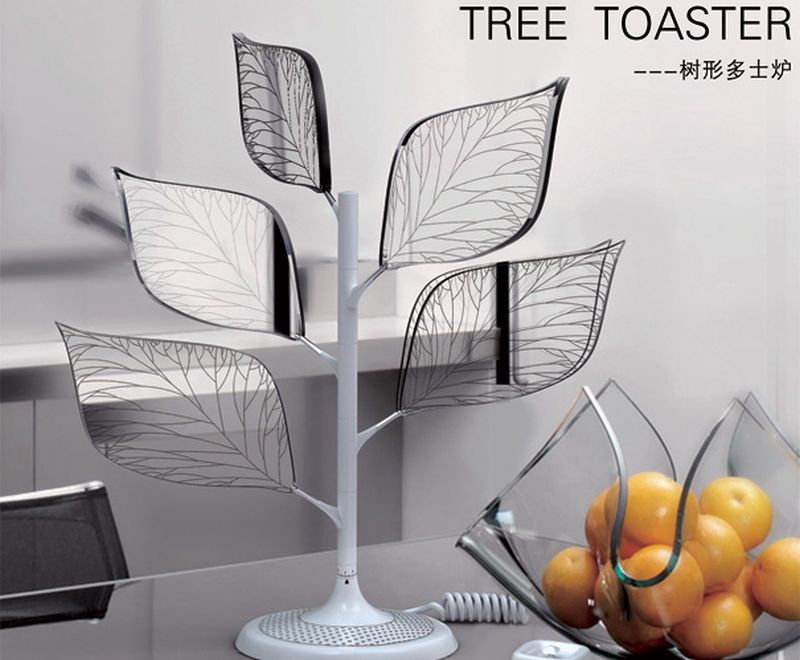 For bread lovers, this idea not just serves the purpose of storing the slices of bread on the table but it also serves as a toaster and a decorative piece that you can have on your dining table. Its fancy transparent leaves are good to look at and they can be used in order to toast you bread. This toaster uses a special technology called the nano-electric membrane.
Hamburger stuffer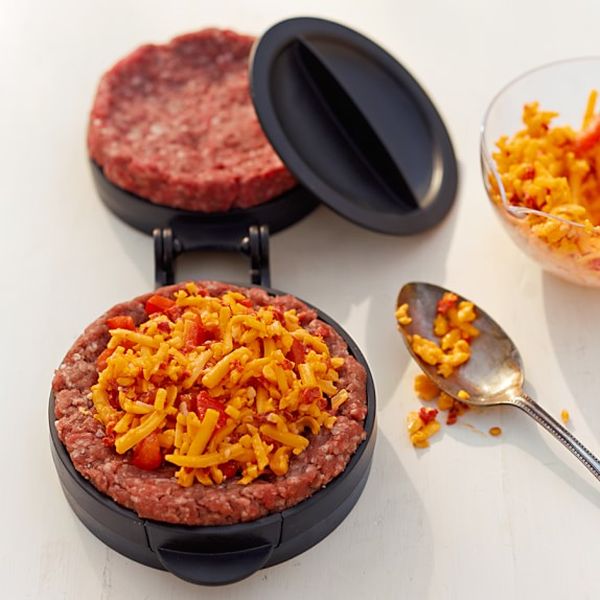 Burgers are one of the most loved foods today and we all know why, well now you can say good-bye to the traditional way of making your burgers with the hamburger stuffer. This gadget allows you to place a stuffing within your burger that takes your burger eating experience to another level. Its flavor booster not just cooks the burger patties for you but also seals it well so that the stuffing does not go out.
Spread that butter knife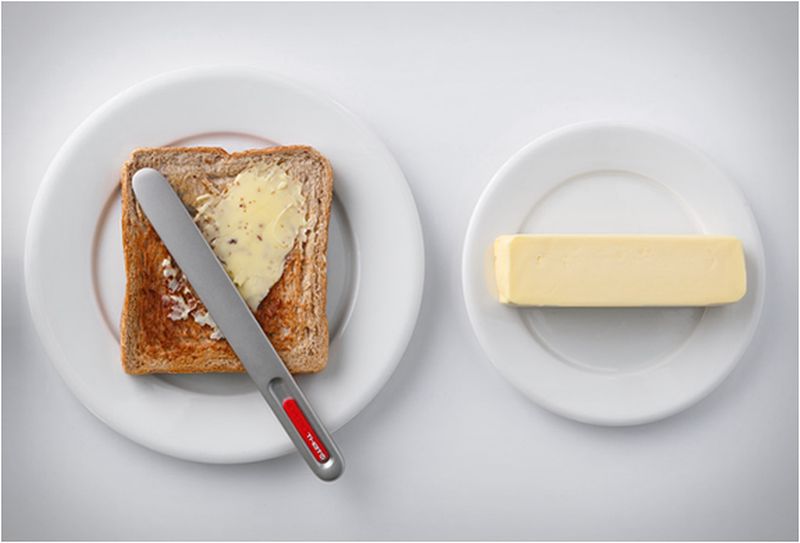 One of the worse things early in the morning is to deal with hard butter that is out of the fridge. Neither does it spread easily and can often be messy as well. Now you can finally put an end to this agony, thanks to the Spread that butter knife. You no longer have to wait for the butter to come into room temperature before you can eat it. With this knife, your cold butter is instantly warmed up so that you can spread it on your bread within a matter of a few seconds. This knife is designed with the smart technology of using the person's body heat to warm the butter. You can also use it on peanut butter and cheese as well and it is also dishwasher safe.