A person can never go wrong with a grey themed bedroom. This color can blend in perfectly with a variety of combinations and gives you a good look. If you want to take your style quotient to a different and unique level, you should surely try this option.
The versatility of the color is perfect for modern and traditional homes. No doubt, you can always try out any color of your choice to see how well it can blend in with theme. If you want to have a grey themed bedroom, then here are a few stylish and interesting designs that you can defiantly consider.
The Light grey look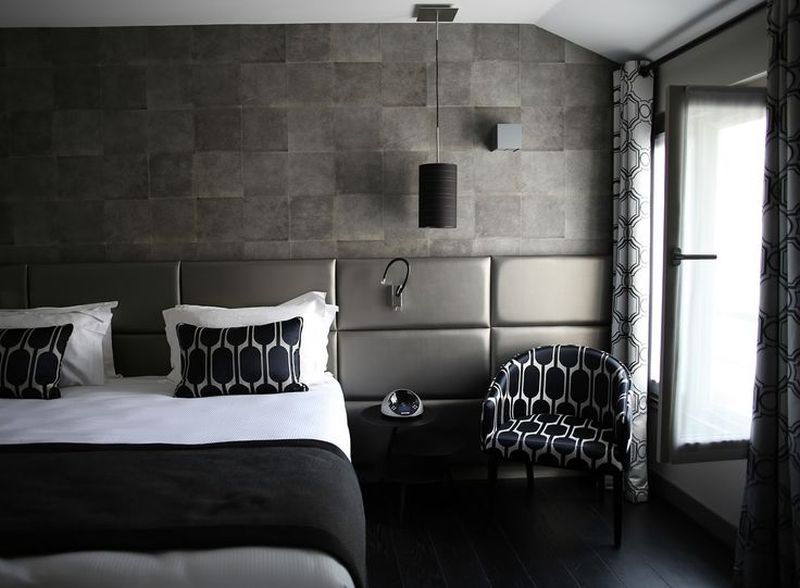 Instead of the traditional white colored walls, you can always make a little shift and opt for grey. One of the best ways to get the right shade for your room would be to try out samples of different light grey hues. You can blend in this color with crème furnishing for a peaceful and harmonious scheme.
Grey and lime combination
If you want to add a zest of color to your grey theme, then lime yellow or lime green are colors you can surely consider. In this concept, you can have a lime colored upholstery and furnishing with your all grey themed bedroom. Try out this amazing and comfortable mattress from Yaasa which looks elegant and fashionable with the furnishing as well. If space is not a restriction, you can consider having a lime colored longue in your bedroom to add that special touch.
The rustic all grey country look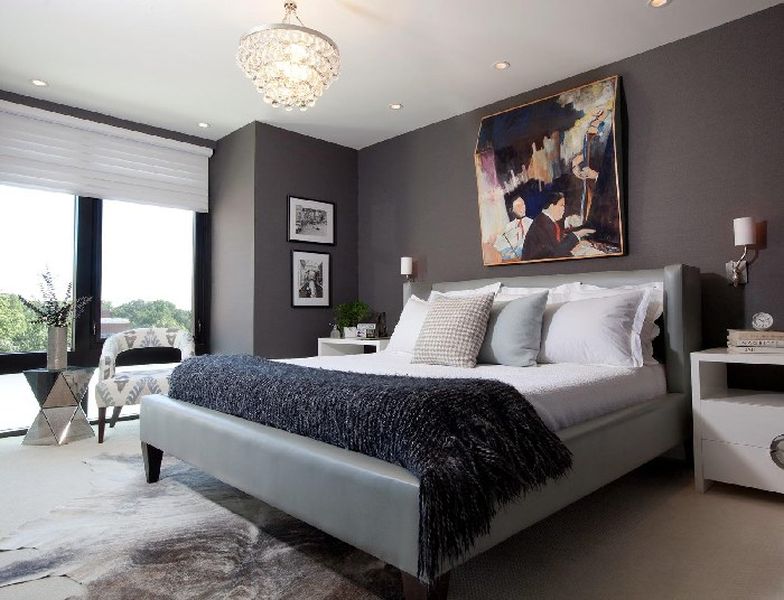 Country living is all about peaceful living. Now you can bring this feeling into your room with the rustic all grey country look. For this theme, you can opt for sleek grey colors on the walls. For the furniture, light brown color is a perfect choice. Your bedroom linen can be a blend of pastel blue and pink. Overall, this is relaxed and natural concept, which blends in perfectly with the country feel. Pastel Bedding sets are in demand and can add brightness to the whole bedroom.
Silver grey and gold combo
Another unique and interesting combination would be the silver grey and gold combo. In this theme, you can have walls that are grey in color with silver grey furnishing. To make the look a little grand, blend in some gold fixtures and décor. Another unique idea on this front would be to have gold borders on the ceiling.
Tan, cream and grey look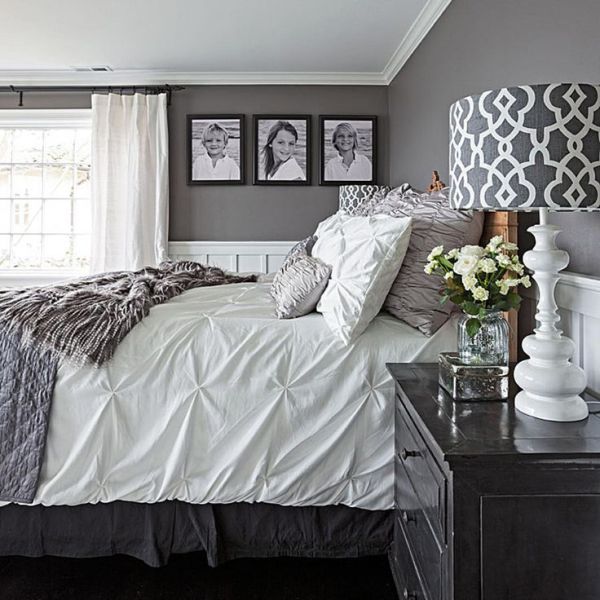 The neutral colors of tan and cream will lift your grey room perfectly. In this concept, you can choose to have crème flooring and a lampshade. The walls and bedroom linen can be of various hues of grey. You can add the tan color curtains and lighting fixtures.
Grey and blue themed room with black metallic fixtures
Grey and blue is another perfect combination that can take your bedroom décor to a different height. In this combo, you can opt to have grey colored walls with blue curtains and furnishing. For the furniture, you can opt for the natural brown color or even get lamination that blends in with your concept. It would be advisable to stick to crème colored flooring. For the fixtures and door accessories, the black metallic finish would be ideal as it brings in the classic color to a very relaxing room for a complete finish.
Grey, pink/red and tan theme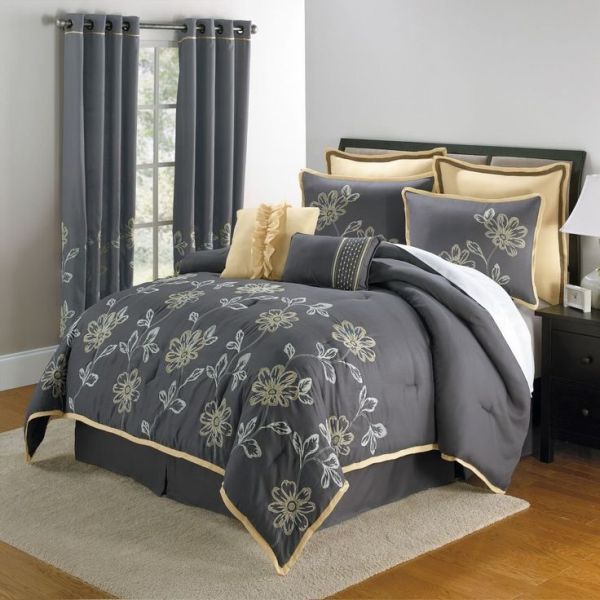 Another awesome combination would be to have grey colored walls along with a touch of baby pink or light red furnishing. For the flooring and furniture, the two toned tan color will blend in beautifully. Gold fixtures can add the spark to the room. Another option on this front would be glass painted lighting fixtures. Crème or brown colored marble flooring is a good option that you can surely consider.