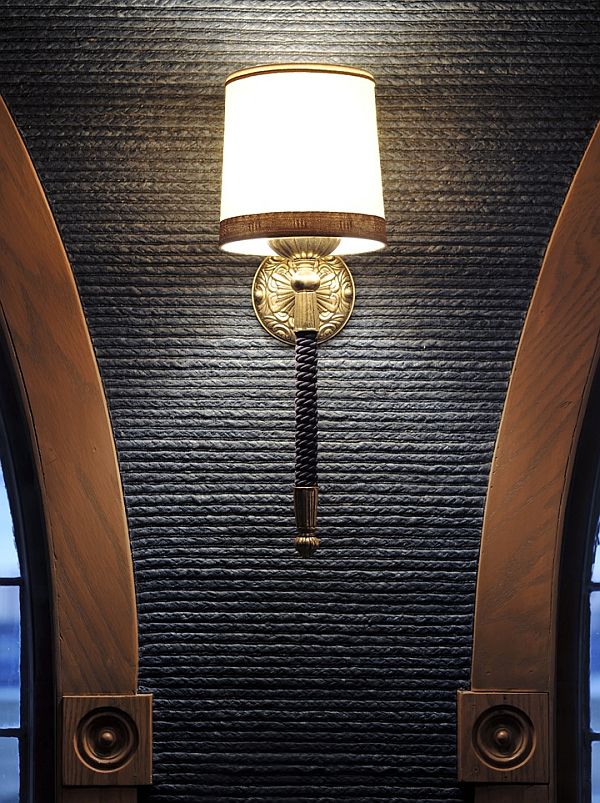 If you are thinking to revamp your walls, there could be no better option than wall coverings. These coverings are available in a plethora of patterns and styles and add warmth and comfort to a house. Wall coverings are gaining popularity these days due to their durability, stain resistance and elegance. Given below are some amazing wall covering options that would hide away your wall's imperfections and at the same time kick your home décor.
Rugiada from Q-bo:
Rugiada is an attractive, strong and heavy-duty ecological wall covering manufactured using high grade Italian marbles and stone varieties like Bianco Carrara, Crema Luna and Ardesia Ligure with the help of the latest sand blasting techniques. Rugiada is designed especially to breathe life to the dull and boring walls of a house and transform them into a lively and appealing structure. These three-dimensional pieces look beautiful and eye catching.
Prado Wall Covering from Color and Design:
This is one of the latest and the most stylish wall coverings which complements all types of walls and is widely been chosen by various designers for wall decoration. The Prado is available in a pallet of 21 different colors, ranging from pure Winter White to Rich Charcoal.
Wallpaper Maps from Wallpapered:
Maps have always been an important part of our world of fantasies, especially for those who are adventurous by nature and want to explore the world. For such adventure and thrill lovers, wallpapered offers all-new wallpaper maps to bring home the thrill and excitement. The special attraction of the series are the vintage maps that date back to the 1800s and are available in a number of sizes which can even be customized. These maps are perfect to be installed behind your headboard or on a panel-framed wall.
Beadazzled Flexible wall covering from Maya Romanoff:
This unbelievably beautiful and dazzling glass bead wallpaper is handmade entirely at Chicago and is highly reflective. In addition, it looks extremely attractive and seductive on any kind of walls.
Braided Hemp by Maya Romanoff:
Maya Romanoff has yet another surprise element in the form of braided hemp to brighten up the walls. Braided Hemp is a contemporary form of wall decoration and it might require the help of a professional for installation.
Summary:
From high quality Rugiada to Braided Hemp, all these wall coverings are perfectly suitable to enliven your walls and thereby your entire house.