Do you love antique items, as they are unique and innovative? Do such vintage-style products charm you with their special style? If your answer is yes, then we bring to you a wonderful piece of furniture that would not cost you the same as a vintage furniture piece does.A Texan named John Humphreys has designed this modernized chair called The Humphrey Chair. Let us see what is special about this piece.
The Humphrey Chair design concept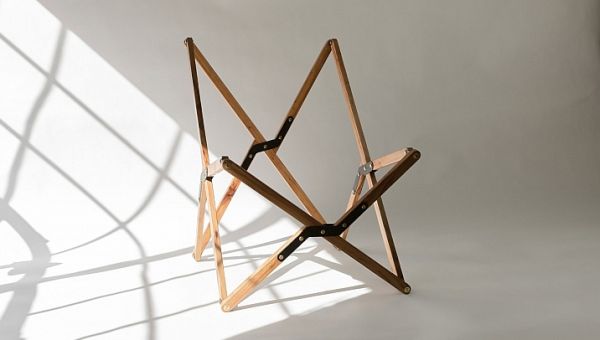 John has always been inspired by antique things that can be designed for use now or in near future. Thus, he laid down the foundation of a firm called the Texas Rover Company so his dreams could be shaped. He wanted to create vintage-style items of high quality that could be handmade. That was the idea behind using some traditional techniques and designing a modern chair inspired by the 1800s camp chair.
The design and build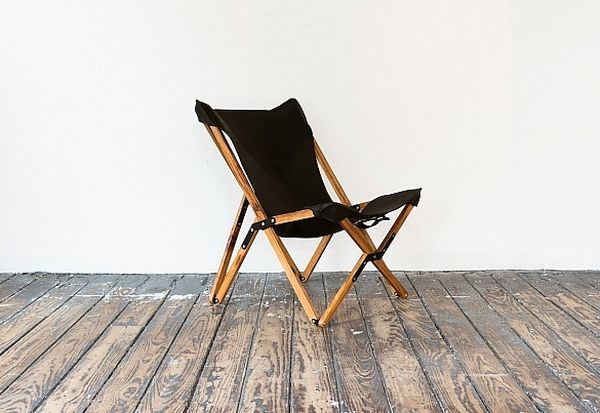 The creation of this chair involves artisan flair, as it is all crafted by hand. Its base is made of reclaimed native pecan wood procured from Texas. With fine expertise, the wood was first hand-sanded and then was hand-finished. Further, some masters in their work handled the assembly of this base. Its bolts are custom-made using brass. It also shows the use of carbon steel hardware that makes the entire structure quite durable.
Apart from the base, it has a leather seat for which full-grain oiled leather has been used. This superior quality leather can be used in brown or in black. To keep the chair well structured, the leather seat is given a rugged finish.As you may have judged, the entire construction process requires manual hard work, the company has only promised to develop this chair in limited quantity.
The usefulness
The Humphrey Chair has a classic appeal that can provide a sophisticated look to every space wherein it is used. Since its base is collapsible, it is a compact and portablepiece of furniture that can be shifted anywhere according to your convenience. While it may give a fragile look, this elegant chair is strong enough to support you comfortably for a lifetime. In any modern setting, it can remind you of the much older times. Whether you make it rest near a fireplace or place it in a small urban setting, this chair will appear equally good.
The Humphrey Chair is a reliable and durable piece of furniture that throws the vintage charm with a modern feel.At around $1,600, it is worth having to add special beauty to your home.
Source : Blog.Gessato.Com